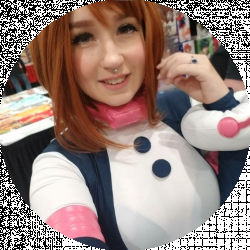 Latest posts by Katrina Dent
(see all)
A properly styled, high-quality, best epic cosplay wigs are essential to cosplay as a good hair day is to your outfit. Bad hair can kill your confidence and self-identity, and it can also cause a perfectly executed cosplay to flop. Say it with me: great hair is important for executing a look!
Think about it this way: could you imagine Farrah Fawcett without her signature featured layers? Or Halle Berry without her incredible pixie cut? Probably not, but I also couldn't think of an alternate reality where Yugi from Yu-Gi-Oh! doesn't have his spiky, gravity-defying hairdo.
Whether you want to cosplay SSJ3 Goku from Dragon Ball or Azula from Avatar, you need to start with a great wig. But, choosing the right cosplay wig isn't as simple as searching online.
As a cosplayer myself, I've gone through my fair share of wigs and have tested multiple products from different websites to find the best cosplay wigs on the internet. To make my picks, I made sure to style, wash, cut, and wear each wig to see how they hold up in a convention.
Bottom Line Up Front
I tried out hundreds of wigs for cosplay, but nothing comes close to the lace-fronts found at Donalove Hair. Their human hair wigs are also top-notch, although they can be pricey.
My Top Picks at a Glance
Donalove Hair's Jet Black Waist-Length Wig – A consistent go-to brand for all of my cosplays, Donalove Hair, specializes in high-quality yet relatively in-expensive staples. Their Jet Black Waist-Length wig is one of those products that will stay beautiful after multiple cosplays.
Rockstar's Gothic Lolita Straight Classic – A Halloween store favorite, Rockstar knocks it out of the park once again with their realistic-looking synthetic gothic lolita wigs.
Miccostumes's Pink Mina Ashido Wig – Miccostumes makes several great low-cost wigs that are perfect for all cosplayers. This Mina wig is both well-made and easy to work with.
TEMPER's Almond Latte LYTE Wig – Although TEMPER's wigs are expensive, they're expertly made, high-quality, and can be straightened, curled, and colored multiple times.
Wig is Fashion's Harley Quinn Wig – It can be nearly impossible to find an inexpensive up-do wig that doesn't look awful, but this Harley Quinn wig exceeds expectations.
Tips for Readers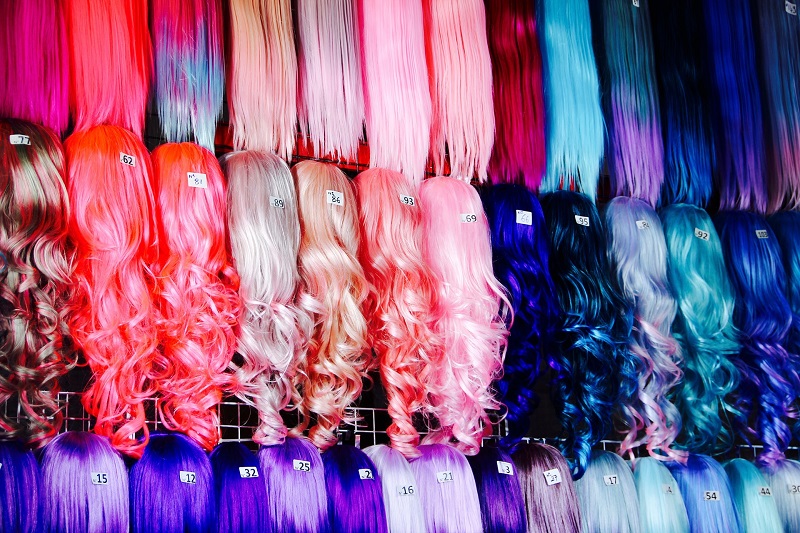 When I started my cosplay journey, I had no idea how to shop for the best wigs. As I became more experienced, I found that adhering to the following tips helped me with my search.
Pay Attention to How You Feel
Sometimes a wig style or length won't work with your face shape, but that doesn't mean you shouldn't cosplay that character. If you feel that the wig "doesn't look right," try styling it a different way or cutting it shorter. It's really important that you feel confident in your cosplay!
Don't Rely on Wig Pictures
There are plenty of sites that edit their wigs to look better in the photo than they do in person, and you can't always rely on the price point to find the best products. A cheap, $12 wig can look better than a $300+ lace-front, down to the floor wig, depending on how you cut, style, or dye it.
Consider Where the Part Falls
If you're purchasing a wig to style it a certain way, note that you can't change the part on most synthetic wigs. High-quality synthetic wigs are more workable, but it'll be nearly impossible to change from a middle part to a side part without washing it or living with a weird hair bump.
Natural Isn't Always Better
Purchasing a natural-looking wig may work for some cosplays, but it can make other costumes look too real or off-putting. If your character has pink, spiky hair, there's no real way to make that kind of style realistic. It's in your best interest to experiment with different textures if possible.
Take Your Time; Don't Rush
Even if you had to finish your cosplay yesterday, don't ever purchase the first wig that works for your costume. If you don't compare the quality, brand, cap construction, color vibrancy, comfort, length, or styling capabilities against other wigs, you won't find what you want.
Selection Criteria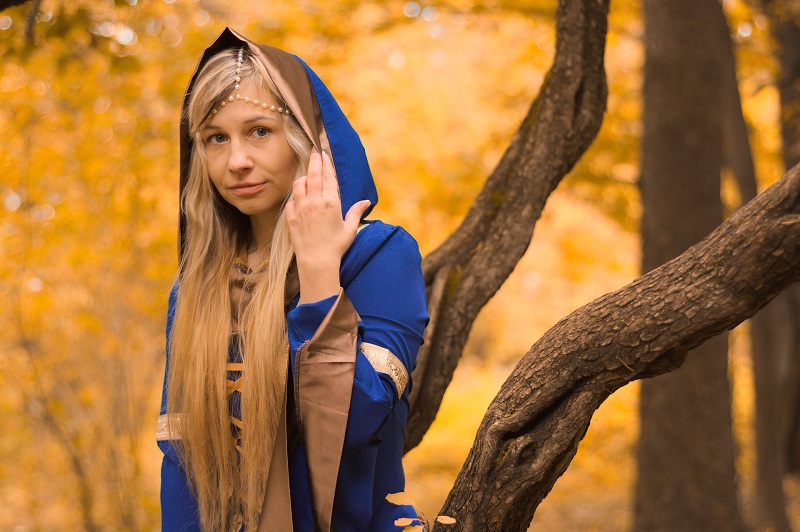 Buying a wig for the first time is overwhelming because there are so many things to account for. When making the following wig choices, I graded them based on the following selection criteria.
Quality vs Costs
The cost of a wig will vary wildly based on its quality. At the same time, some high-quality wigs are cheaper than certain low-quality varieties. For a product to be placed on this list, it has to be worth the cost. I used the following criteria to determine what wigs were worth it:
A wig that's high-quality and expensive is typically worth the cost.
A wig that's low-quality and expensive isn't worth the cost.
A wig that's high-quality and inexpensive is worth the cost.
A wig that's decent quality and incredibly cheap is worth the cost.
Not everyone can afford a $600+ lace front wig, but not everyone should pay that cost. If you'll only use the wig color or style once, buying a cheaper, synthetic wig makes more sense.
Brand Trust Scale
Brand trust is essential, especially when customers are spending hundreds of dollars on a single item. A brand can look legitimate and sell the best wigs around, but it won't matter how incredible the quality is if you never receive your items. Always prioritize brand trust over price.
The brands on my list were vetted for trustworthiness and transparency. As stated, I tested all of the wigs in this article, meaning I received the product. I also looked at the brand's return policy, review scores on Google, whether the wig matched the picture quality, and customer service.
Cap Construction
Hair caps come in 5 common varieties: monofilament, lace front, hand-tied, wefted/open, and combination. Caps can also come layered. I didn't include monofilament or hand-tied wigs because they cost thousands of dollars and are more suited for people who wear wigs daily.
The higher quality wigs on this list belong to the lace front category, but I only included long, staple colors in this section so that you can get the most use out of one wig. The rest belong to the wefted/open or combination category because they're well-priced and perfect for single use.
Color Vibrancy
Regular humans in video games or movies typically won't have vibrant hair. However, anime characters will almost always have expressive hair. Therefore, I made my picks based on:
The medium the character belongs in (i.e., anime characters have bright hair)
The versatility of a wig's color (high versatility = duller for realism)
The color itself (i.e., firetruck red wigs will almost always be vibrant)
For a wig to excel here, the product I receive also has to match the vibrancy in the photo.
Length vs Specifics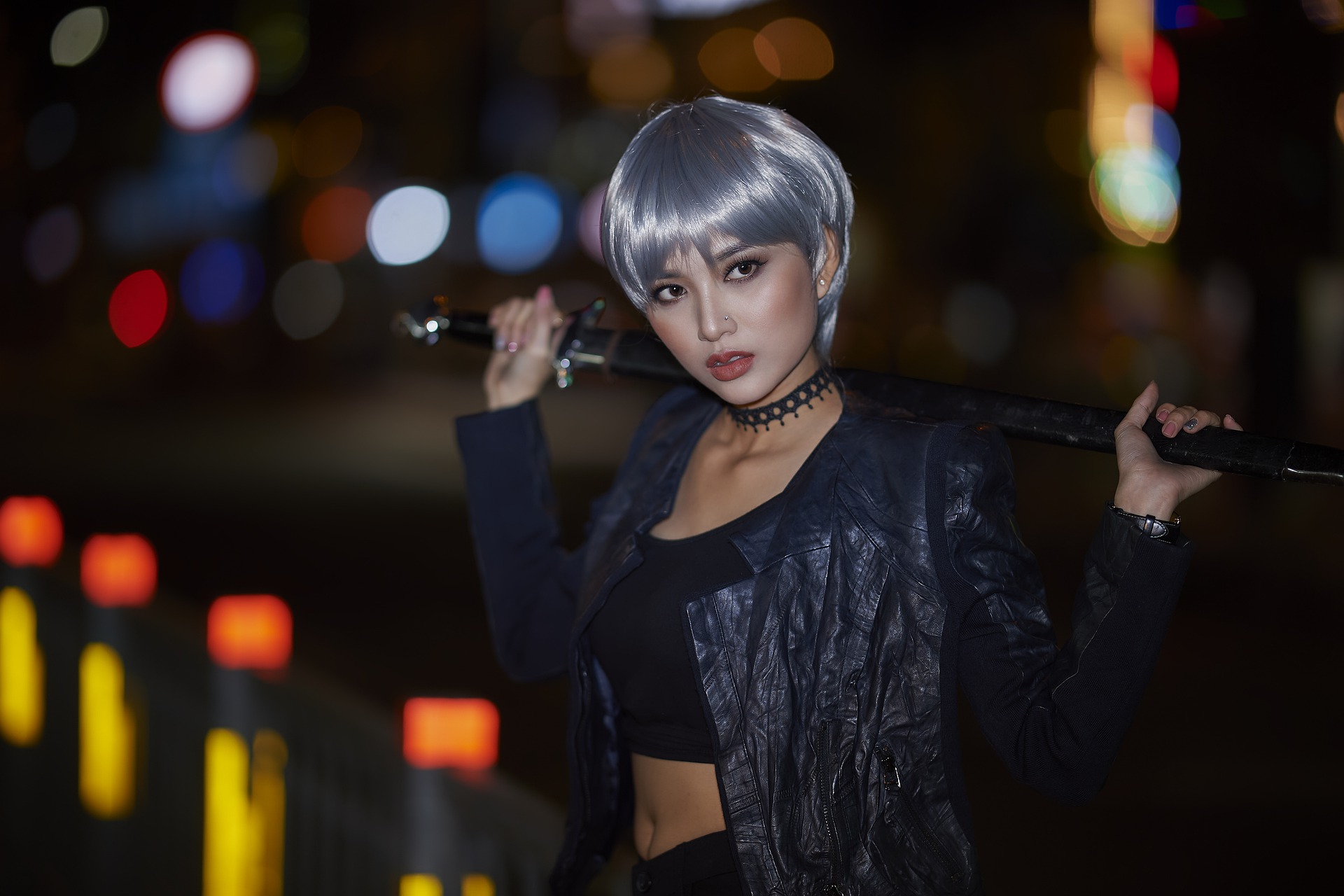 Some wigs on this list are character-specific, such as the Mina Ashido and Harley Quinn wigs. Others on the list are more generic or could be used for multiple cosplays. If a character required a specific hair color or style that was difficult to produce without skill, it went on the list.
However, I also made sure to include common hair colors you'd probably use in cosplay. While you will need to cut or style it for certain characters, their versatility still wins out in the end.
Comfort and Feel
No matter how well made they are, any wig will become uncomfortable at some point. Some cosplayers can't even wear wigs because of how hot and scratchy they can be.
What determines a wig's comfort is the cap construction, for the most part. A lace front wig is usually made with better material because it's needed to give the fringe a natural look. On the other hand, wefted/open and combination caps will pull your hair if you don't tie it up properly.
When considering a wig's comfort, I assumed that the cosplayer knows how to put on and wear a wig correctly. I also made sure it passed the 4-hour comfort test (average time spent at a con).
Styling/Customization
If a wig isn't designed for a specific character, I judged it based on its styling and customization options. A highly customizable wig can fall into the following categories:
If a wig is long or can be used for multiple hairstyles or characters, it's customizable.
If the buyer can adjust the wig's density or length from the storefront, it's customizable.
If a cosplayer can style the hair with little issue (i.e., parting, heat), it's customizable.
If a wig can be used more than once (i.e., washed and styled), it's customizable.
If a wig comes pre-styled, then I didn't use these criteria to make my choices. While it's true that Wig is Fashion's Harley Quinn wig isn't customizable, you'll save yourself a lot of trouble by buying it. Otherwise, you'll have to dye, cut, and style the wig, which takes some time.
5 of the Best Cosplay Wigs Available Online
After conducting thorough research on various wig brands, styles, and lengths, I came up with 5 recommendations that new and veteran cosplayers will love. Don't up the following picks.
Donalove Hair's Jet Black Waist-Length Wig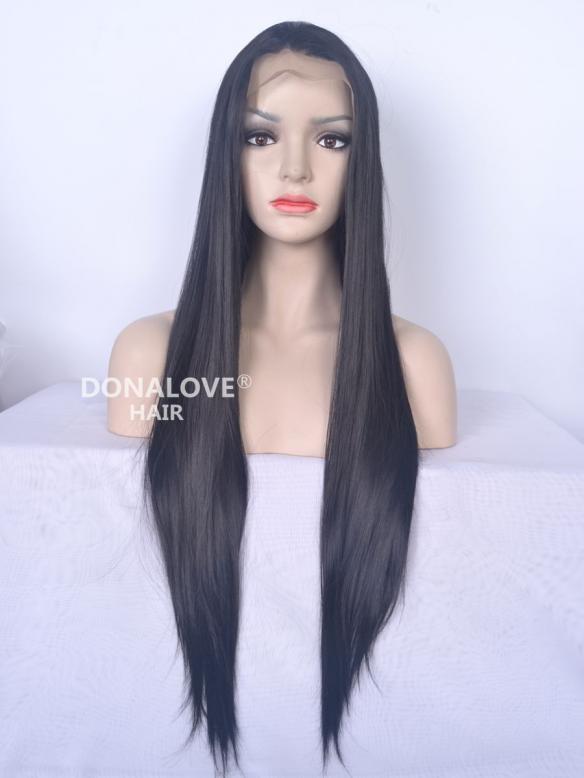 Donalove Hair was one of those brands I found years ago when scrolling through Instagram. They had a decent following and incredible photography, but that's usually a sign that they won't deliver on their promise. But I'm happy to report they do; their wigs look exactly like the pictures.
They look better than the pictures. Donalove Hair's wigs are literal works of art.
Now, Donalove Hair is my go-to brand for any cosplay look because I know they're high-quality. Even their synthetic wigs, like this jet black one, are made from heat-resistant silk for easy styling. At 26 inches long, you can get a lot of use out of it, especially since the wig can last for up to a year. Donalove Hair's cap construction is also top-notch, making them comfy to wear.
P.S.: Donalove Hair has 50% sales often! If this wig is out of your price range, I recommend waiting for one of their monthly sales (seriously, they're that frequent).
Pros
Lace-front, 150% density, and realistic looking
Made from high-quality heat resistant silk
Comfortable to wear for 8+ hours
Stays beautiful for 8-12 months
Decently priced for a high-quality wig (even at full price)
Sales are frequent, so you're unlikely to pay full price
26 inches long, perfect for a wide range of styles
Black hair is a common hair color, making it versatile
Cons
May be out of a beginner's budget
Can't change the capsize
Rockstar's Gothic Lolita Straight Classic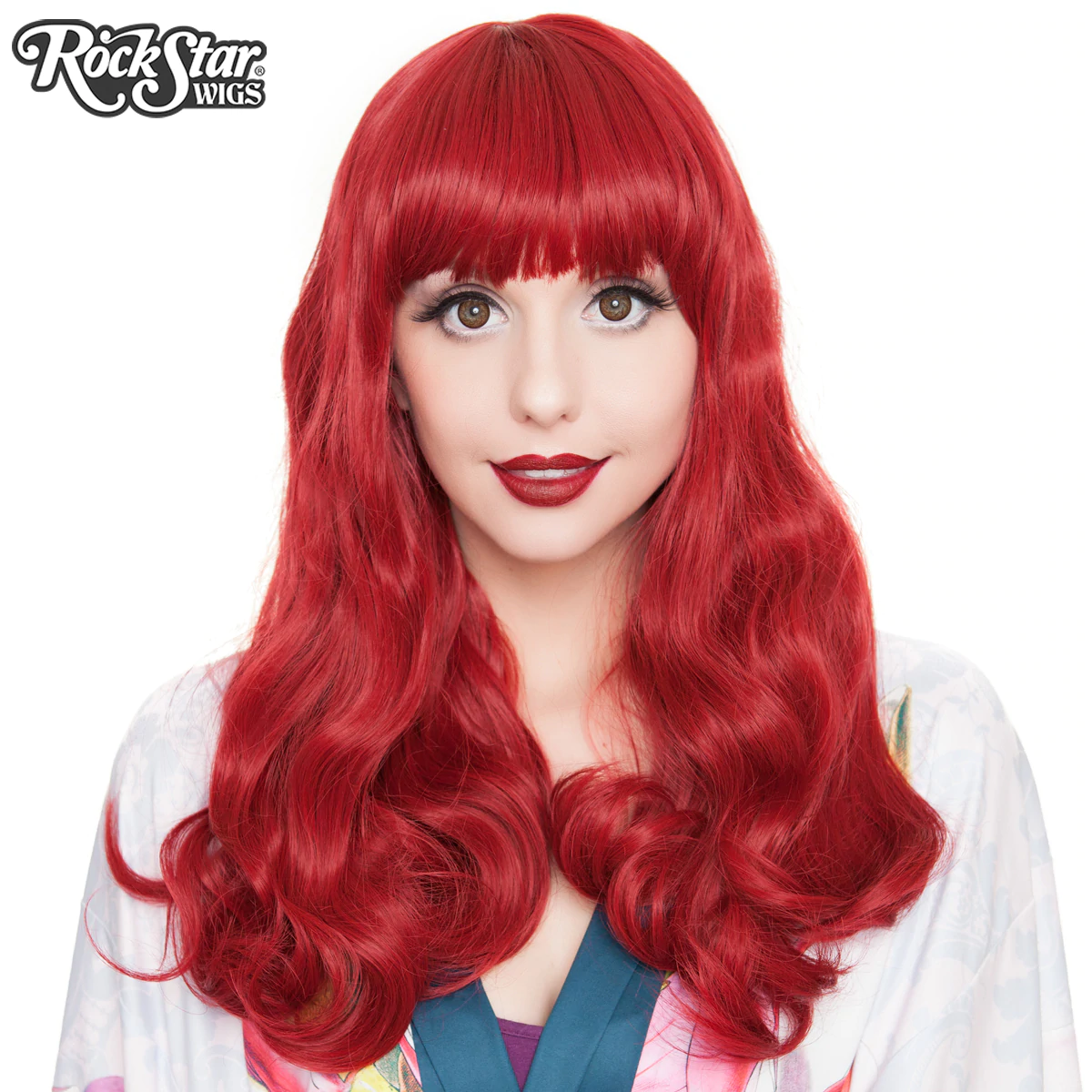 I've never gambled harder on a wig than I did with Rockstar. There's no way I could have predicted a Halloween store wig would be any good, but the Gothic Lolita Straight Classic is, without a doubt, the best budget wig I've ever bought (it was $25 at Spirits Halloween).
At first glance, the wing looks a little too reflective, but when you take it out of the package and shake it, most of the shine disappears. The wig also feels pretty natural when you touch it.
Surprisingly, this wig is curling iron safe up to 360 degrees, is comfortable to wear, and is pretty long. I used this exact wig for Kurama from Yu Yu Hakushi and was pretty impressed with its fullness. However, I did notice it getting a little scratchy after the 5-hour mark.
Still, I highly recommend Rockstar and their massive line of wigs. I've used about 10 of their styles for cosplay, but I have had issues with changing the part and making tight, defined curls.
Pros
Inexpensive and worth every penny
Easy to find during Halloween
Can be cut to suit your length
Comfortable for up to 5 hours
Curling iron safe up to 360 degrees
16", but can be straightened to 18"
Uses the best Japanese fibers
Super fast shipping (2-3 days)
Cons
May be too short for some cosplays
Changing the wig's part is difficult
Might last 10-15 wears (if you're lucky)
Miccostumes's Pink Mina Ashido Wig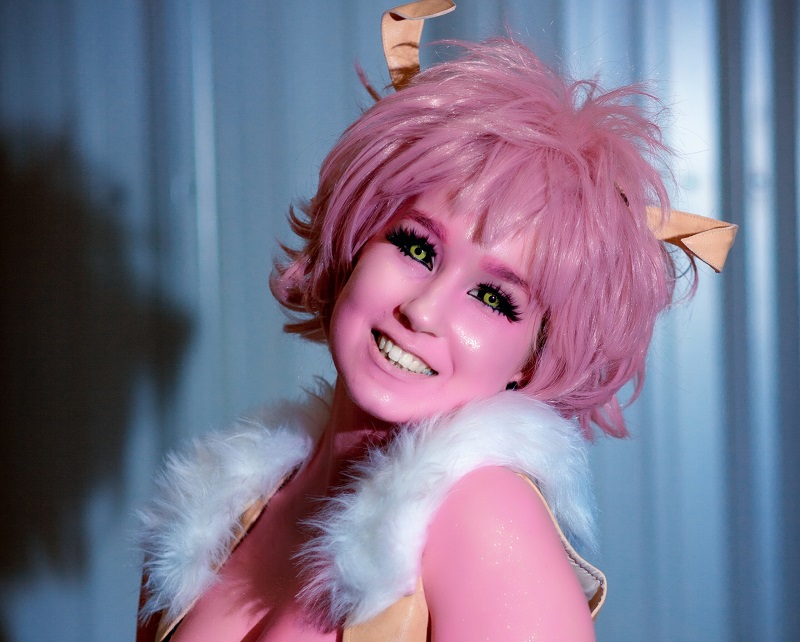 I bought a Mina cosplay from Miccostumes for a photoshoot because I wasn't too concerned with how it looked. After all, I can just edit the quality in the post. But when I put the wig on, I was pretty shocked at its quality – in a good way. For a $15 wig, it's better than expected.
To start, I love how vibrant the wig is. The color matches perfectly with Mina Ashido's canon hair. This wig is also surprisingly comfortable – I wore it at a con for over 8 hours at a time!
While yes, the wig is shiny and waxy to the touch, it stays put. Since Mina from My Hero Academia has a wild hairstyle, you can easily hide the fake-looking part. Plus, the wig comes pre-styled, so you don't have to straighten it, dye it, or use other products if you don't want to.
However, I did find that the wig looked better when I fluffed it up a bit. I also used fabric softener, baking soda, and wig shampoo the second time I wore it to take more shine out of it.
Pros
Super cheap, fast shipping synthetic wig
Perfect for characters you'll cosplay once
Slight temperature resistance (180-200 degrees)
Surprisingly comfortable for up to 8 hours
Already comes pre-styled (but you may need to fluff it)
The style hides the fake-looking part
Vibrant color that will make your cosplay stand out
Cons
Can't be dyed or styled
Isn't high-quality; feels waxy
Useable once or twice
TEMPER's Almond Latte LYTE Wig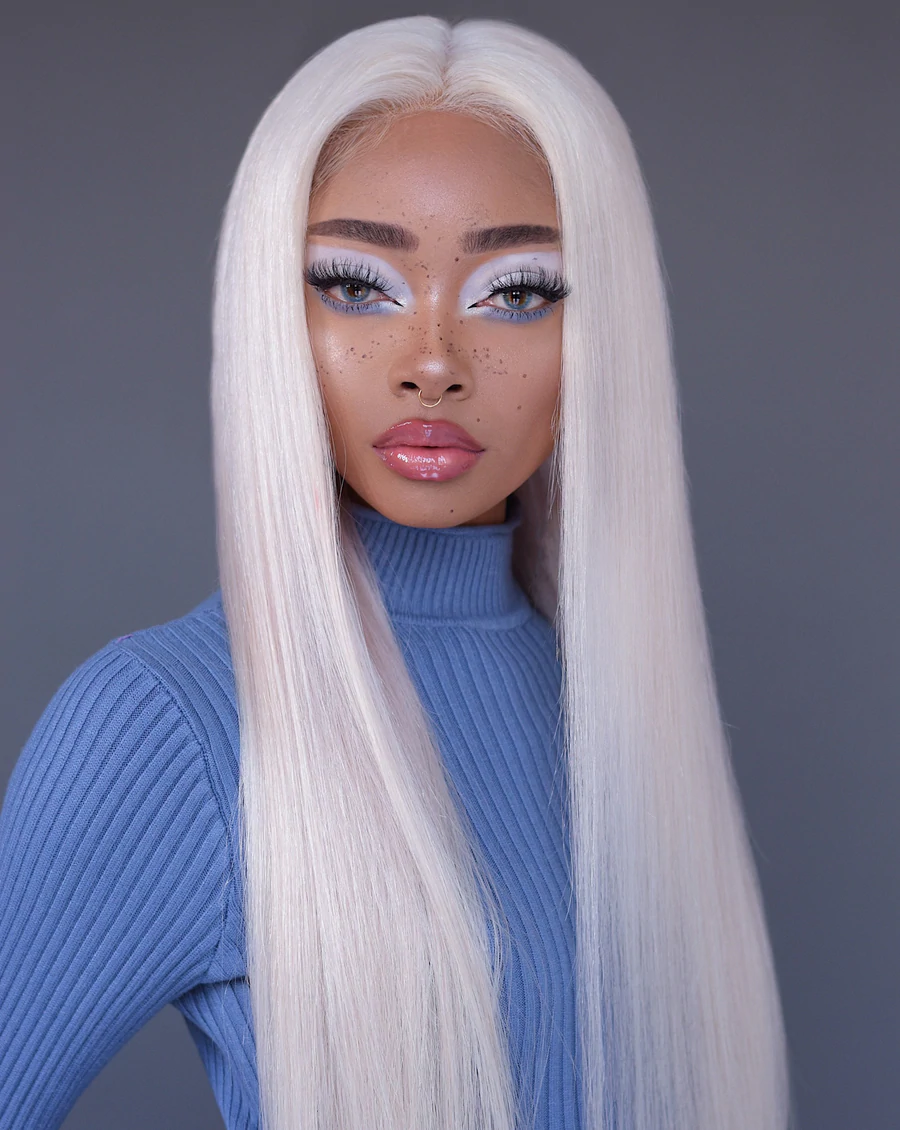 There are so many characters you can cosplay with white hair, but a big chunk of them don't keep it short. Anyone who's worn a long, poor-quality wig knows the struggle. If it doesn't tangle, it sheds. If it doesn't shed, it pulls. If it doesn't pull, it's still a shiny, low-quality wig.
I've used a $20 black wig for a Tifa cosplay once, but a black wig can hide imperfections easier, and Tifa's pulled-back hairstyle meant it wasn't going to tangle. But good luck cosplaying lush-haired Sephiroth without a high-quality white wig from a fantastic company like TEMPER.
While yes, this platinum blond wig can run you $1,000 if you opt for a 30" length and 200% density, you can reduce the price by customizing the wig (making it shorter or less dense).
But is it worth the price? Yes! Not only does the subtle hint of blonde make the wig look layered, but it also won't tangle. You can even style it, cut it, and dye it like real hair. With a natural-looking root color, invisible lace, and double knotted construction, you'll think it's your hair!
Pros
Made from high-quality Brazilian hair
Hand made, making your wig unique
Super comfortable to wear for 8+ hours
Can be washed, dyed, and cut
Long-lasting (up to 2 years)
Versatile and endlessly reusable
Comes in multiple lengths and densities
Cons
Very expensive for small budgets
Long fulfillment times (up to 28 days)
Long shipment times to the U.S.
Wig is Fashion's Harley Quinn Wig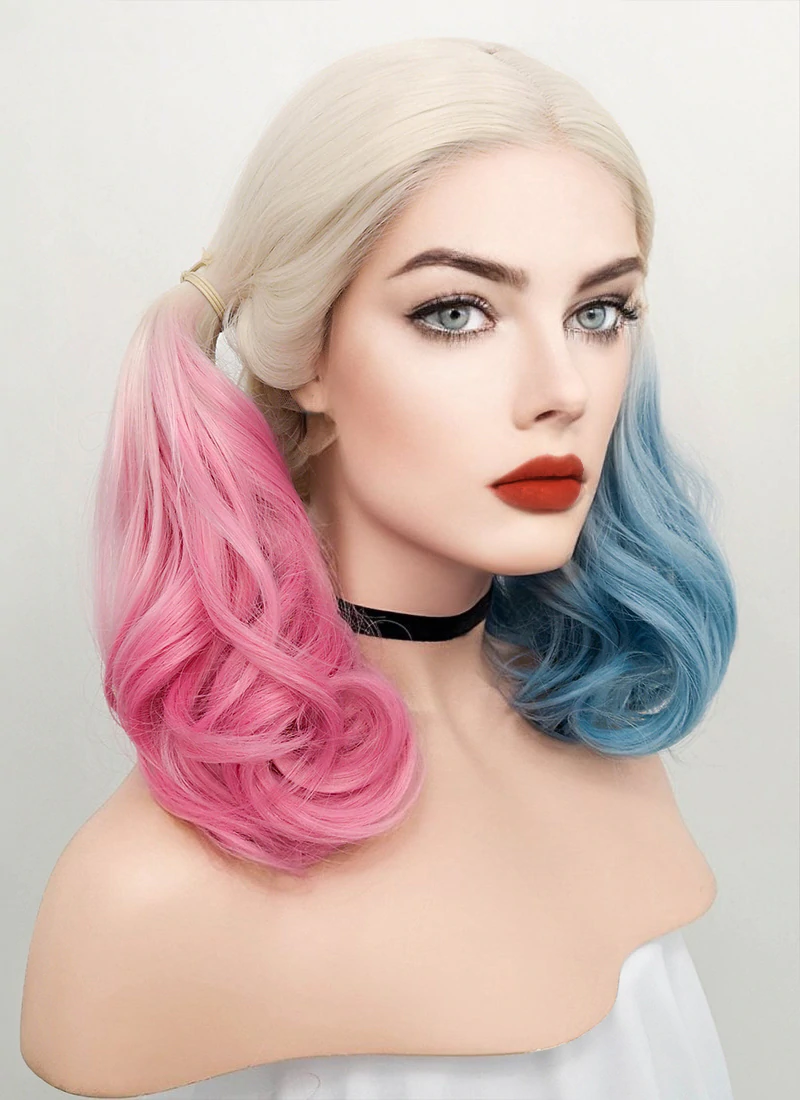 Remember when everyone was dressing up in Harley Quinn cosplay? As a huge Batman fan, I was happy to see so many people pay homage to this character. Unfortunately for cosplayers, there weren't a lot of high-quality Harley wigs on the market. Most of them looked awful.
On my quest to find the best Harley Quinn wig, I stumbled on Wig is Fashion and immediately ordered it. After a 3-week waiting period (pre-COVID), it arrived, and I was pleasantly surprised.
One of the reasons finding a decent Harley wig is hard is because of the pigtails. Only the highest quality wigs look good when put up. Although this wig isn't perfect, it's still an incredible recreation thanks to its Swiss lace, identical to the character length, and flexible fringe.
Although it comes pre-styled, you'll have to curl the wig to make it look legit. If you're willing to fork over $90 on a cosplay hairdo, I highly recommend this super comfy, textured wig.
Pros
Made with high-quality Swiss lace
Heat resistant up to 300 degrees if needed
Perfect length and volume for Harley Quinn
Comes with Harley's hair ties
Lace front, so the fringe looks great
Looks real despite its synthetic texture
Wearable for up to 7 hours
Cons
Needs a bit of fluffing/styling to look right
Expensive for a one-character wig
2-4 week shipment times
FAQ: Frequently Asked Questions
Question: Where is the best place to buy cosplay wigs?
Answer: Although you can find several low-cost wigs from multiple online stores, I recommend sticking to trusted brands like Donalove Hair, Miccostumes, Wig is Fashion, and Imstyle. If you have a bit more cash, Etsy is perfect for commissions and high-quality custom wigs. For staples and character wigs, try MapofBeauty, Rockstar Wigs, and Cosplay Buzz.
Question: Can you wear a cosplay wig every day?
Answer: High-quality synthetic wigs can be worn daily, but they're difficult to wash and style for most people. Most synthetic wigs will last about a month of everyday wear, while a human hair wig (the one you can wash and apply heat to) can stay beautiful for up to 2 years. If you plan on wearing a wig daily, I recommend purchasing human hair wigs that are laced and washable.
Question: What are the most realistic-looking wigs?
Answer: Lace front wigs look significantly more real than synthetic wigs, but monofilament wigs are the most natural-looking wigs on the market. If the monofilament wig was laced by hand, it looks nearly identical to natural hair. I didn't include this type of wig because they're very expensive and aren't practical for cosplay unless you dress up as the same character often.
Question: How Much Should a Good Cosplay Wig Cost?
Answer: In my experience, a good cosplay wig will cost $30-$400+. However, the cost of a cosplay wig can vary based on length and thickness, so it's possible to spend $100 on a high-quality short wig and $1000 on the best long wigs available. Through styling and dying, you can make even the lowest quality wigs look great, but it's easier to start with a decent base.
Conclusion
Finding the right wig is harder than it looks, but with my guide, I guarantee you'll locate the perfect hair for your cosplay. If I could recommend any wig, it would be the Donalove Hair's Jet Black Waist-Length Wig for its versatility and high quality for the price point.
However, Rockstar's Gothic Lolita Straight Classic is a perfect choice if you're on a budget. You'll probably find it in Walmart and pop-up stores if you wait until Halloween!
A word of advice: Although selecting the right wig is crucial if you want to complete your overall look, you don't have to stress about styling your hair perfectly. When you start, focus on having fun and trying out multiple cosplays. Don't worry about your inherent skill level. As you become more comfortable with wig styling and dying, you'll be able to make better costumes!
If you want to learn how to complete a full cosplay beyond the wig and hair, check out our "Jinx Cosplay Ideas" guide, "Android 18 Cosplay Ideas" guide, and "Scarlet Witch Cosplay Ideas" guide. I've also made an "Anime Cosplay Ideas" guide to help you choose the right cosplay.