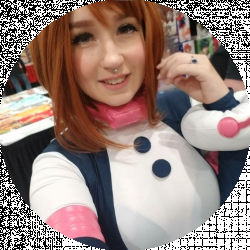 Latest posts by Katrina Dent
(see all)
Manga are graphic novels or comics originating from Japan. The term "Manga" is used in Japan to refer to both cartooning and comics. Outside of Japan, the word is typically used to refer to comics that originate around Asia. In Japan, Manga works in a wide range of genres, similar to American comics, but unlike comic books, Manga is traditionally printed in black and white.
Many popular Manga series never get turned into an Anime. This is usually because they don't get recognized by a studio or the author thinks their story won't correctly translate into animation. Budgetary constraints often lead to poor anime adaptations, so it's easy to see why an author may avoid working with a studio, despite the fame and fortune it may bring.
There are much fewer Manga readers in the West than Anime watchers, so some comics may never be read by the people who would otherwise enjoy them. This Manga Cosplay Ideas Guide is dedicated to those series that never received an Anime adaptation or have yet to get one as of writing.
As far as cosplay is concerned, we wanted to focus on costumes that don't have an anime debut. Some of the following cosplays may belong to a series with an anime adaptation but ended while the Manga was still in production. Here are 22 great cosplays based on Manga.
Steel Ball Run is the seventh story arc of the Japanese Manga series JoJo's Bizarre Adventure. Although this series will likely have an anime adaptation at some point, this part of the highly respected JoJo series is a fan favorite that deserves mention (and a read for anime fans).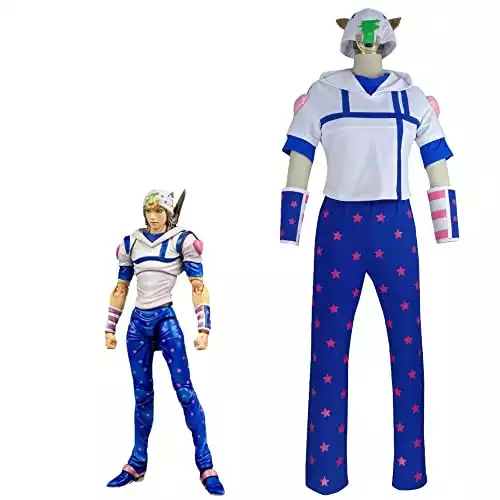 Johnny Joestar
Difficulty: Easy
Supplies: Wig, Top, Pants, Hat (with horseshoe), Wrist Guards, Shoes, Makeup
Jonathan or Johnny Joestar is the 7th JoJo and the protagonist of Steel Ball Run (SBR). As a horse-racing prodigy and stand user, he joins the famous SBR race to find the secret behind Gyro Zeppeli's Steel Balls (seriously), as it's the only thing that can heal his legs.
Despite the fact that Part 7 hasn't been animated yet, JoJo's popularity has made it easier to find pre-made Johnny costumes. This cosplay would also be easy to make yourself.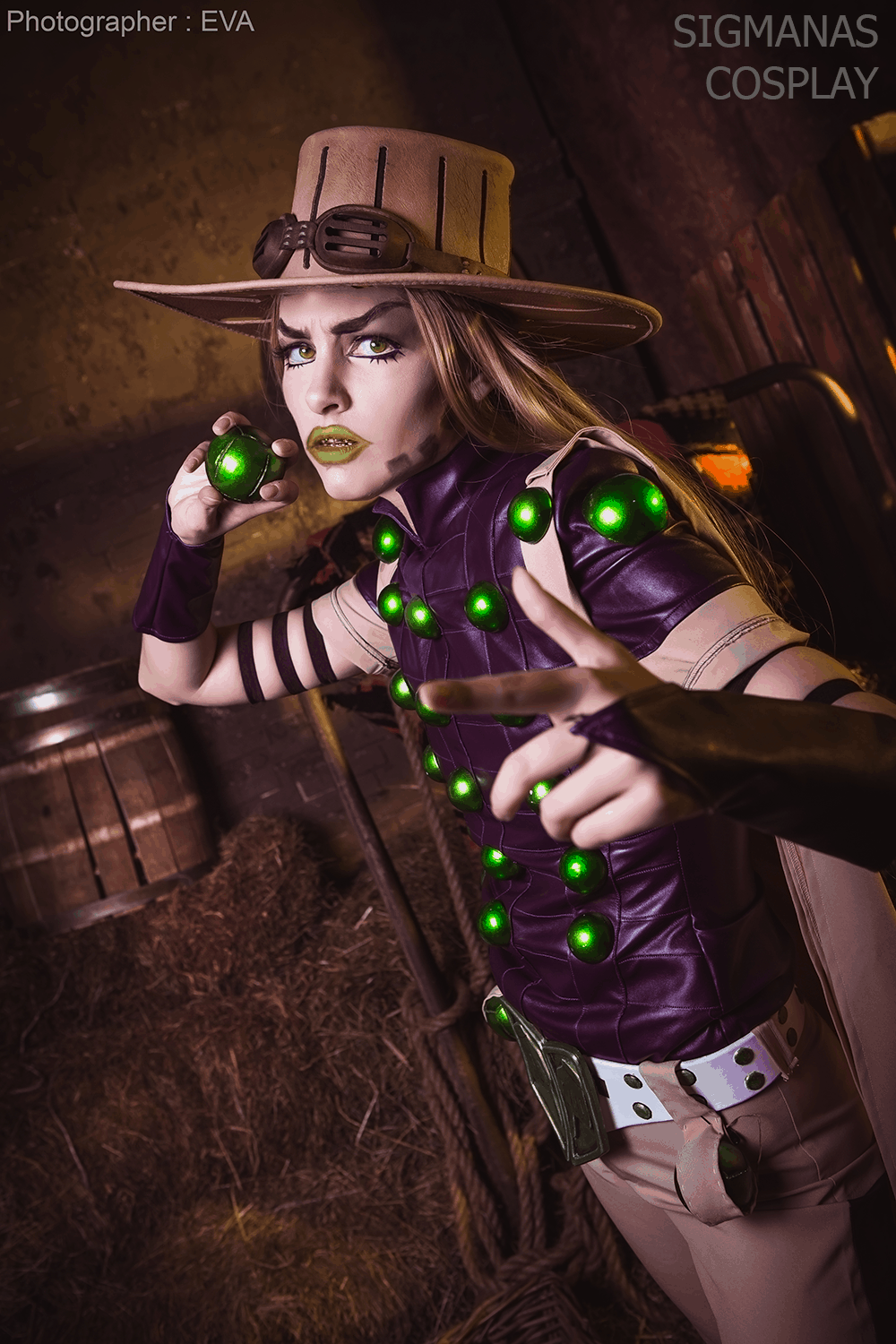 Difficulty: Hard
Supplies: Wig, Top, Cloak, Pants, Hat, Arm Straps + Guards, Shoes, Belt/Flask, Makeup
Gyro Zeppeli is the stand user deuteragonist of Steel Ball Run and hails from the Kingdom of Naples. He joins the SBR race to win amnesty for a child he was assigned to execute. He meets Johnny Joestar and helps him throughout the story in various ways, like fighting the antagonist.
Most of the premade costumes aren't great, but they're available, which is more than what we could say for the rest of the list. The trickiest parts of this costume are the wig, hat, and makeup.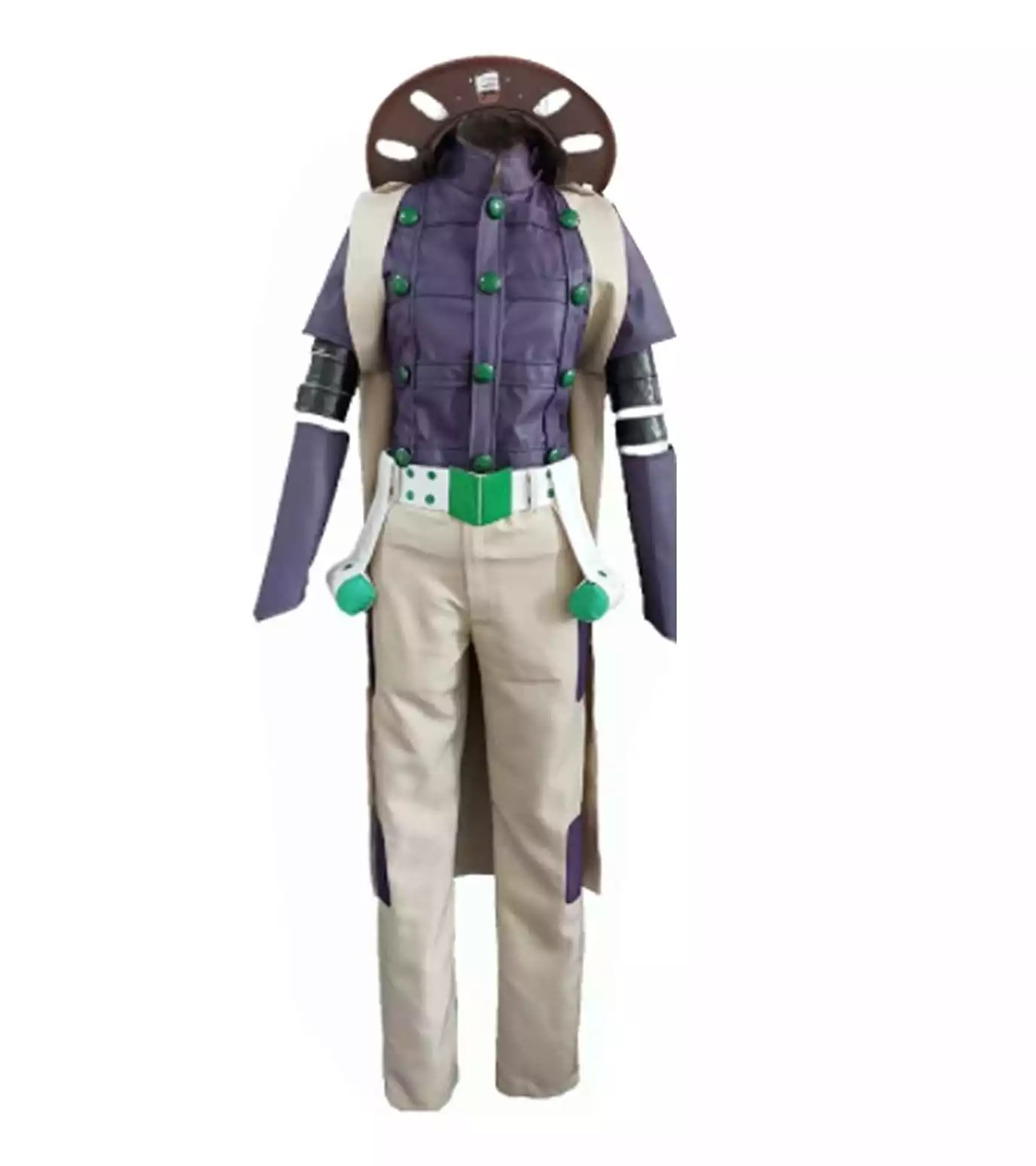 Spy X Family
Spy X Family (Spy Family) follows a spy who has to build a family to execute a mission, not realizing that his mock daughter and wife are an assassin and mind reader. This action/comedy manga has already received an English localization, so check it out before making your cosplay.
Difficulty: Very Easy
Supplies: Wig, 3-Piece Suit, Tie, Gloves, Pin, Shoes
Under the codename "Twight," Loid Forger has discarded everything about his past to work for his country as an undercover agent. For his current mission, he has to marry and have a child. He marries Yor Briar and adopts a young girl named Anya. He eventually grows to like them.
Loid Forger won't give you any trouble, especially if you already own a 3-piece suit with a vest combo. Cross-players may want to use a binder to make their chest flat and broader.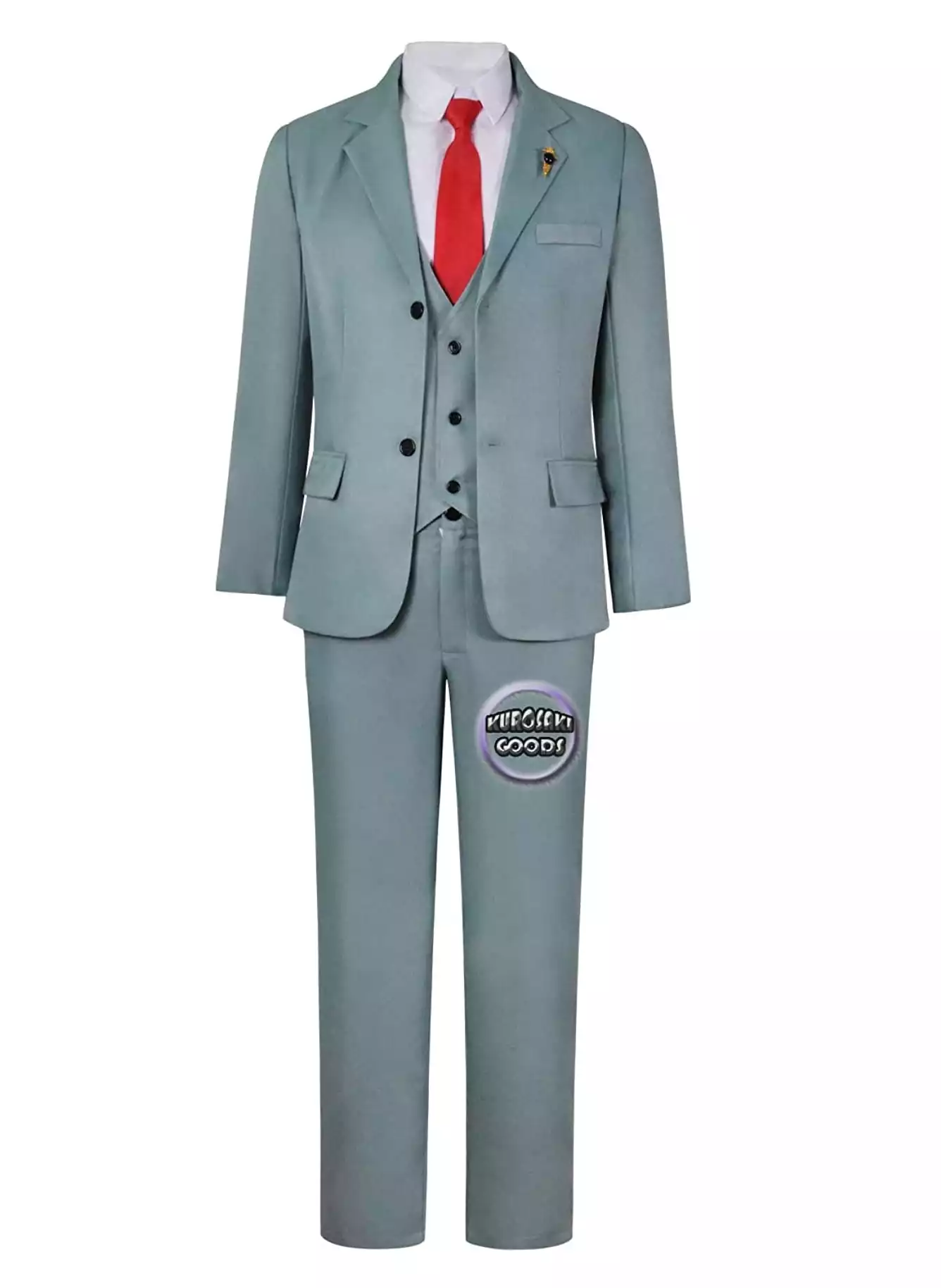 Loid Forger Costume | Amazon
This Gender-Neutral Adult Costume will make it a perfect cosplay outfit.
Buy at Amazon
We earn a commission if you make a purchase, at no additional cost to you.
08/03/2023 02:24 am GMT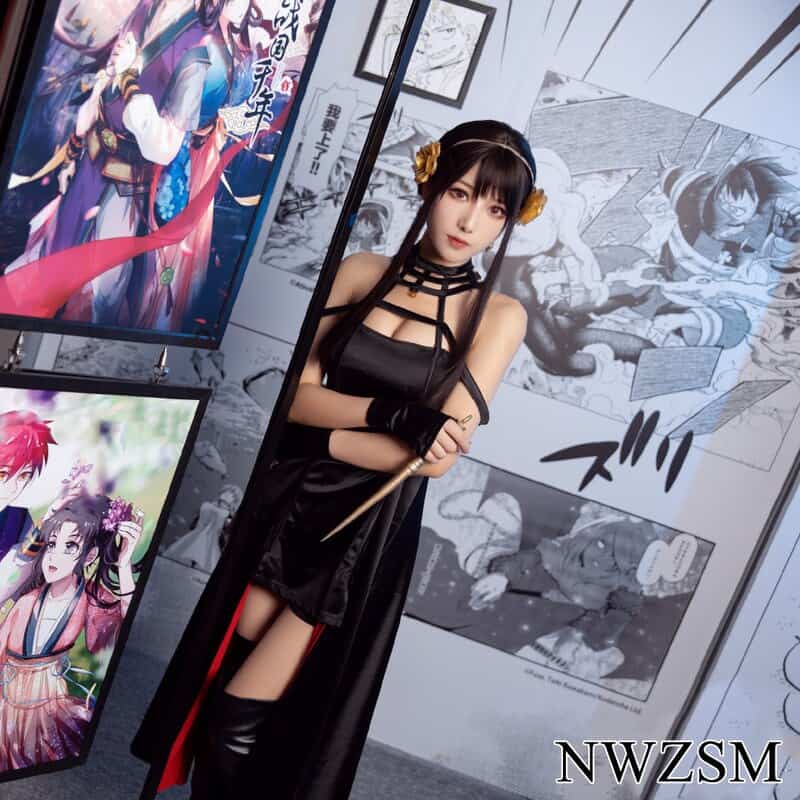 Difficulty: Hard
Supplies: Wig, Headband, Contacts, Custom Dress w/ Straps, Knee-High Boots
As Loid Forger's mock wife and the adoptive Mother to Anya, Yor Forger helps her "husband" reach his goals as well as her own. She's a 27-year-old woman who works as a normal clerk at Berlint City Hall, but she's also an assassin who works under the codename "Thorn Princess."
Yor Forger will be difficult to pull off unless you're a great sewer. You can likely find her dress at alternative goth stores, but you'll still need to add straps and rose fabric to her garments.
My Hero Academia: Vigilante
You've probably heard of the popular anime series My Hero Academia, but the Vigilantes spin-off may have flown under your radar. The Manga is about a young man who uses his Quirk to help others. It's a great Manga that expands on minor characters from the main series.
Koichi Haimawari (The Crawler)
Difficulty: Medium
Supplies: Wig, Sunglasses, Sweater, Face Mask, Pants, Elbow/Knee Pads, Shoes
As a vigilante, Koichi doesn't adhere to the strict laws that are placed on licensed HEROS. Using his versatile slide quirk, he's able to help others and perform good deeds for the public, although his mannerisms sometimes get him into trouble. He enjoys the vigilante work he does.
The only issue you'll have with this cosplay is his sweater, but that can be found at stores that cater to Anime fans. The black pants, glasses, face mask, and elbow/knee pad are easy to find.
Kazuho Haneyama (Pop☆Step)
Difficulty: Medium
Supplies: Wig, Top/Bodysuit, Jewelry, Gloves, Skirt, Mask, Socks, Shoes
Kazuho is a vigilante and a freelance idol who goes by the name Pop☆Step. Although she starts as a shy, timid girl, she comes alive when she turns herself into her alter ego. She's considered the brains of the vigilantes and has a habit of berating people when they act up.
Although it will take some confidence to wear this cosplay, you'll otherwise have an easy time getting the pieces together. The platform shoes can be found at alternative clothing stores.
20th Century Boys
Although 20th Century Boys has received 3 incredible live-action film adaptations, there has never been an Anime for this amazing series. It tells the story of Kenji Endo and his friends, who notice a cult leader named "Friend" is out to destroy the world. It has 22 Manga volumes.
Kenji Endo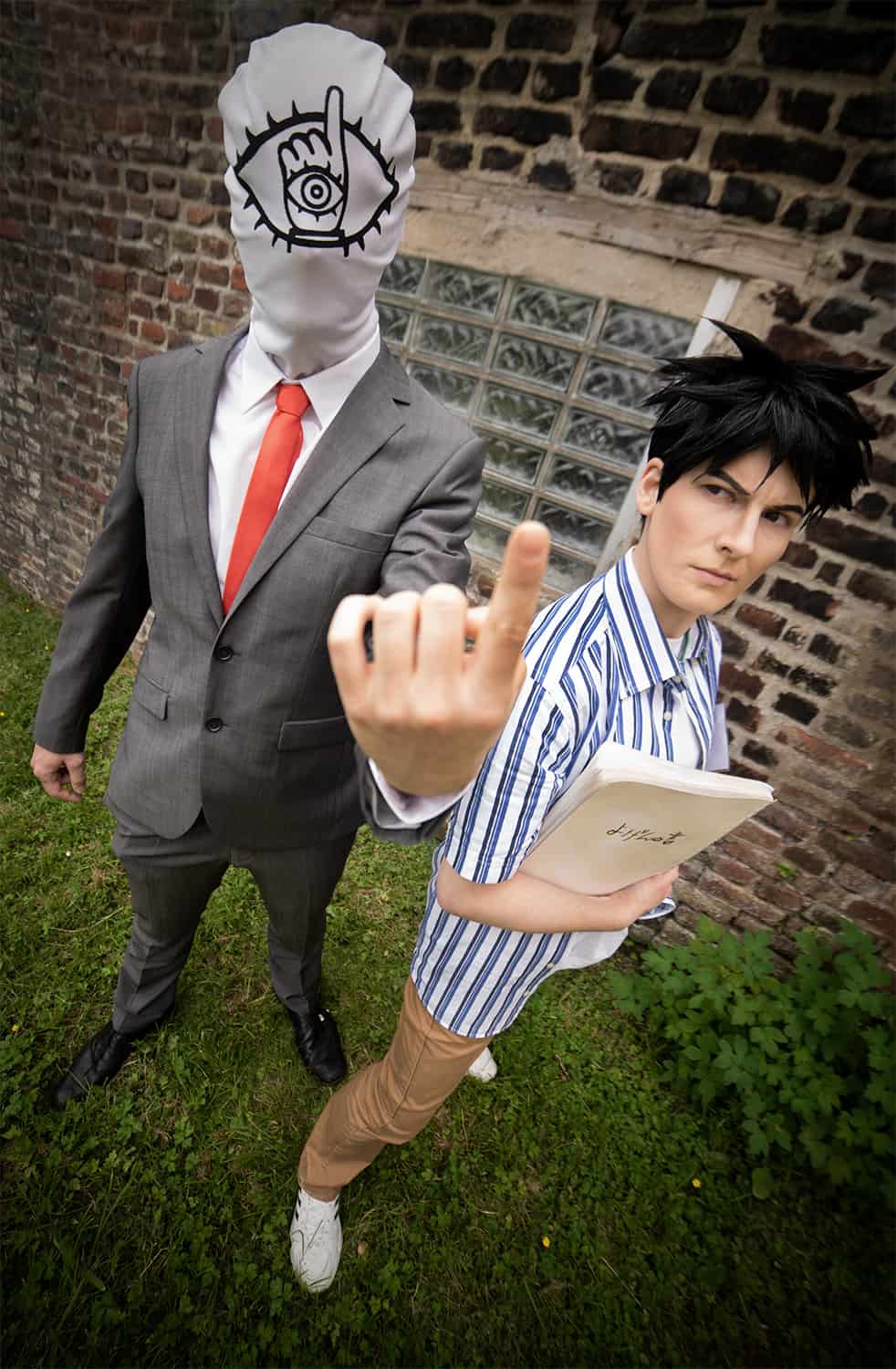 (Right)
Difficulty: Easy
Supplies: Wig, Striped Shirt, Shirt, Khakis, Shoes
Kenji Endo is the main protagonist of 20th Century Boys and the leader of Kenji's Youth Group and Kenji's Group, who are both trying to stop "Friend." While managing his family's liquor store, he becomes a wanted man after "Friend" discovers he's trying to undermine his rule.
Kenji Endo will be super easy to cosplay because most of his costumes can be found at any Goodwill. Styling and teasing the wig may be hard for a newbie cosplayer, though.
"Friend"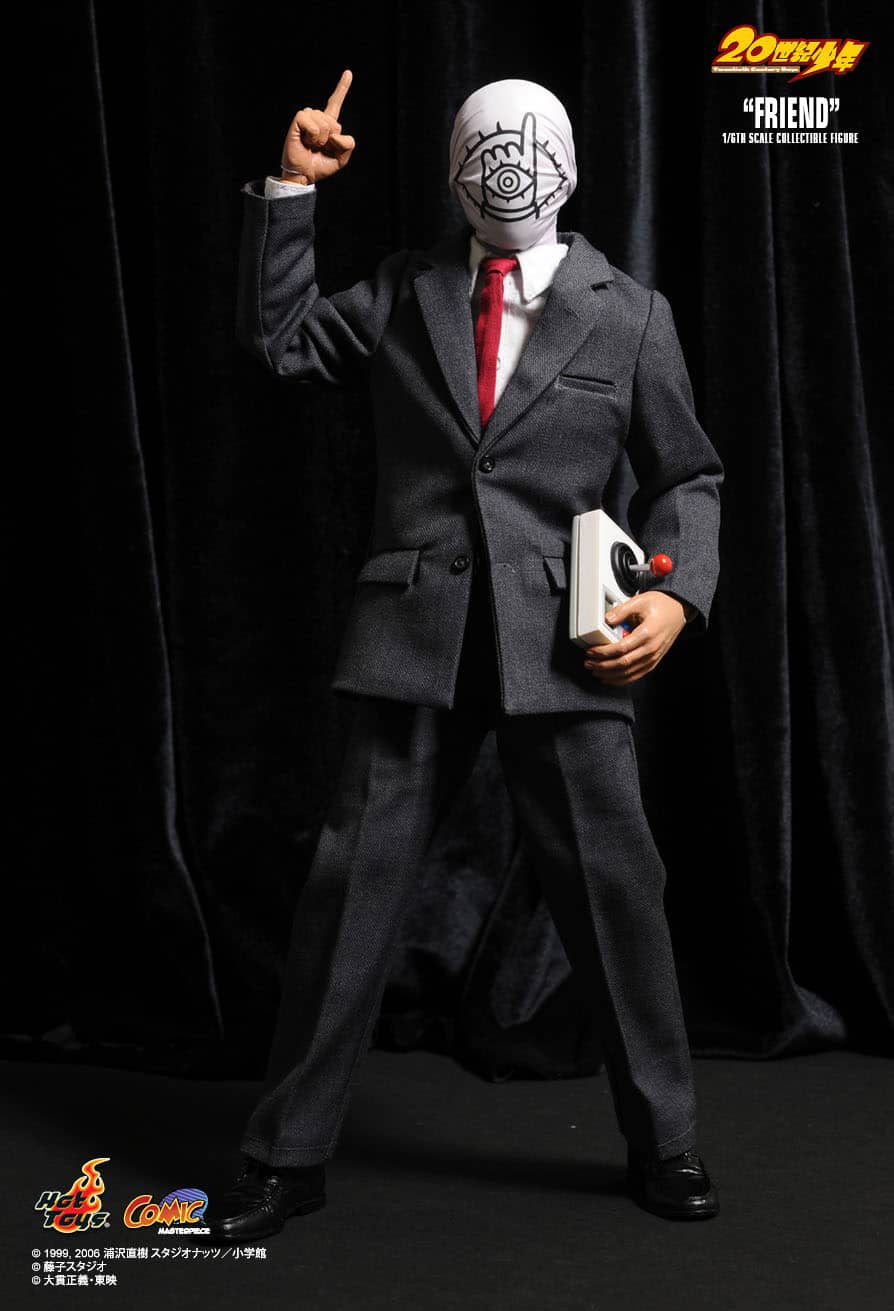 Difficulty: Easy
Supplies: Fabric Mask, 2-Piece Suit, Shoes
Based on the plans for world domination Kenji Endo made as a child, this mysterious masked man called "Friend" is attempting to use it to control the government. "Friend" is a charismatic but mysterious leader of an unnamed religious cult that is associated with a political party.
"Friend" wears a pretty shoddy fabric mask with a hastily-drawn eye, so the worse it looks, the better. A grey 2-piece suit and shoes are available everywhere, but you may need to take it in.
Vagabond
Another great Manga that few have read, Vagabond, is a Japanese epic martial art series that portrays fictionalized accounts of the real swordsman, Musashi Miyamoto. Although it's currently on hiatus, its 37 volumes are worth a read, even if the author never finishes his story.
Musashi Miyamoto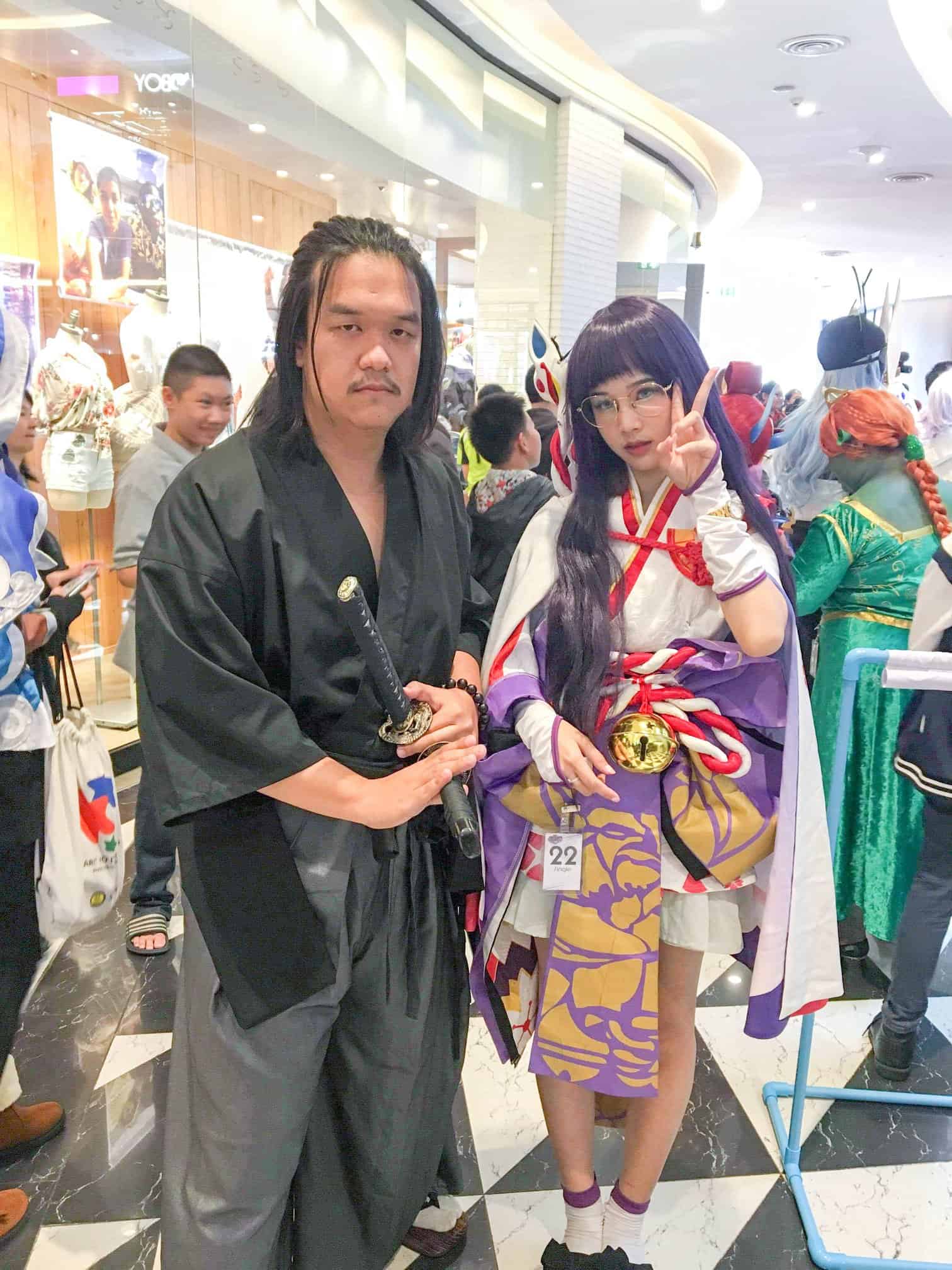 (Left)
Difficulty: Easy/Medium
Supplies: Wig, Kimono, Waraji (Samurai Sandals), 2 Swords
Considered one of the greatest swordsmen in Japanese history, Musashi Miyamoto leaves his hometown to become the strongest samurai once he becomes exiled. After destroying the Yoshioka clan, he becomes more peaceful, but he can't escape the spiral of killing.
Musashi Miyamoto is one of the few characters that have facial hair, which is excellent for men who grow beards. Due to the author's art style, facial accuracy will be difficult without makeup.
Otsu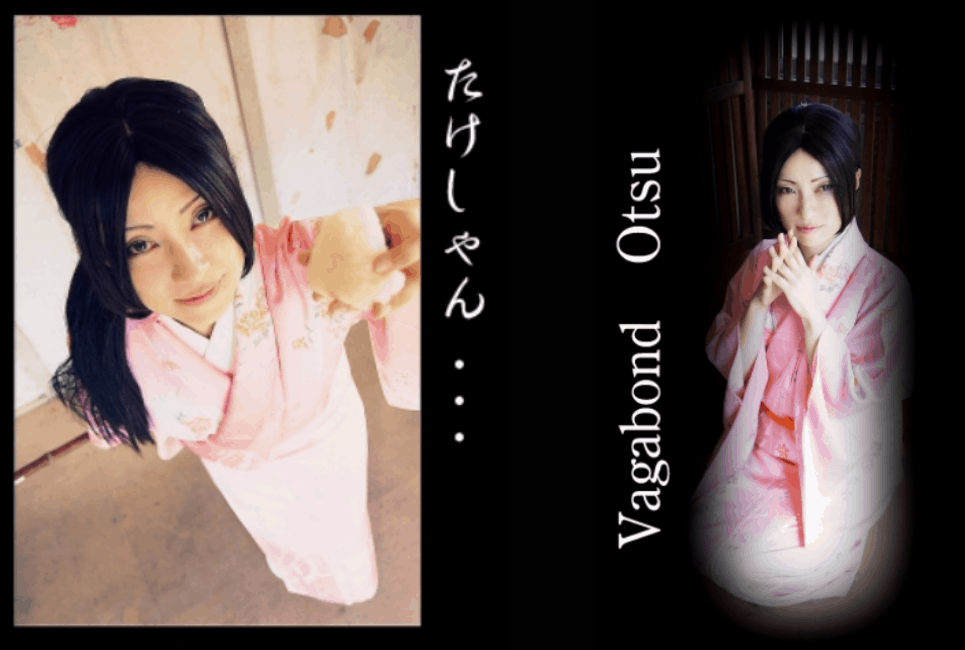 Difficulty: Easy/Medium
Supplies: Wig, Kimoto, Tabi Socks, Zori (Japanese Sandals)
Otsu is one of the main characters of Vagabond and Musashi's love interest. She's an orphan that grew up in Miyamoto village and became childhood friends with the protagonist. She's caring and independent but secretly desires intimacy and a loving family with many children.
If you can find a high-quality Kimoto, most of the work is finished, but those can be pretty expensive. Just like Musashi Miyamoto, facial accuracy could be a bit of a challenge.
Yotsuba-To!
Yotsuba-To! is an adorable slice of life Manga that depicts the everyday adventures of a young girl named Yotsuba. Guided by her adoptive father, neighbors, and friends, she learns about the world around her. Over time, she starts to understand personal relationships better.
Yotsuba Koiwai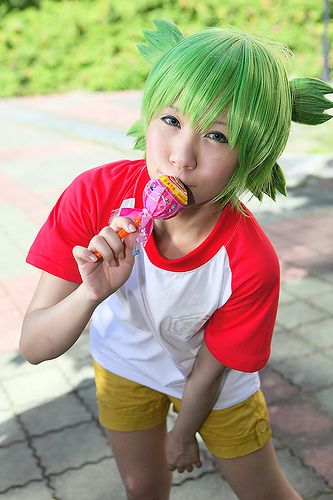 Difficulty: Easy
Supplies: Wig, Top, Shorts, Shoes
Yotsuba is the main character of Yotsuba-To and is usually the focus of each chapter. Most stories revolve around her meeting and childishly misunderstanding new concepts or activities. She's characterized by her iconic appearance (green hair), childish energy, and naiveté.
If you have a daughter or son who loves to dress up, this is an easy cosplay to find, make or complete in less than a day. Yotsuba is a short character (3'6″), but adults can still cosplay her.
Fuuka Ayase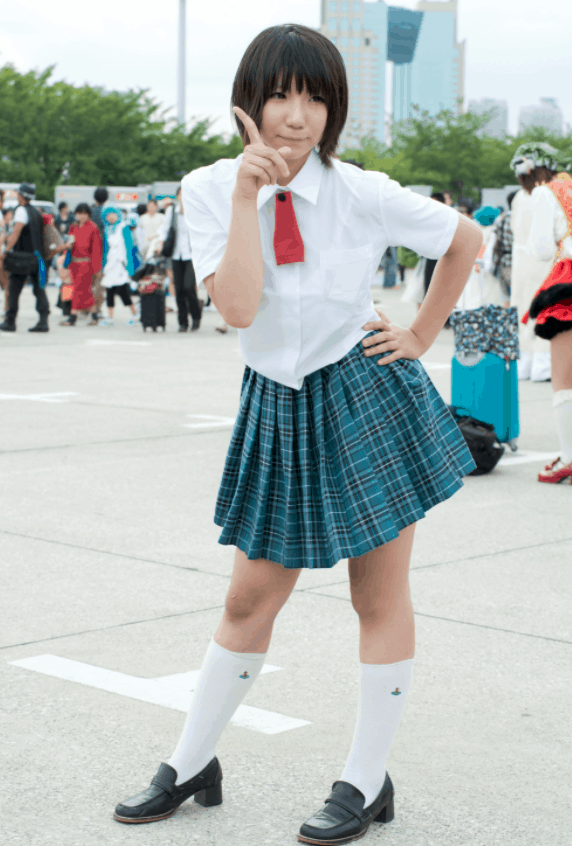 Difficulty: Easy
Supplies: Wig, Japanese School Uniform, Shoes
Despite being the second oldest, Fuuka is the most responsible of her three sisters. When interacting with Yotsuba, her neighbor, Yotsuba rudely refers to Fuuka as the "not so beautiful sister." Fuuka is studious, responsible, and a bit of a romantic but is often teased by others.
Fuuka is a relatable character who's super easy to cosplay. Most cosplay websites will sell a high-school uniform that looks exactly like what the character wears for less than $30.
Zom 100: Bucket List of the Dead
I would be shocked if this new Manga series doesn't receive an Anime adaptation because it offers a unique take on zombie stories. Instead of being terror-filled and dystopian, Bucket List of the Dead features a character that's relieved he doesn't have to work his life away.
Akira Tendo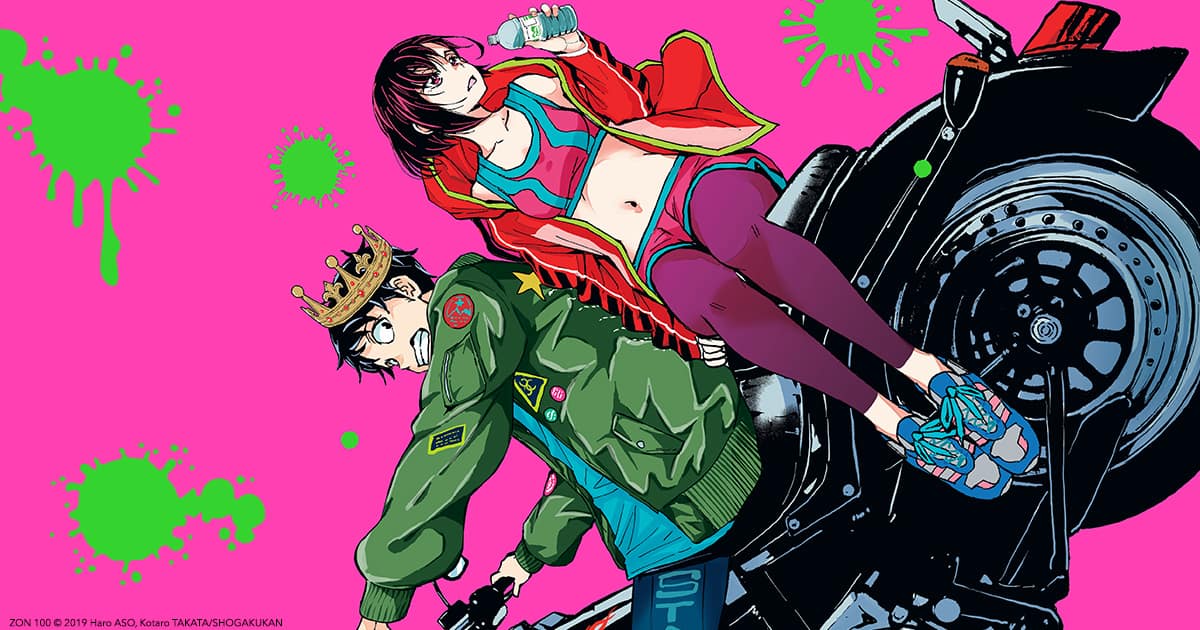 (Left)
Difficulty: Easy
Supplies: Wig, Googles, Jacket, Shirt, Pants, Shoes
24-year-old Akira Tendo lives in his trash-filled apartment depressed after working 3 years in an exploitative corporation in Japan. One morning, he awakes to find his zombie landlord eating another person. He takes this as an opportunity to start living his life and develops a bucket list.
Without spoiling the Manga, Akira Tendo usually wears casual clothing on top of a mesh suit. However, only his jacket, shirt, and pants are visible, which are easy to find and customize.
Shizuka Mikazuki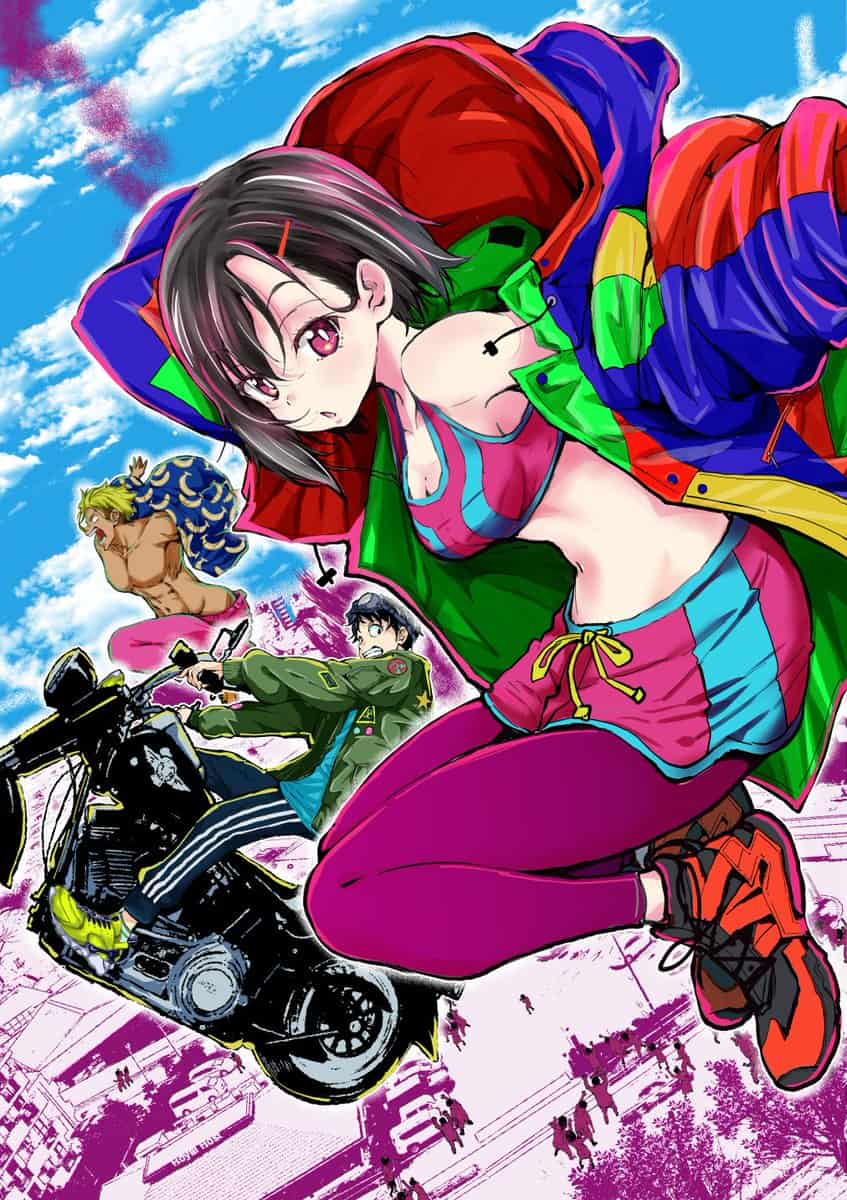 Difficulty: Easy
Supplies: Jacket, Sports Bra, Shorts, Tights, Running Shoes
An aloof beauty who used to work for an international corporation as an accountant, Shizuka Mikazuki runs into Akira multiple times before joining him on his bucket list quest. She helps Akira through various dangerous tasks, including stealing a van from a convention hall.
Shizuka Mikazuki is another easy cosplay because her sports bra, shorts, and tights are readily available. Her jacket is likely a track-style windbreaker, which also isn't hard to find or buy.
Kaiju No. 8
Another new Manga that's likely to take off, Kaiju No. 8, is an addictive adventure, science fantasy story that follows the story of childhood friends Kafka Hibino and Mina Ashiro. Both characters live in a world overrun by monsters called kaiju, who frequently attack cities.
Kafka Hibino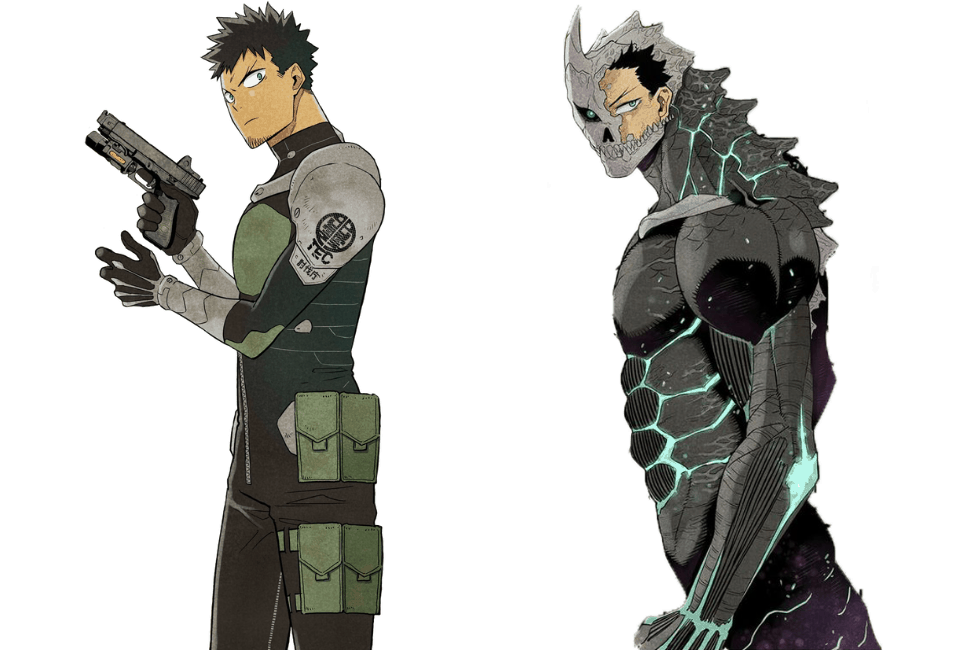 Difficulty: Very Hard
Supplies: Wig, Custom Battle Suit, Boots
After failing the Japanese Defense Force examination several times, he became a member of the clean-up crew, Monster Sweeper Inc. After a small monster flies into his mouth, he gains the ability to turn into a monster himself. He uses that power to become a Defense Force member.
Since Kaiju No. 8 is a new Mange, there aren't any pre-made costumes for this character. You'll likely have to make Kafka Hibino's battle suit from scratch, which may take several hours.

Difficulty: Hard
Supplies: Wig, Custom Battle Suit, Boots
Mina Ashiro achieved her dreams of joining the Japanese Defense Force immediately out of high school and worked her way up to Third Division Captain. Mina is an incredibly competent soldier and is capable of extraordinary feats, including the ability to use almost any gun.
Just like with Kafka, Mina's suit will need to be custom-made. I would recommend using foam for the armored parts on her shoes, shoulders, and feet, so you can move around easier.
Although an Anime adaptation has been announced, it's still quite a way off. In the meantime, go read this Manga, as it's already finished. In Chainsaw Man, Devils are born from human fears, but humans can form contracts with them and can use them to hunt other Devils.
Denji
Difficulty: Hard
Supplies: Wig, Button-Down, Pants, Shoes, Tie, Chainsaw Hands, Chainsaw Head
Denji is the main character of Chainsaw Man. He is forced to take on his father's debts from the Yakuza and becomes a Devil Hunter after meeting Pochita to try and repay them. After the Yakuza betrays and kills him, Pochita becomes his heart and turns him into the Chainsaw Man.
Staying true to his name, Denji as the Chainsaw Man has 3 custom chainsaws, with 2 being on his hands and 1 being on his head. You'll need to completely make these items from scratch.
Power
Power is a Blood Fiend (a Devil that takes over a person's corpse) and a Public Safety Devil Hunter who is a part of Makima's special squad. She is ultimately greedy, selfish, and self-motivated. Despite her low opinion of humans, she eventually grows to love humanity.
Power's items can be found at most at GoodWill. However, you will need to make her horns and purchase contacts if you want to make your cosplay look extra spooky and devil-like.
A Bride's Story (Otoyomegatari)
A lesser-known Manga, but one that features beautiful costuming. A Bride's Story is a historical romance manga series that takes place in a rural town near the Captain Sea in Central Asia. The story follows a young woman, Amir, who leaves her village on a journey to marry Karluk.
* It's important to mention that, if you wish to read this Manga, the 20-year old character, Amir, is forced to marry a 12-year old boy, Karluk. This story does not praise this concept nor glorify it, and there are no sexual themes between either character at the time of writing this. The Manga explicitly critiques this practice, which was commonplace in the protagonist's time period.
Amir Halgal
Originally a part of the Halgal family, Amir Halgal moved to a small town near the Caspian Sea in order to marry Karluk Eihon. She is a friendly, hardworking, and dutiful adult that holds no ill will toward practically anyone. Amir is skilled in household chores and can hunt, fish and fight.
To pull this cosplay off, you'll need to buy or make traditional Ukrainian clothing. Ukrainian wear is actually pretty easy to find, especially if you live near a pavilion or a cultural shop.
Joruk Halgal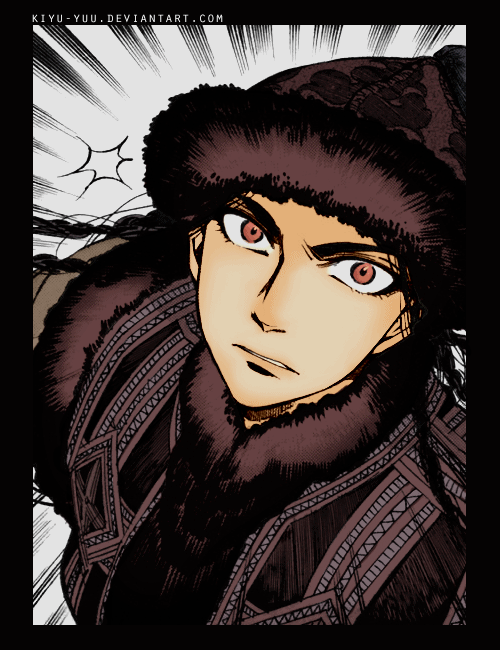 Joruk Halgal is Amir and Azel's (Amir's brother) cousin and belongs to a nomadic tribe that only moves during the summer. Laidback and lazy, he likes to take things easy and usually provides a more tolerant point-of-view in comparison to Azel's. He's a skilled horseback rider.
Whereas Amir has summer attire, Joruk likes to wear Winter clothing. This cosplay can be great for Winter conventions. Joruks attire will be hard to find, so search online or make it yourself.
Witch Hat Atelier
Witch Hat Atelier follows the story of Coco, a kind and daydreaming daughter of a dressmaker who aspires to become a witch. Shortly after giving up on her dream because she isn't an innate magic user, she accidentally turns her Mom to stone. This starts her magic-practicing journey.
Coco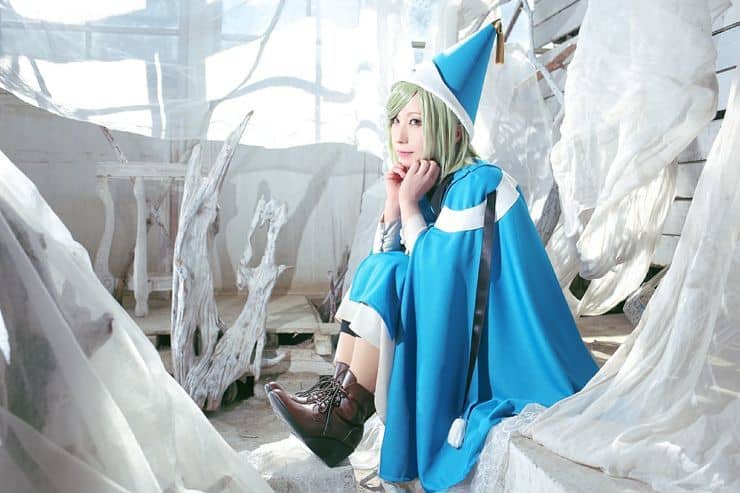 Coco is a young girl who becomes an apprentice witch under the witch Qifrey's tutelage following her magic accident. She hopes to search the Tower of Tomes for a book that may contain the spell that will save her Mother. Coco is a bright, optimistic, and cheerful girl.
The wizard/witch robes Coco wears are unique to the Manga, but not to her. You will have to sew your own robe and make a custom hat in order to cosplay Witch Hat Atelier characters.
Qifrey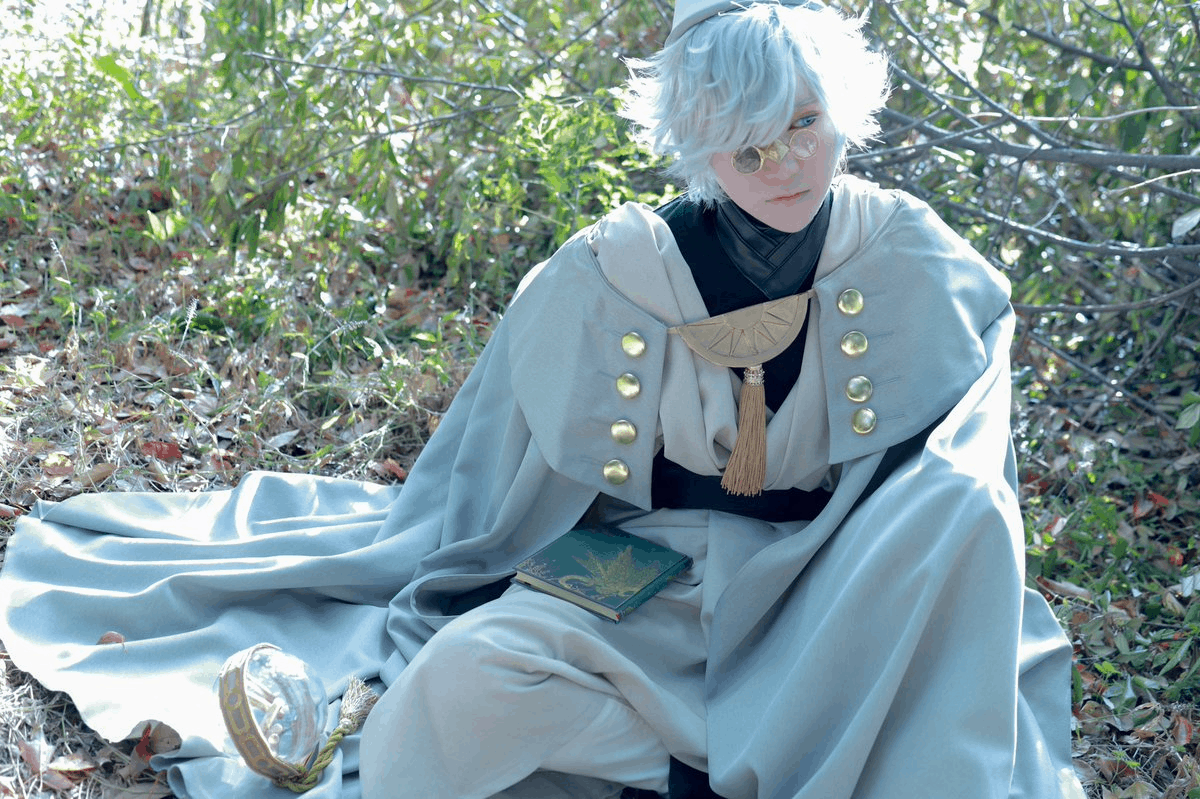 Difficulty: Hard
Supplies: Wig, Wizard Hat, Wizard Robes, Cloak, Tights, Shoes, Book, Glasses
Qifrey is an upper-level witch (yes, men can be witches, too!) who runs an atelier. He currently has four disciples and was a former disciple of Beldaruit, a powerful male witch. He is a caring and patient teacher who understands the individual needs of his students, especially Coco's.
Wifey's wizard/witch robes look different from the ones his students wear. They are more structured and fitted at the waist. Just like Coco's robes, you'll have to custom make Qifrey's.
The Way of the Househusband
While it's true that The Way of the Househusband has an Anime adaptation, I'm not going to count it because it's more of a slideshow, if anything. This series follows Tatsu (Tacchan), a retired Yakuza member turned househusband, who supports his wife through her career.
Tatsu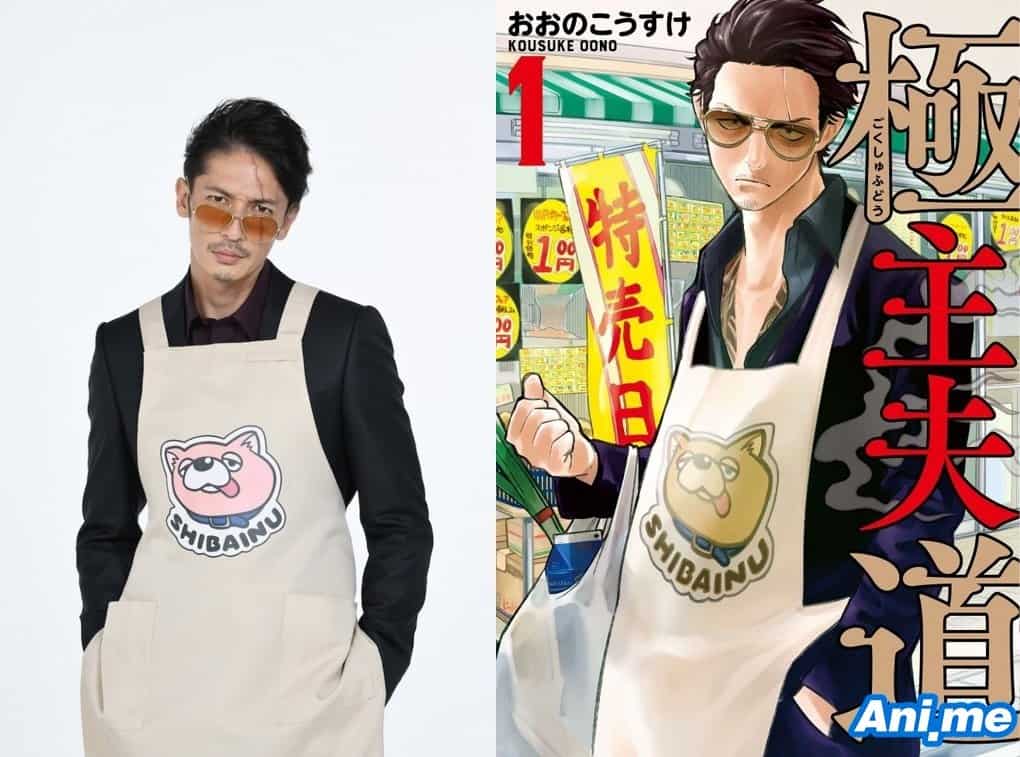 Tatsu is the protagonist of the story who used to be a legendary Yakuza gang member known as "The Immortal Dragon." He has retired from a life of crime to support his wife, Miku. He takes everything he does seriously and frequently scares others with his rough language.
If you look a little bit mean and can draw a decent-looking scar across your face, you'll be a great Kenji Endo. You may need to customize his kitchen apron if it isn't available online.
Miku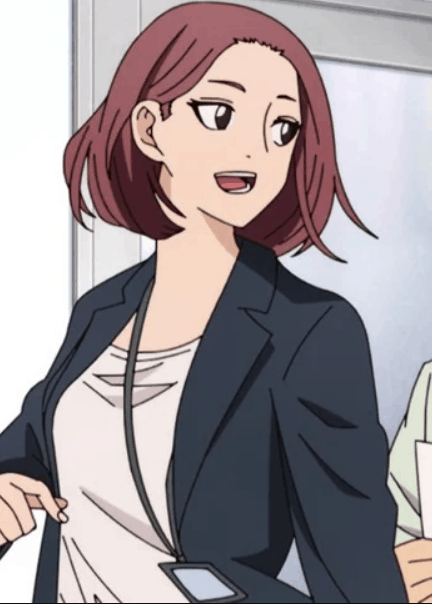 Miku is Tatsu's wife and is a hardworking and successful professional designer. She works full-time to support her and her husband's modest lifestyle. Although not as serious as Tatsu, she does have a strong work ethic and physique. She can carry Tatsu without much issue.
Miku won't be a difficult cosplay to do, but if you can find someone to pose as your Tatsu, this could be a cute couples cosplay. Her costume isn't iconic enough to stand out on its own.
FAQ: Frequently Asked Questions
Question: What is the Golden Rule of Cosplay?
Answer: The Golden Rule of Cosplay is that cosplay isn't consent. That means if someone is wearing something revealing, that doesn't mean you're allowed to touch or speak to them in an inappropriate way. If you're at a convention and someone harasses you, notify staff immediately. They'll be able to help you feel safe, and they'll likely kick the harasser out of the venue.
Question: Where Can I Buy Cute Cosplay Costumes?
Answer: Let's face it, not all of us are great with a sewing machine. That doesn't mean you can't enjoy dressing up in nice costumes, though! We recommend the following sites:
eBay: Best for pre-owned cosplays.
MicCostumes: Best for Anime cosplays.
Amazon: Best for wigs and accessories.
ProCosplay: Best for quality cosplays.
Cosplay Sky: Best for popular cosplays.
HerosTime: Best for Marvel costumes.
EZCosplay: Best for modifying cosplays.
RPC Studio: Best for morph-suit cosplays.
SimCosplay: Best for custom-sizing cosplays.
Etsy: Best for making a customized cosplay.
You'll get the best quality cosplays if you buy from independent artists, but they'll cost a pretty penny. To experience the best of both worlds, try EZCosplay, ProCosplay, or MicCostumers.
Question: Where is Cosplay Most Popular?
Answer: Cosplay is incredibly popular in the United States, Japan, South Korea, and China, but you can dress up in cosplay costumes almost everywhere. Search online for anime conventions in your area to see if there's a market for costuming. Or, you could take pictures and post them online. There are many people that make a career out of modeling and cosplay on social media.
Question: Who Created Cosplay?
Answer: Costuming has been around for thousands of years, but the term cosplay (costume play) is attributed to Nobuyuki Takahashi of Studio Hard. He may have accidentally coined the turn while visiting the 1984 World Science Fiction Convention in Los Angeles, California. The Japanese term, Kosupure, is another deviation of cosplay, but there's no data on who initially spoke the katakana version (one of three Japanese writing styles) of cosplay.
Conclusion
Whether you're just starting out or are a self-proclaimed cosplay expert, we hope that we have given you a lot of great cosplay ideas. At the same time, we also hope you'll take a look at the mentioned Manga series. Who knows? Maybe if they become more popular with readers, they'll receive an Anime adaptation in the future.
A word of advice: There are many rules associated with cosplay, but just remember that the art is for everyone, regardless of age, sex, gender, skin tone, or weight. If you liked any of the cosplays we mentioned on this list, and you feel that you won't be able to wear them for these reasons, just know that you don't have to limit yourself based on someone else's options.