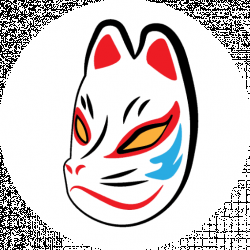 Latest posts by Core Cosplay Team
(see all)
Naruto is one of the most beloved anime of all time, on par with One piece, Dragon ball, and Fairy Tail, everyone loves to see the story of a young teenager who faces the difficulties and challenges of life to chase his dream of becoming the most important person in the village, the same village which never gave him any value and only hated him for something he was never at fault.
Naruto is an amazing show because of so many things, the intricate and complex plot which will make you glued to your seats, the super amazing cast who will steal your heart, and who you can't help you relate with. Naruto is most popularly known for its amazing music, you can really feel the emotions in every soundtrack, you can understand the feelings through music and how tragic the shinobi world really is.
So, It won't be wrong to say that the most amazing of all time will also have the most amazing group of anti-heroes of all time? The Akatsuki is a mercenary group that initially started in order to keep the people of the hidden rain safe but expanded to become the biggest evil organization whose only goal became to bring peace and justice to the entire world.
Why Cosplaying As Akatsuki Characters Can Be A Great Idea?

Akatsuki is one of the most popular anti-hero groups of all time, every year you can see new and new cosplayers bringing their vision to life, especially for Itachi Uchiha who's is the most popular character in Naruto, you can see it anywhere. There is a huge appreciation for cosplayers in the Naruto community, people love to see cosplayers dressed as their favorite characters, people love to sympathize with the views of an Anti-villain who had to become this way in order to survive.
The Akatsuki cosplay is still considered among the rarest of cosplays in Naruto, you will have many characters cosplaying as many other characters but it's always a treat when you see Akatsuki cosplayers pop up, What's fun about cosplaying as the Akatsuki is that you can use one outfit for multiple characters, The red clouds on Akatsuki's robe represents the fall of Amegakure and how the clouds rained blood.
If you want to cosplay as one of the characters from Akatsuki you are on the right spot, There are many characters with unique personalities and traits along with their unique catchphrases, poses characteristics.
What I'll Cover
Here is the complete list of all the official members of the Akatsuki, of course, there were a few more characters but those were more or less killed or driven out, you can check the list of the 10 official members of the Akatsuki that I will cover.
Yahiko
Konan
Deidara
Sasori
Itachi
Kisame
Tobi
Hidan
Kakuzu
Zetsu
Akatsuki Wardrobe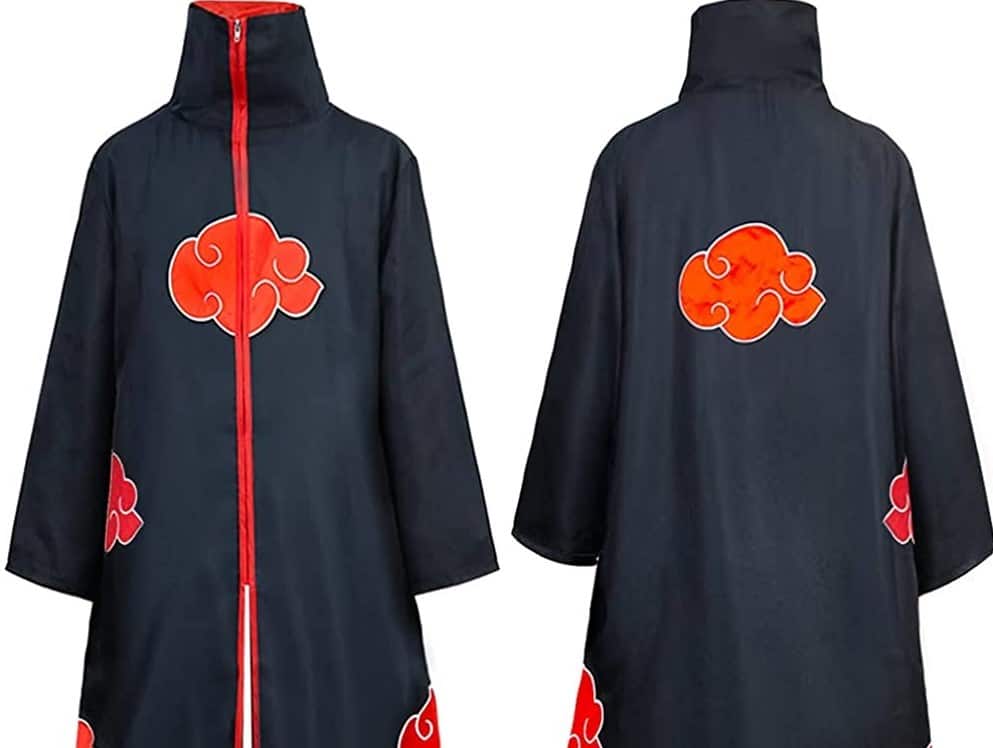 All members of the Akatsuki wore collar high similar black cloaks with red-colored clouds in white outlines which represented the fall of Amegakure and how the clouds rained blood during the war, the members of Akatsuki see this as a symbol of justice. This costume is fairly easy to recreate here are the things you need to complete this outfit.
Black Cloak: the black cloak is the base of the Akatsuki uniform, the cloaks have a high collar that covers the lower half of their face, and a red zipper in the middle which goes only till their waist.
Red Cloud Stickers: you can use plain stickers for the red cloud designs on your black cloaks or you can take it one step further and use embroidered stickers to make your costume look a little more legit.
Black and White Sandals: the Akatsuki wear rather some unique sandals that have a black base and cover all of your foot except the toes with a white cloth covering almost to your knee.
Yahiko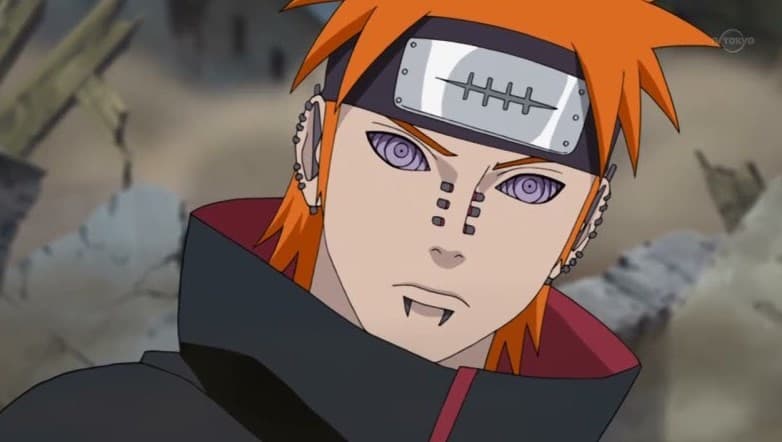 Yahiko is a Shinobi of Amegakure, he was a war orphan along with his 2 other friends Konan and Nagato from the village hidden in the rain, he lost his family during the constant attacks between different nations, Amemakure became the place of battle where countless civilians lost their lives, Yahiko along with his two friends was trained under the Legendary Sanin Jiraiya who felt responsible for what the war did to these poor children, he stayed there and taught them different ninja techniques to defend themselves against other shinobis.
Yahiko was a kind and gentle person who only wanted to bright about peace and justice to his village, he formed a group known as the Akatsuki and began protecting his village from thieving shinobis, Hanzo saw this as a sign of rebellion and launched an attack on them which resulted in Yahiko's death, Nagato turned his body into one of his six paths of pain and continued to use him as the public leader of the Akatsuki.
Costume
Hair
Yahiko had orange spiky hair, styled in a much similar way to Naruto, you can easily achieve the hair color by simple using an orange hair dye, and for the hairstyle, you can some hair products to make your stick up from mid to back and from the front you can leave a few hair fringes to fall on the side of your headband.
If you don't prefer to color to hair you can purchase an orange cosplay wig and do the hairstyle yourself or you can get a pre-made Yahiko wig and skip over this part.
Availability: You can easily purchase the cosplay from any popular cosplay store online or even from Amazon.
Eyes
Yahiko has the Rinnegan placed in both eyes, so a pair of the Six Paths Rinnegan contacts will really make your cosplay come to life.
Availability: the Rinnegan contacts are available to purchase on Coloured Contacts.
Accessories
You can hold onto a Kunai if you wanna bring realism to your cosplay, Yahiko was an expert at using Kunai, or if you are cosplaying as the Deva Path Yahiko, you can hold only a metallic black rod which can use to disrupt the flow of Chakra.
Pose
You can use several types of hand gestures for Yahiko, he was able to use gravity as his weapon, able to repel and pull things to him. He often used different hand gestures so you can be creative with them.
Quote
"Sometimes you must hurt in order to know, fall in order to grow, lose in order to gain because life's greatest lessons are learned through pain."
Konan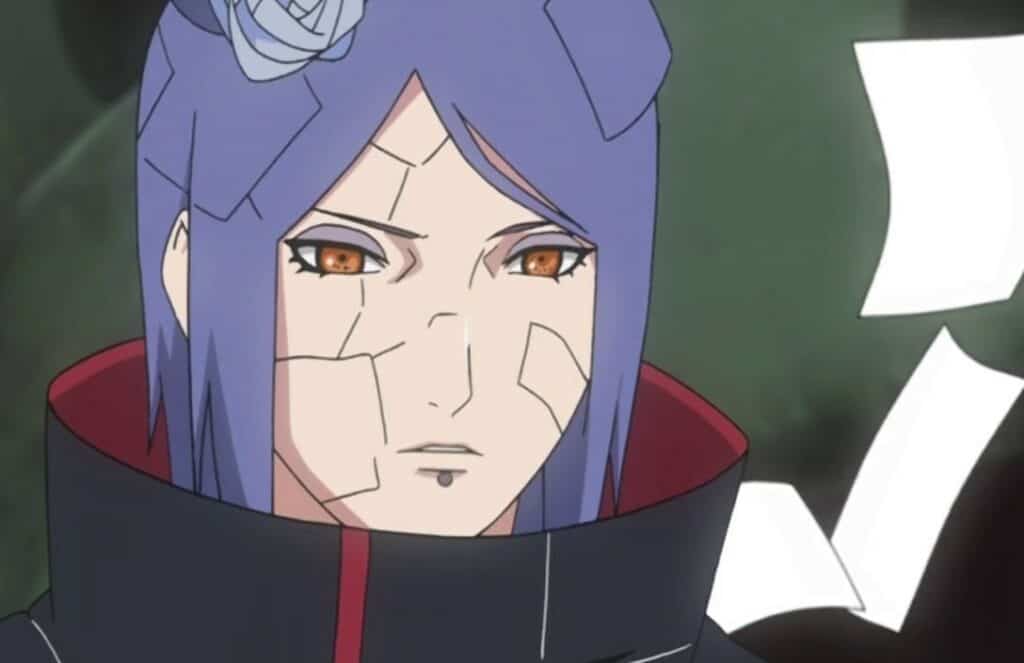 Like Yahiko, Konan was also a Shinobi of Amegakure who was trained by the legendary Sanin Jiraiya, she lost her family during the 3rd great ninja war, the constant battle took place in the hidden rain village that cause many families to lose their loved ones, She was also the part of the upper management in Akatsuki, giving out orders and strategy on how to capture the tailed beasts. After Yahiko passed away, Nagato and Konan ran the Akatsuki from the shadows, their goal was to capture all the tailed beasts to cast a Genjutsu on the entire world.
Konan even as a child was a gentle soul, she never wanted to hurt anyone or do anything to harm anyone else, deep down inside her heart, she was never the one who accepted this plan but she didn't talk against it because she felt responsible for the death of Yahiko, all she wanted to do was create a better world even if it was just an illusion.
Costume
Hair
Konan has neck long straight lavender-colored hair with a bun, her hair split around her forehead, framing her face with hair fringes in the middle leaning towards the left side, she also has a lavender-colored origami flower folded onto her hair.
You can use a lavender hair dye to achieve a similar hair color and for the hairstyle, you can use hair products to get silkier and straighter hair. You can watch various videos on the internet on "How to fold an Origami lotus flower" with lavender paper.
You can purchase Konan's wig if u don't want to dye your hair, and skip this step.
Eyes
Konan has amber-colored eyes, so a pair of simple amber contacts will really set apart your cosplay from the rest.
Availability: You can purchase the amber contacts from Amazon online or from any popular cosplay shop online.
Accessories
Konan is a paper expert, she can use paper and give it any form or make any kind of weapon with it. On occasion, she gave Naruto a flower bouquet and parted ways with him, many cosplayers have used it in their cosplay.
Makeup
One of her noticeable techniques is her substitution Jutsu where she uses a paper replica of her body, many cosplayers have done this and It only looks more and more amazing with each one.
Quote
"This Time… I Hope For You These Will Be Flowers Of Hope That Never Die."
Deidara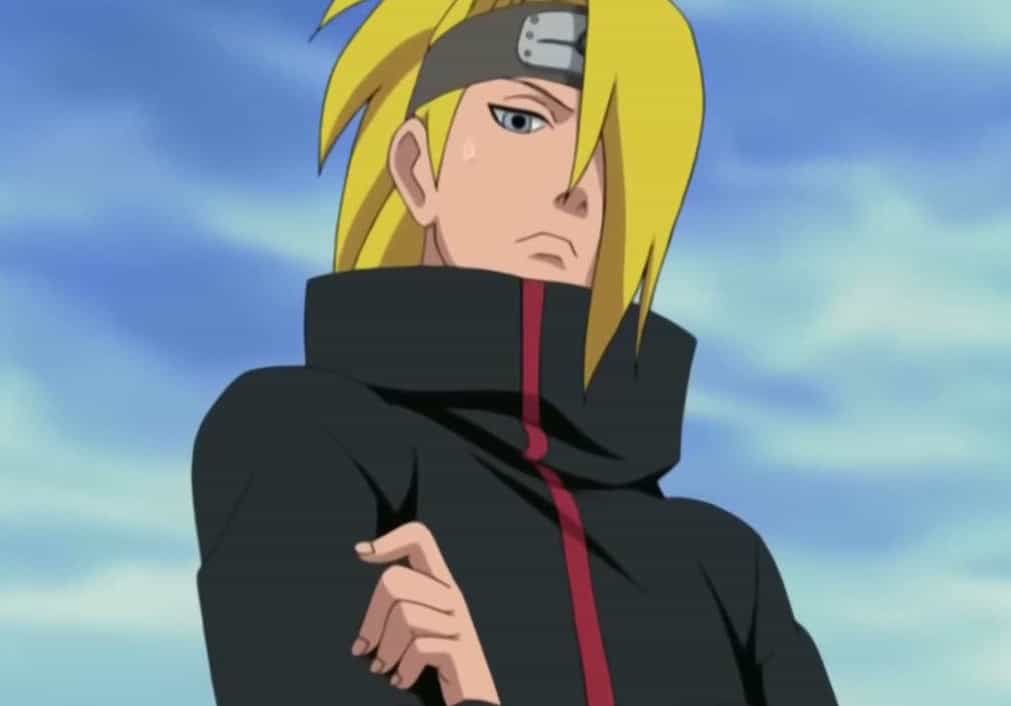 Now onto the most favorite Akatsuki member of all time, Deidara is an artist and his motto is True art is an explosion, literally an explosion, he can create art that will explode upon impact with any or every being, he can create various different things and control them however he desires. He wasn't very happy about joining the Akatsuki, in-fact he tried to fight them back and refused because it would interfere with his art, but he joined the Akatsuki after being defeated in a fair fight against Itachi Uchiha.
Deidara is always shown to be calm and relaxed, he doesn't take things very seriously unlike his partner Sasori who always seems like he has a stick up his bum, it doesn't even faze him when he is being blamed by his partner over a mistake, he always just smiles and laughs it off. Despite seeming to relax and be laid back, Deidara has a strong ego and doesn't take it lightly when someone challenges his authority, he goes all out to destroy his opponent no matter what.
Costume
Hair
Deidara has long, straight blonde hair, styled in a high ponytail and the rest of his hair hanging down, most of it on his back and some of it covering his left side (partially covering his face).
I can figure that not many male fans have long blonde hair, so it only makes sense to purchase Deidara's wig and skip over this part, however, if you do have long hair all you need is a blonde hair dye, and then u can style the hair.
Availability: you can purchase Deidara's wig from Amazon or from any popular cosplay store online.
Eyes
Deidara has blue eyes, so a pair of grayish blue contacts will really do the trick in making your cosplay come to life.
Accessories
Origami Creatures or Clay Sculptures, because of his ability to create art and he can explode it at will. You can use white clay to create a bird or any type of animal, white paper is a great alternative to that.
Pose
Do I even need to say something? Deidara is a psychotic young fellow who leaves no changes to stand out from the rest, you can be as crazy as you with him, look smug do a crazy pose nobody else can.
Quote
"True Art is an Explosion!"
Sasori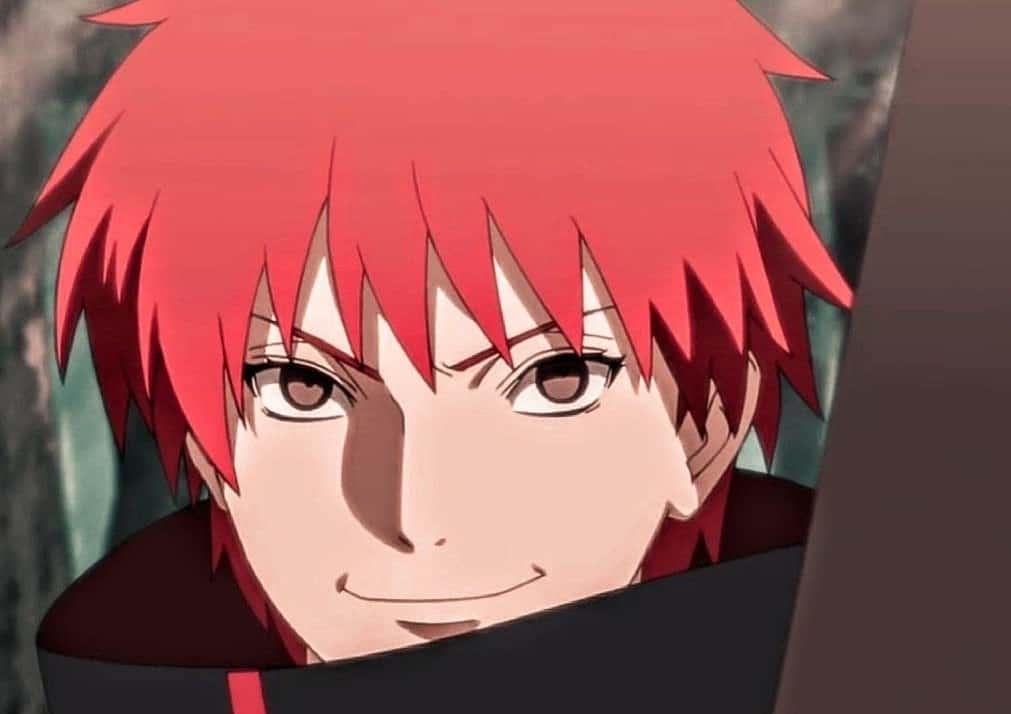 Sasori is one of the most powerful Akatsuki members, he was formerly known as Sasori of the Red Sand. He was a very strong shinobi who single-handedly with little effort defeated the third Kazekaga and later used him as a puppet against his enemies, he was a former member of the Sanagakure's puppet brigade with, he was known as the greatest puppet master who was being looked upon with great respect by Kankuro and many others. He was recruited in the Akatsuki by Konan who defeated him in a fair battle.
Sasori doesn't seem to enjoy being around others, he was first teamed up with Orochimaru whose only goal was to spy on the Akatsuki's goals, he was later partnered with Deidara who was not a fun partner with being either, he was the complete opposite of Sasori, always loud and obnoxious, Sasori would always scold him for messing up the missions with his stupid antics, Despite their difference, Deidara always respected Sasori's beliefs on art however Sasori never once respected Deidara.
Costume
Hair
Sasori has very mousy red hair styled very roughly, he was often seen in a very rough hairstyle almost like a bedhead. You can achieve easily achieve the hair color by using dark red hair dye and just rustle your hair with your hands to get a similar hairstyle. However, if you have rough or curly hair you can use a hair product to make your hair not stick up.
Availability: You can easily purchase a synthetic Sasori cosplay wig from Amazon.
Eyes
Sasori has grayish-brown eyes often seeming dark brown, a simple pair of dark brown or amber contacts will really make your cosplay look amazing.
Availability: You can purchase these contacts from Amazon or from any popular optical center.
Accessories
There is really no way that you can go overboard with this one, there have been so many cosplayers who used actually human-like puppets for this cosplay, and while most cosplayers just stick with only using the blue strings you can choose whatever you want for your cosplay.
Pose & Facial Expression
Sasori was a puppet himself and many cosplayers have kept that realism even in their cosplays, Sasori never showed any significant facial expressions he was always seeming emotionless.
Quote
"Even Connect By Blood Ties As We Are, I Won't Feel A Thing If Grandma Chiyo Dies Here. My Heart Is Just Like This Body. She's Just Another One Of Them. It's That Simple."
Itachi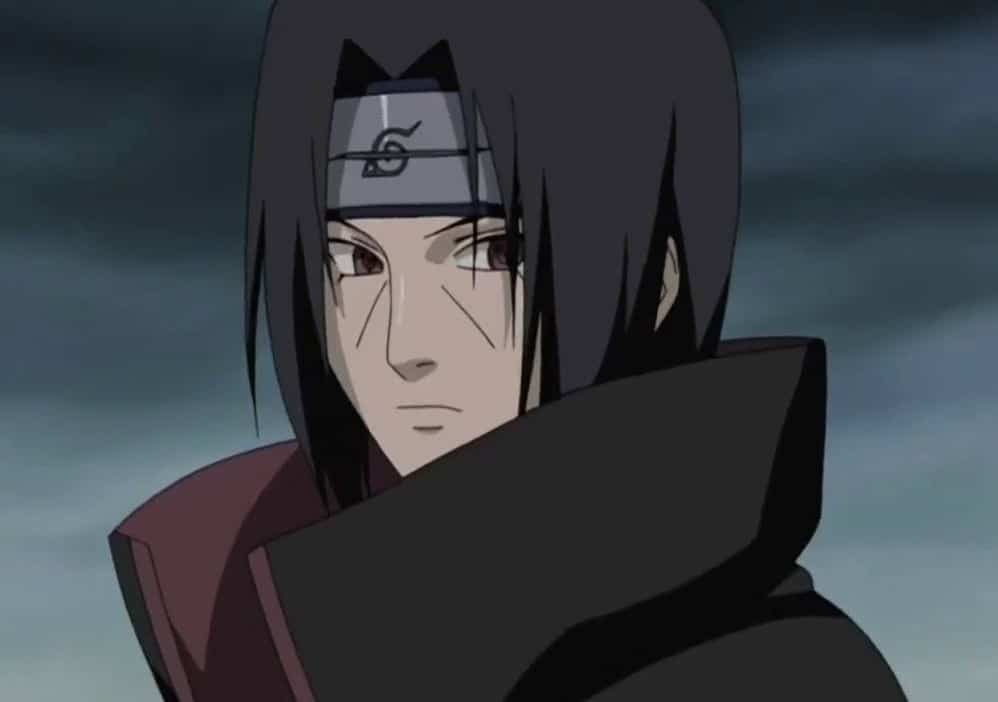 Now for the most popular character in all of Naruto franchise, Itachi Uchiha was not just the strongest Uchiha, he was also the kindest brother and most important a realist through and through, he knew from a long time ago that the Uchiha clan was planning a coup against the leaf village their hatred grew more and more every day, the leaf village was afraid of the Uchiha clan and never saw them eye to eye, Uchiha police task force was placed on the outskirts of the village as to keep them far away from the village as possible.
In the early stages of the show, Itachi was shown to be very strong and powerful, able to take on a dozen hidden leaf Jonin all by himself without a sweat, his physical and visual far exceeded that of any average shinobi. Itachi always cared for his little brother Sasuke, he made a promise to his father Fugaku that he would always take care of his brother no matter, Itachi wanted Sasuke to grow up hating him and be the force that pushes him to be strong.
Continue reading our full guide on how to cosplay as Itachi.
Costume
Hair
Itachi has jet black hair, styled in a loose ponytail in the back and parted ways bang on the front, framing his face in hair that extended around his chin. You can easily achieve a similar hairstyle simply by using some hair products to make your hair silky smooth and separate them from the middle.
If you have shorter hair, I would recommend that you use a shoulder long black hair wig so you can style your hair accordingly.
Eyes
Just like Sasuke Uchiha, Itachi has dark black eyes with no distinctive features. However, the Uchiha has another visual power known as the Sharingan that lies dormant until an extreme emotional condition strikes which release a special kind of chakra.
You should purchase a pair of Sharingan contacts to bring life to your cosplay and set yourself apart from the rest of the cosplayers.
Availability: You can easily purchase these contacts from Amazon or from another popular cosplay shop online.
Accessories
Red Akatsuki Ring: all members of the Akatsuki were given a unique numbered ring that belonged to them, Itachi was given a red ring.
As a member of the Akatsuki, Itachi never abandoned his heritage to the hidden leaf village, he wore the hidden leaf headband with a scratch line on it which represents that they have rescinded their allegiance to the village.
Availability: You can easily purchase the hidden leaf headband from Amazon or any cosplay website online, you can purchase a scratched headband or purchase a non-scratched one to symbolize that he was still a lead shinobi until the end.
Pose
Itachi was known to always use his index and middle finger to tap Sasuke's forehead, and hence Sasuke adopted this to use on Sakura and his daughter Sarada.
While being in the Akatsuki Itachi would always hang his one arm out from the middle of his cloak.
Quote
"I Am Always Going To Be There For You, Even If It Is Only As An Obstacle For You To Overcome. That… Is What Big Brothers Are For."
Kisame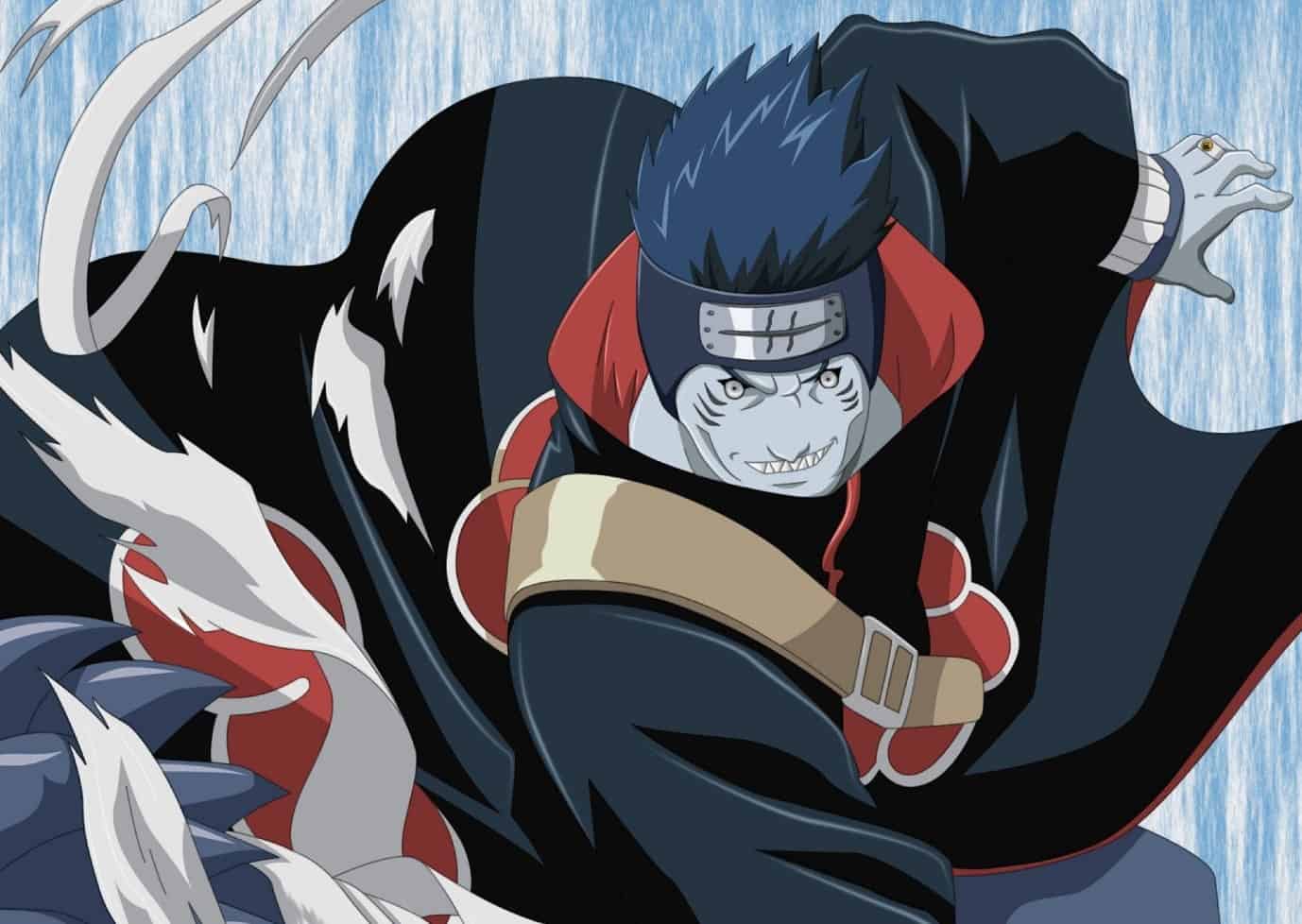 I don't think anyone of us ever hated Kisame, even though he was feared by nations as the monster of the hidden mist, we never saw him more than an adorable fish who was always hanging with Itachi on their adventures, Kisame was initially a shinobi of Kirigakure's Hoshigaki and one of the 7 greatest ninja swordsmen along with Zabuza and Suigetsu, Kisame killed his superior Fuguki who was a traitor to the nation, he kept the legendary sword Samehada for himself and became one of the 7 legendary swordsmen.
Kisame soon came to realize that the world they lived in was full of lies and deception, he began questioning his loyalty to his village, he soon gets approached by a mysterious figure claiming to be the legendary Madara Uchiha who convinced him to join the Akatsuki and help us make this world a better place, Kisame joined the Akatsuki and was partnered up with Itachi Uchiha and I gotta say, they both made the perfect duo in Naruto, Kisame was the funny one and Itachi the tactical strategist.
Costume
Hair
Kisame has a dark blue hairstyle like a shark's fin, spiked up in the middle, you can use dark blue hair dye for similar hair color and use some hair product to make your hair stick upwards.
Alternatively, you can purchase Kisame's wig from Amazon and skip over this part.
Eyes
Kisame has white featureless eyes with 3 lines marking beneath his eyes much similar to a shark's gill opening. You can purchase white contacts and use a pencil to draw those lines beneath his eyes.
Accessories
Samehada: Kisame always brought his giant sword wherever he went, Samehada is capable of absorbing chakra from the other chakra users, Samehada only grows bigger in scales and develops a shark-like mouth on the end of it.
Pose
The only pose Kisame is cosplayed is him holding his huge sword Samehada. Sometimes he rests the sword on his shoulder and sometimes just leans it against the floor because of its huge size.
Quote
"I Knew From The First Time I Had To Kill My Comrades… Kill A Mist Ninja As A Mist Ninja. What Does That Make Me? Am I A Friend Or Foe? I'm Well Aware That My Entire Life Has Been One Giant Lie."
Tobi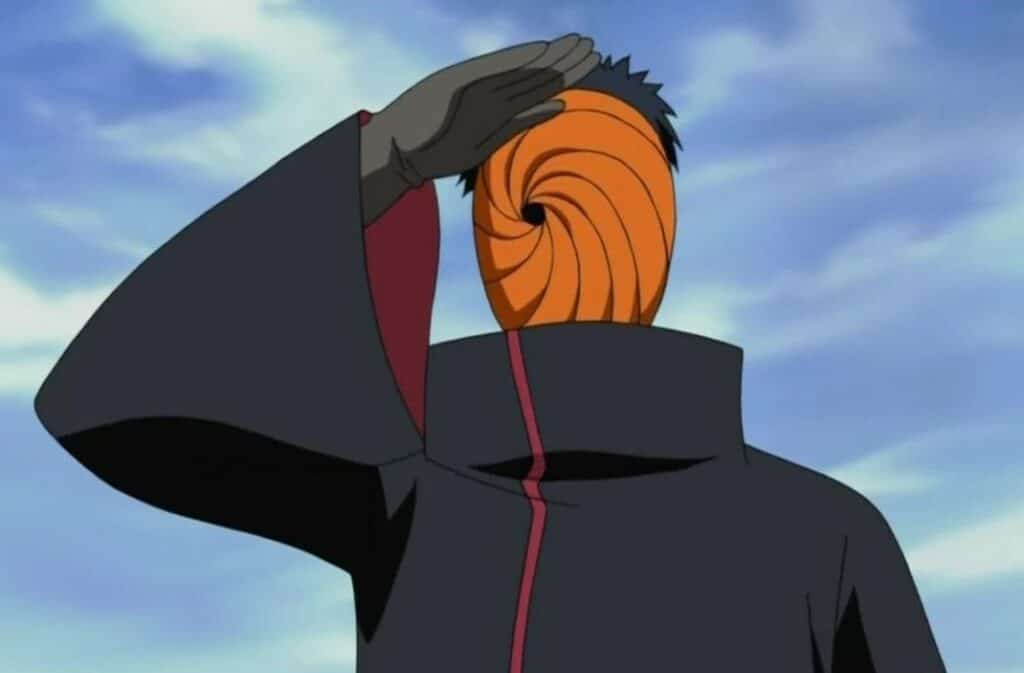 Now for the most mysterious character of all time is Tobi who portrayed himself as the legendary Madara Uchiha, and was the mastermind behind all of the Akatsuki, he came in contact with the three orphans Yahiko, Nagato, and Konan, and convinced them to form the Akatsuki to bring about peace and justice in this shinobi world. Tobi would often act childish around the other members often showing himself as a joker to keep a close eye on their progress. Tobi was initially recruited by Madara himself to create a new world.
Obito Uchiha was someone just like Naruto who had a similar dream of becoming the Hokage just like him, he was a hard worker who was always outshined by Kakashi, but still considered him a friend more than anything. He always prioritized saving his friends more than completing the mission which was directly opposite to how Kakashi thought, and in the end, he died protecting his friend or that's what everyone thought but in truth, he was saved by Madara and continued to work for him to bring his vision to life.
Costume
Hair
Tobi has short black hair, not styled in a particular way. You don't need to do anything about his hairstyle, it's basically just a bedhead though you can try running a comb through it before taking pictures. Tobi always hid his face behind the mask, covering most of his face including his hair.
Eyes
Tobi or Obito Uchiha who has a Sharingan on his right eye and the Rinnegan on his left eye, this combination made his visual prowess the strongest out of every shinobi.
You need to get 2 pairs of contacts, one of the Sharingan and the other Rinnegan.
Accessories
Gunbai: a military weapon which is used by a high-ranking samurai officer in Japan to communicate with their troops, Obito uses the Gunbai to generate wind and reflect attacks.
Quote
"The Moment People Come To Know Love, They Run The Risk Of Carrying Hate."
Hidan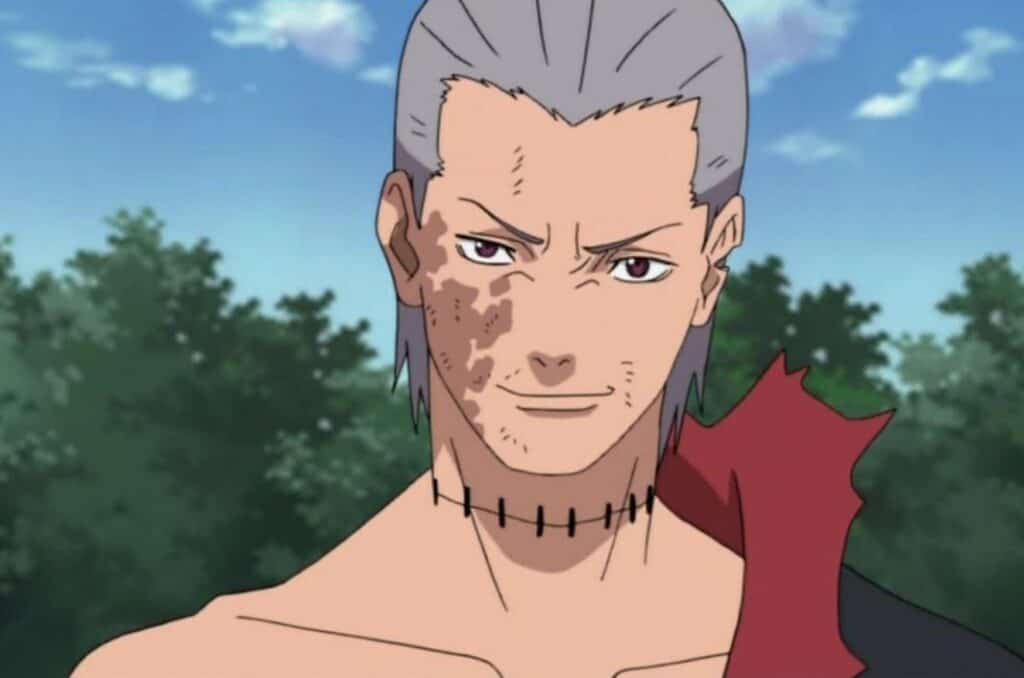 Now comes the scary-looking crazy guys, Hidan is a follower of the Lord Jashin who demands human sacrifice and Hidan is the only known follower of this mysterious deity, who is completely immortal and can not die. He was popular for wreaking havoc in a nearby village, killing all the locals and offering them up as sacrifices to his lord Jashin, after meeting the Akatsuki the members he wasn't too fond of joining their little group, he considered the act of protecting this world to be rather boring, he finally joined the Akatsuki on the condition that he will be allowed to kill whoever he wanted as a sacrifice.
Hidan is a very disrespectful and arrogant character not giving anyone any respect regardless of their status, he doesn't care about the hierarchy the Akatsuki had reformed. He openly admitted that he would kill each and every one of them and offer them up as sacrifices to his god, he was never hesitant when it came to killing innocent people, he considered this a religious calling and took extreme pleasure in killing his victims.
Costume
Hair
Hidan has gray hair, style in a slick back hairstyle, you can use a gray hair dye for the color and hair gel to make your hair silky and straight. Alternatively, you can purchase a simple gray hair wig and do the hairstyle yourself or specifically Hidan's wig if that you don't want to use a hair dye.
Availability: Gray long hair wigs are available to purchase on Amazon.
Eyes
Hidan has distinctive purple eyes, often seeming light brown in different shades of light. You can purchase purple contacts if you want to go the extra mile for your cosplay.
Accessories
Hidan carried a red scythe with three blades, and a rope at the end of it and you better believe that your Hidan cosplay will be incomplete without his weapon prop. You can purchase the pre-made scythe online from any popular cosplay store but if you want to go the DIY route, I will recommend creating the out of Styrofoam and using color over it.
Quote
"Now! Let's savor the utmost of suffering together!"
Kakuzu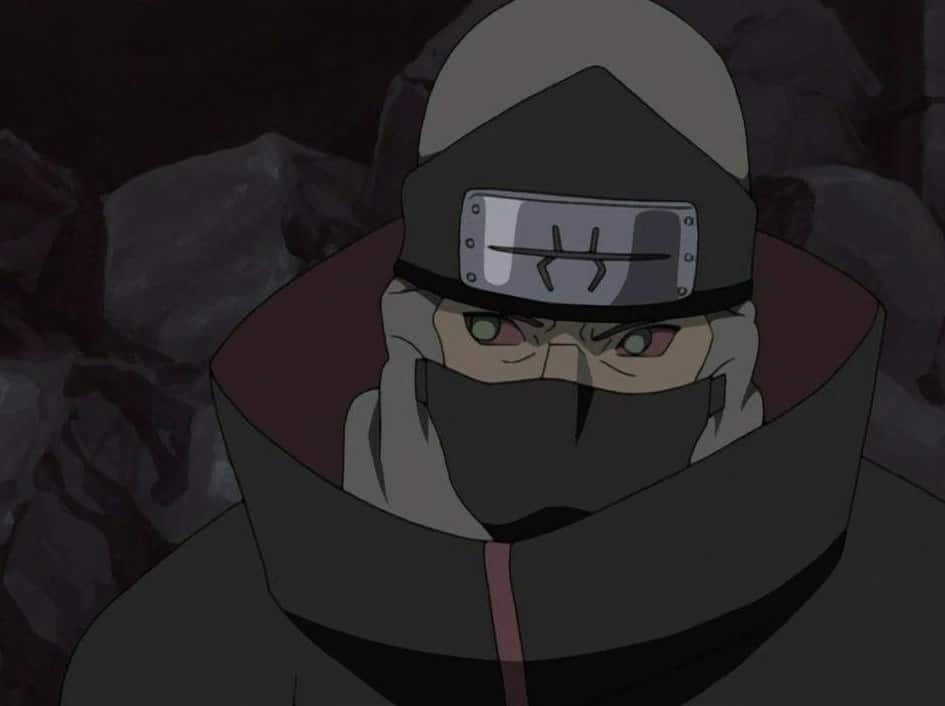 Kakuzu was a mercenary through and through even while being in the Akatsuki, he was only after money, only taking jobs that paid very high, he was also a very powerful member of the Akatsuki and a very troublesome partner who preferred to work alone because he would end up killing every partner he had until he was teamed up with Hidan who he could never kill, and just like Hidan, Kakuzu was also sought to be somewhat immortal because of his multiple hearts.
Hidan was shown to be not very friendly and not get along with, the only thing he did care about was the bounty that every mission had to offer, he would go all the way to complete the missions as described to get his reward. He was referred to as the treasurer for the Akatsuki, out of all the teams in the Akatsuki Hidan and Kakuzu had the most animosity toward one another and neither of them saw eye-to-eye.
Costume
Hair
Kakuzu has long black hair which he always covered beneath his sweatband and a black-colored mask that covered his forehead and the lower part of his face.
Eyes
His eyes are colored green with no defining features such as pupils inside red sclerae.
Availability: you can purchase the red sclerae contacts from Amazon or any popular contacts shop as part of the Halloween costume.
Accessories
Kakuzu was the treasurer of the Akatsuki, he was often seen carrying a briefcase full of money after completing his missions, you could use that for your cosplays.
Quote
"It's only fitting that I take your heart to replace the one you've destroyed!"
Zetsu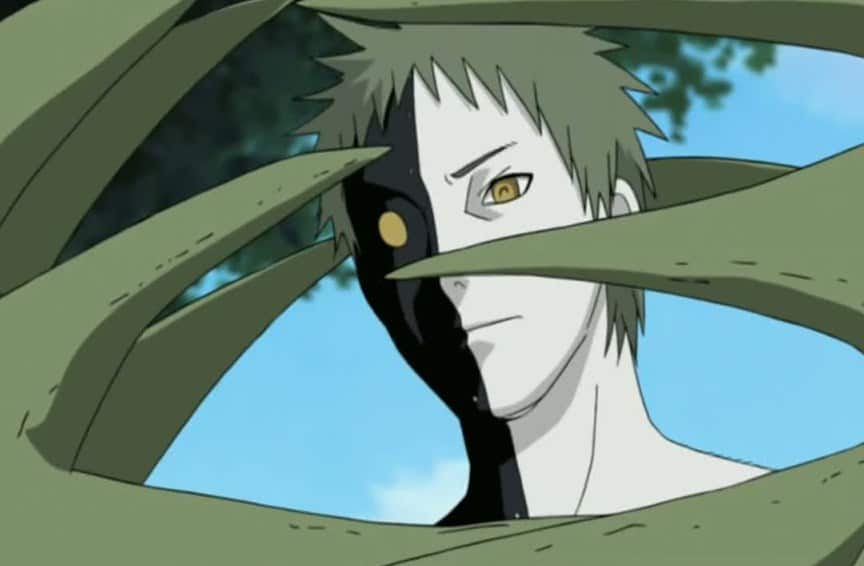 The origins of Zetsu's goes as back as the first time charka even came to be on this planet, Zetusu's were originally made to be the army for Kaguya to defeat the Otsutsuki members who would come to earth in order to take her chakra, Kaguya used the Tree of Life to create his army and use it as an infinite source of chakra, the white Zetsu was the very first victims of Kaguya's Infinite Tsukuyomi while the black Zetsu was the manifestation of Kaguya Otsutsuki will, forever scheming in the shadows to bring her back to life.
Every white Zetsu had a different personality, with their own will. Most of them were playful and chirpy while some were extremely intelligent and daunting. When Obito was crushed under a rock and half of his body was crushed by the force he was unable to move for months, he would often use a Zetsu's body to enhance his physical prowess and ability. White Zetsu's were infused with Hashirama's cell to keep him alive.
Costume
Hair
Zetsu has short green hair, styled in no particular fashion. You could use a grass-green hair dye to match the hair tone and that's just about it for the hair.
Eyes
Something very unique to Zetsu was his yellow eyes, on his right black side his eyes were entirely yellow with little defining features to them, and on the left white side, he had yellow eyes with a white sclera. So a pair of simple yellow contacts will make your cosplay look amazing.
Accessories
He has venus fly trap-like extensions emerging from his body that covers most of his upper body, he is able to open and close it at will. You can create these by using Styrofoam and applying some green color to it
Quote
"A weapon's strength or weakness is dependent on the user's ability to use it. An expert with a pebble can still beat a novice with a shuriken."
Frequently Asked Questions
Question: Are the Akatsuki evil?
Answer: One can argue that Akatsuki is an evil organization because they are doing the dirty work for many different nations, no one likes to get their hands dirty that's why the jobs come their way and they don't care what it is, they will kill anyone for the right amount, this surely makes them seem evil doesn't it?
But what about their motive? What is their ultimate goal? They are doing this only to make the world a better place for everyone, to bring about peace and justice. They are working as the vigilante, sure they are killing innocent people and hunting down the tailed beast users but it is only so they can use their powers to cast the Infinite Tsukuyomi upon the entire world.
Question: Who is the weakest member of the Akatsuki?
Answer: Zetsu with no doubt is the weakest member of the Akatsuki, he was always only good for infiltration missions to spy on the enemies and share information with other members of the Akatsuki, he was never seen in any major fights to show his capabilities, all we know about him right now is that he possesses amazing superhuman strength.
Question: Who is the main Akatsuki?
Answer: There have been many members in the Akatsuki however the official Akatsuki group was of 10 members all of whom are listed in this article, Yahiko was the one who initially created the Akatsuki in order to protect his village but after he died, Tobi controlled the Akatsuki from the shadows and asked Nagato to control Nagato's body with his Rinnegan.
My Thoughts on Akatsuki Cosplay Costume Ideas and Outfits
All members of the Akatsuki are unique in their way, with different personalities and Ideals most of those characters never even saw eye to eye, some of them are hilariously funny and some of them are either scary or always in a serious mood, their unique quirks and traits give you the freedom to experiment with these characters and in your own make a better version of it.
One of the few things you need to work on is the mannerism of these characters, their hand gestures, their specific dialogues, the way they speak, or how they pose. All of these things combined will make your cosplay better than the rest, but most importantly of all is that you know how to have it because that's what this is all about, and I can not stress this enough, posing is one of the most important parts of it, you can later edit your photos to bring in some more details.