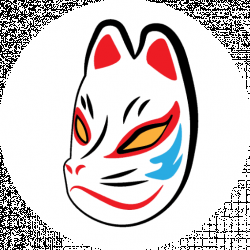 Latest posts by Core Cosplay Team
(see all)
My Hero Academia is has become of the most successful and popular shonen anime/manga of all time and it will continue to grow in popularity, the story of young teenagers who overcome any challenges which may come their way to achieve their dream of becoming a hero, and you just can't help but get excited watching it
The incredible superhero manga series written and illustrated by Kōhei Horikoshi, the premise of the show is not much different than your standard shonen anime where kids with special power fight against evil and protect everyone. But there is so much that makes My Hero Academia the best modern shonen anime out there, the incredible animation, intense action-filled battles, and the amazing relatable cast which we all began to love.
The show mainly follows the story of our protagonist Izuku Midoriya but the anime community has taken quite a liking to Katsuki Bakugou for his hardworking and reckless behavior, Bakugou is incredibly outspoken and always says what's on this mind without caring about what others think, many people love him for his honest nature the ability to control his emotions under pressure.
In the cosplay scene, fans love to cosplay as Bakugou and show off their inner boastful nature and only get praised for it. In every cosplay convention, you will see ten to twenty Bakugou Cosplayers rocking their outfits.
Katsuki Bakugou is your average high school teenager, a childhood friend of Izuku Midoriya, and the deuteragonist of the series My Hero Academia. He is quite boastful and confident in his abilities and skills, judging by his hero name: Great Explosion Murder God Dynamight, his dream is to become the number 1 hero, someone who's even better than All Might.
Bakugou is a confident, short-tempered, and aggressive person who doesn't show empathy to anyone and might come off downright villainous, he always says what's on his mind and doesn't care how it affects other people. With each passing season and so many story arcs, Bakugou has gone through quite a bit of character development and has gradually become less antagonistic but still kept some of his unpleasant traits.
Ever Since Bakugou was a little kid, he admired All Might and always wanted to be like him, all he ever wanted to do was to be acknowledged by the greatest hero. He trains hard, more than anyone in his class, his competitive nature is almost an inspiration for many of his classmates.

Quotes
"In the end, it doesn't matter what I have to do… I'll become a superhero that surpasses even you, All Might"
"I break and break myself even if it means twisting myself, I'll win the way I choose"
"If All You Ever Do Is Look Down On People, You Won't Be Able To Recognize Your Own Weaknesses."
"This man is the highest wall in the world.  The greatest hero! But I'll definitely surpass All Might and become the top hero!"
What I'll Cover In This Bakugou Cosplay Outfit Guide
High school Uniform
Gym Uniform
Hero Costume
Bakugou Medieval Costume
Villain Bakugou
High school Uniform
The standard U.A highschool uniform is quite a popular costume among the fans, Bakugou wore the U.A uniform after acing the entrance exam with the highest scores, though he wears the uniform without the customary red tie and wearing his collar shirt with the buttons undone looking like a thug displaying his disobedience.
The simple U.A school uniform has been an inspiration and a chance for them to show their love for this series, it gives them the feeling of being a part of U.A high school along with hundreds of other cosplayers. Though not being the obvious first choice for many cosplayers it is an excellent choice for you to jump into the world of cosplay.
In every cosplay convention, you will see at least ten to twenty cosplayers dressed up in the U.A high school uniform and taking pictures together. It's a perfect costume for beginner cosplayers.
What You'll Need
Chouyatou Men's Classic Coat | Amazon
Classic turn down lapel collar, front double breasted closure, long sleeve with three buttons. Side slant entry pockets and inner pockets, thicked checker quilted lining for warmth, solid color.
Buy at Amazon
We earn a commission if you make a purchase, at no additional cost to you.
08/03/2023 03:00 am GMT

Costume
One of the easier outfits to recreate is a simple high school uniform and I'm sure you're all familiar with it. All you need is a plain white shirt worn with top buttons undone, something you can find in your closet or buy one from a store, and a gray coat worn on the top.
For the bottom part, you need blueish-green pants worn loosely, looking saggy to his ankles even though he is wearing a belt and casual brown high school shoes.
Hair
Bakugou has short spiky-blonde hair and short spiky bangs over his eyebrows, the easiest way to achieve something similar would be to use bleach on your hair and let it rest for a few minutes then use the blonde hair color. You can use hair gel to make spiky hair like Bakugou.
You can always just Bakugou spiky hair wig if that is easier for you.
Accessories
Bakugou wears a standard Japanese-style gray school bag over his right shoulder, you can get something very similar to a duffel bag.
Gym Uniform
The first costume where we see Bakugou unleash his full power against Todoroki, destroying his mountain with his special move, Howitzer Impact which requires Bakugou to be in the air, spinning in a circular motion, taking in all the oxygen and using it to create a huge explosion when colliding with his target. Bakugou won the sports festival using this technique just like he said would during his first speech.
The U.A standard gym uniform is another popular costume for any fledgling cosplayer who wants to be a part of the amazing MHA community, and for a moment before the actual hero costumes were introduced, the gym uniform was a prime choice for cosplayers to take part in the cosplay.
What You'll Need
Blue half sleeve tracksuit top
Blue tracksuit pants
Black boots with orange soles
Costume
The  U.A gym uniform is a fairly easy costume to create, all you need are these few things: A blue half sleeve tracksuit top, forming the letters "U" around his neck and "A" on his belly.
For the lower half, he wears a blue tracksuit with a thick white line drawn from top to bottom and he wears his black high boots with orange soles.
Hair
Bakugou has short-spiky sandy blonde hair, he has shorter-cut spiky bangs around his eyebrows. You can easily attain a similar hairstyle by using a blonde hair dye and using a lot of hairsprays to make your hair stick out from various angles.
Hero Costume
Every hero is required to wear the special hero costumes when doing hero and also the students after gaining their provisional license to provide support for other heroes, every hero costume is designed in a way to compliment the hero's abilities and their style and Bakugou's official hero costume does all that, there is no denying that his costume defines him as a hero and his aggressive nature, and the community will agree there couldn't have been a better costume for Bakugou.
We officially get to his hero outfit in action during the Battle Trial Arc where teams are divided in two and each group acts as villains and the other as heroes, Bakugou and Iida went up against Izuku and Uraraka where Bakugou shows incredible control over his quirk and overwhelm Midoriya in every way possible.
What You'll Need
Sleeveless shirt
Black mask with orange outlines
knee guards
Costume
One of the more difficult hero costumes to recreate is Bakugou's hero outfit, here are the few things you need for the base: A black sleeveless shirt or a tank top with an orange "X" forming the neck and two black dots along the left line of his collar, a metallic neck brace around his neck with rectangular ends and a spiky black eye mask with an orange outline that goes around his head with spikes sticking out from each side.
For his lower half, you need black baggy pants hung loosely with an orange belt that has pouches his grenades and holds his pants with knee guards and his orange knee-high black boots with orange soles.
Accessories
Grenadier Bracer: Bakugou uses multiple battle equipment such as his Grenadier bracers which is an adjustment that stores the nitroglycerin from his sweat. When it's filled, Bakugou can pull the pin on his bracer and use it to create a huge blast, which was first shown in the Battle Trial arc where Bakugou almost decimated an entire floor of the building.
Improvised grenade: Just as the name suggests, Bakugou uses a smaller version of his grenadier bracers which he stores in his belt pockets, these grenades can also store his nitroglycerin sweat and can be used later.
Knee pads: Bakugou has very blunt metallic knee attachments, just like a regular knee pad but according to Bakugou, these are designed so he can kill with his knees.
Bakugou Medieval Costume
The Fantasy AU of My Hero Academia hit us in a really unexpected way, the initial depiction of the Fantasy Alternative Universe was shown during the outro song of 2nd season part 2 "Datte Atashi no Hero" where many fans first acquired the knowledge of its existence. And it seems there is an independent fandom for the fantasy medieval universe and everyone can agree that we want a movie or at least an OVA of this alternative universe.
This is just my hypothesis about Bakugou's character, he is a barbarian who lives in the mountains with his pet dragon and many other beasts who serve under him. One day he is approached by a few traveling companions who ask for his aid in defeating a great evil that wants to destroy the land.
There are many cosplayers who showcase the fantasy universe costumes like they're the real deal and outshine the other cosplayers, I myself am a huge fan of the fantasy costumes.
What You'll Need
Orange sleeves
Black elbow and shoulder brace
Red barbarian fur cape
3-piece medieval necklaces
Metallic knee pads
White fur boots
Costume
One of the most fun and exciting outfit to create is the fantasy AU costume, here are the few things that you need. Two orange sleeves for each arm outlined with a triangular pattern, a shoulder armor piece that connects with his elbow cover, and 3 various medieval necklaces of three orange and blue colors.
For the lower part, we need black jeans with a leather belt, metallic knee pads, and white fur boots.
Accessories
Bakugou has a cutlass sword with a golden handle and dragon marking all over the blade, you can easily make do with another type of sword, just need it to be a little wide.
Villain Bakugou
My Hero Academia Fandom is obsessed with creating alternate personalities of various characters especially portraying them as villains instead of heroes, Villain Bakugou is an example of that, it raised the question that "What if Bakugou was never saved by the heroes?" he would've joined the league eventually and became evil.
These self-created character personas are a big deal with many fandoms, people love to question different possibilities and fans go crazy over these, cosplayers love to dress up as Villain Bakugou, showcase their own creativity and skills as Villain Bakugou.
What You'll Need
Gioberti Mens Formal Suit Vest | Amazon
Your choice for all formal or informal special occasions: wedding party, groomsmen, graduation, prom, family pictures, office, school performances. Dress it up with your favorite dress shirt.
Buy at Amazon
We earn a commission if you make a purchase, at no additional cost to you.
08/03/2023 04:38 am GMT

Costume
The villain Bakugou costume would be fairly easy to recreate, his style is not much different than formal attire. It seems that villains love to look cool no matter what.
You need a decent red shirt with a black vest to wear on top, you can fold cuffs of your shirt to look even cooler, black leather gloves, some black pants, and decent black dress shoes to finish the classic villain Bakugou look.
Hair
Like I mentioned before, villains love to dress up pretty. Bakugou usually have spiky hairs which really stick out but villain Bakugou lets his hair down, but you can be creative with it and create your own style.
Makeup
The usual Bakugou doesn't wear makeup but villain Bakugou does, you can create some scars and bruises around his eyes to give him a little villainy look.
Frequently Asked Questions
Question: What is Bakugou's hero name?
Answer: Even after seeing the show 3 times and keeping up with the latest season and episodes I have a hard time remembering it, Bakugou's hero name Great Explosion Murder God Dynamight is not used very often and not even talked about throughout the show, and we can all see why is that.
Question: Why is Bakugou Always Angry?
Answer: Here's a fun fact for you, do you know that nitroglycerin can lower a person's heart rate dramatically? Bakugou constantly being angry is a way of dealing with his quirk, because if he's not stressed his heart rate would drop so fast that he would pass out from using quirk.
Question: Who is Bakugou in love with?
Answer: Something we all hate about the My Hero Academia Fandom is that they're toxic, they love to take straight characters and making them gay, and getting defensive when they are the ones who offend the other party. So to answer your question, No Bakugou has not shown love interest in any of the characters so far.
Final Conclusion to Bakugo's Cosplay
There are so many things to consider when cosplaying as Bakugou, these little improvements are sure to help you bring your cosplay to the next level.
Bakugou loves to boast, so it's important to take note of his mannerisms, or the easier would be to just pretend to be a jerk to everyone.
As for the pose, he loves to lift his right hand up when he's talking, almost like he's about to blow up something mid-sentence.
Bakugou is always looking smug in every situation, he's practically overflowing with confidence, you can definitely implement his smug look into your cosplay to look even cooler.