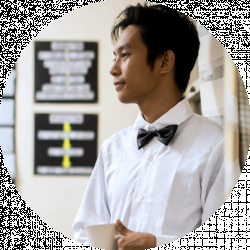 Latest posts by Arthur Monteclar
(see all)
If you ever grew up playing video games, you've probably played Splatoon. It is one of the most popular games created by Nintendo. It's even on the latest Nintendo Switch console, which means you can definitely relieve your childhood playing this nostalgic game!
However, if you're not familiar with this game, it is a third-person shooter game that features squid-like characters. The main goal is to splatter ink across the areas, making sure you have the most area covered. Characters can transform into squid and swim through the ink.
It also has both single-player and multiplayer modes, where you can fight an army of octopi or battle it out with your friends. Currently, Splatoon has different game installments. Splatoon, which can be exclusively played on Wii U, and Splatoon 2, which is available to play on Nintendo Switch. There are also plans to release Splatoon 3 next year. This is great news for everyone who loves the game.
But so much for that. You are probably here looking for ideas for your next cosplay or costume party! Of course, cosplaying your favorite Splatoon characters is a fun and interesting cosplay concept. In this Splatoon Cosplay Ideas guide, we discuss the all-time favorite and ever-popular Splatoon characters — inklings.
Inklings: Appearance, Skills, and More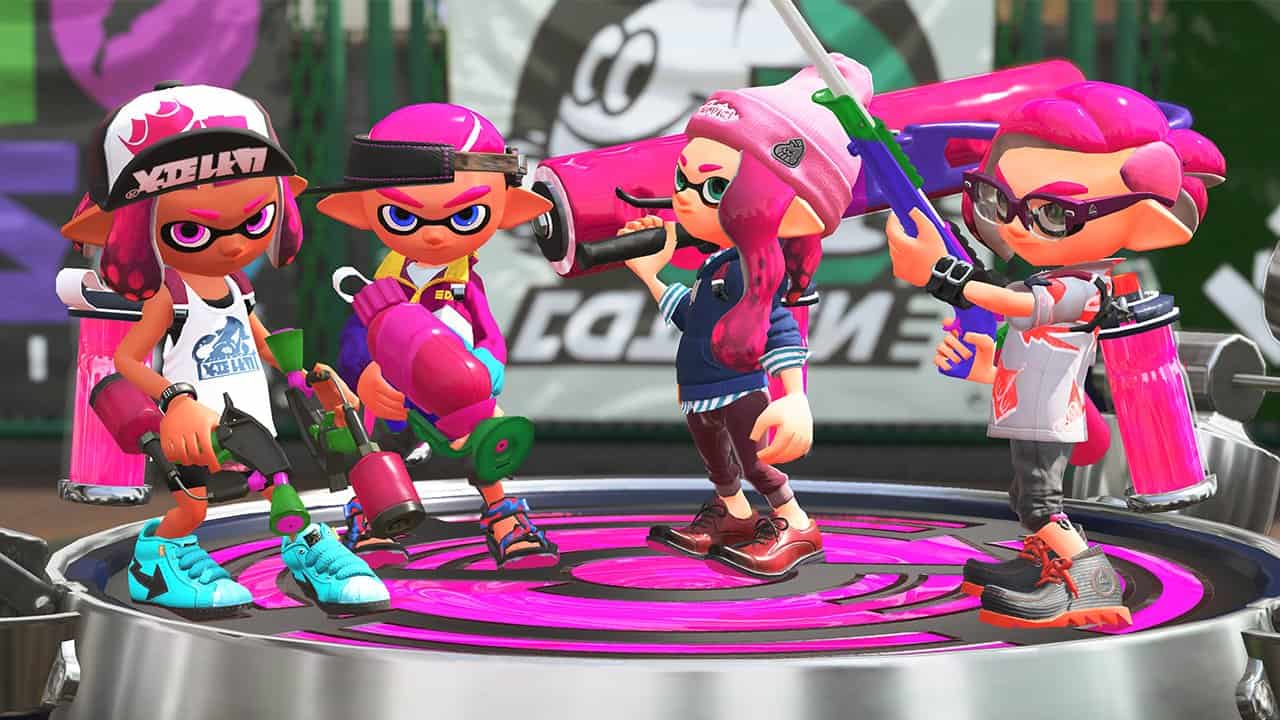 Appearance
We know you're probably too giddy with excitement about creating or wearing an Inkling costume. But before that, it is best you clearly understand the character you will be playing. After all, that's what cosplay is all about.
Inklings can take two forms: a humanoid and squid-form. The humanoid form highlights a black marking around their eyes. Among their most distinguishing features are their tentacle-like hair and sharp ears. They also display pointed teeth, just like a squid's beak.
In their squid-form, inklings take the color of their humanoid hair with two long clubbed tentacles, four shorter tentacles, and two large eyes with a distinguishing black marking around their eyes — just like their humanoid form.
Aside from their physical appearance, inklings are also boneless creatures with excellent eyesight. They are quite aggressive and usually talk in high-pitched gurgling and creature noises. You might notice that they come in bright and vibrant colors of orange, blue, green, lime green, purple, turquoise, yellow, and pink.
Character Customization
Like most video games, you can also customize Splatoon's playable characters. You can choose between the various colors and try on different clothes too. In fact, you can choose between a boy or a girl inkling. Suppose a player wants to play as an inkling girl. In that case, the character's humanoid form will have noticeably smaller and thinner eyebrows, straight-cut bangs, and colored tentacle-like hair.
On the other hand, an inkling boy will sport thicker and darker eyebrows. Their tentacle-like hair is also tied into a ponytail with a camouflage-print hair tie. In Splatoon 2, you can even customize your inklings hairstyles.
Skills
Generally, an inkling's color doesn't influence their skills or abilities. However, both of an inkling's forms (i.e., humanoid and squid form) have distinct abilities. In their humanoid form, inklings can splatter a special type of colored ink through different weapons, like the Splattershot. This ink can spread across the area except in green barrels, tarps, and glass.
In their squid form, Inklings can speedily swim and traverse on inked surfaces. They can also refill their ink reserves while submerged in ink. Inklings in their squid form will move slowly on inkless surfaces, even slower than a humanoid form.
What to Prep: Cosplaying as Inkling Boy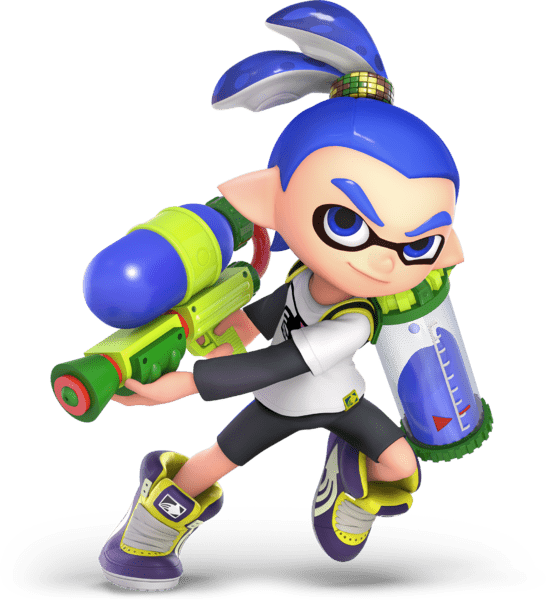 Cosplaying as an Inkling Boy is truly a great way to geek out about your love for Splatoon. Of course, dressing up as this character requires you to gather all the items for the most accurate costume! The good thing is we've got you covered.
Whether you hate tracking down costume items or simply got no time for extensive research, this guide will truly help you. We've collated all the costume pieces you'll need to look like the Inkling Boy. Whenever you wear a costume this close, you'll surely convince everyone that you're from Inkopolis. Here's what you'll need:
For the Top
Of course, one of the most evident clothing pieces you will need is a black cotton long-sleeve shirt. Whatever your chosen color would be, you'll be needing this piece. It's easy to find. And if you already have one in your closet, you can even wear it to achieve a layered look.
The Inkling Squid Splatoon Shirt is the most distinguishing clothing piece of this character. Depending on your character's color, you can go and pick various colors for your Splatoon shirt. However, the most common pair would be the black long-sleeve plus a white or grey shirt.
If you want to go and create your custom shirt, you can always have a go at it! But we think that for only $25, this shirt does the trick!
For the Bottoms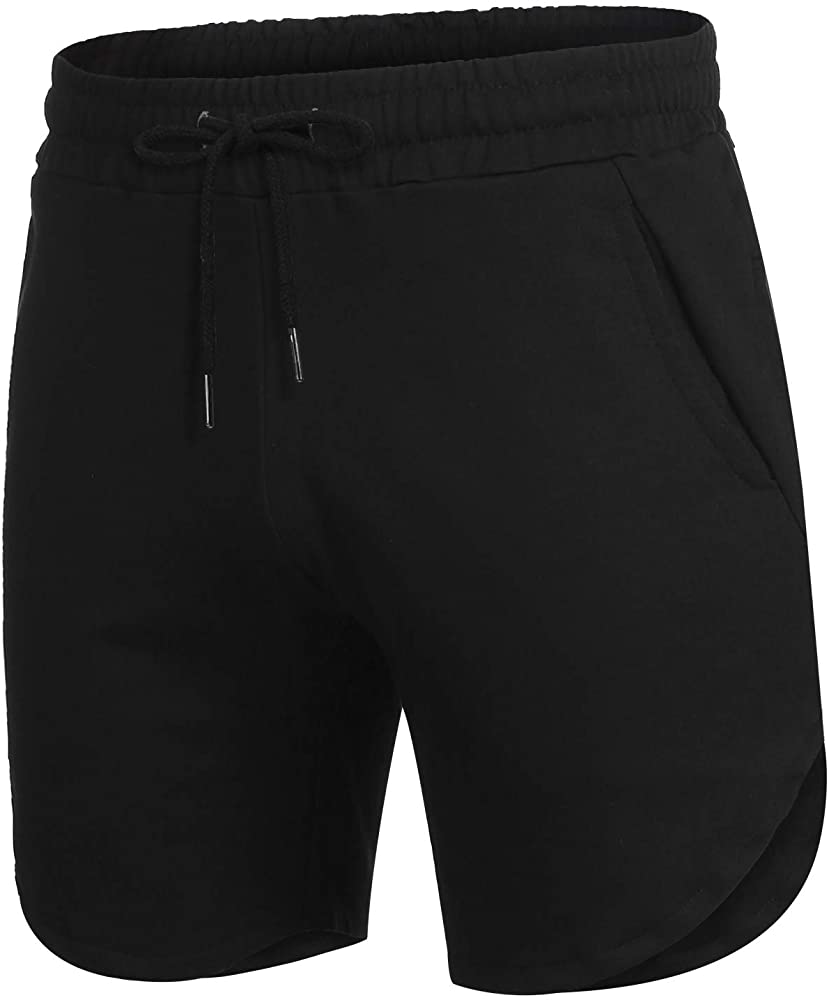 Again, another easy item to find! Like the long-sleeves, you probably have one in your closet. So, make use of what you already have. But if you do not have one, we found this pair of shorts for less than $20. Its extremely comfortable cotton fabric allows you to move and leap freely like a true-blue Inkling.
For the Accessories
The Inkling Boy's accessories are among the more difficult items to find. They're also a lot more specialized for the character, so you might not have one in your closet — which only leaves you to two things: first would be starting a DIY project to prep everything, and second, would be buying everything.
In this section of the guide, we will help you with your DIY project by sharing our ideas on how to get started. Ultimately, we will also link some alternatives when you find yourself pressed for time to do them.
Black Eye Mask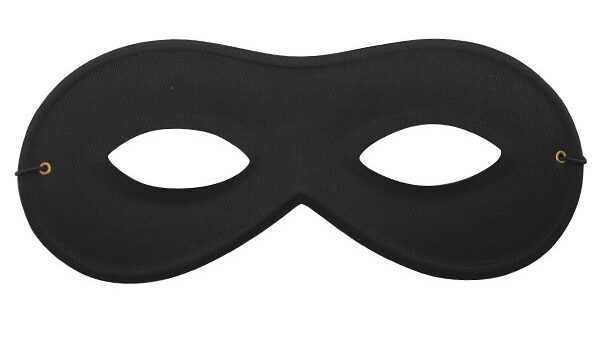 For the black eye mask, you need to find a comfortable material before you start your project. A black foam board layered with a soft cloth should be an ideal material. You can trace the shape of the mask into your black foam board and cut it accurately. If you want to avoid the hassle of making your own mask, you can buy one here for less than ten bucks.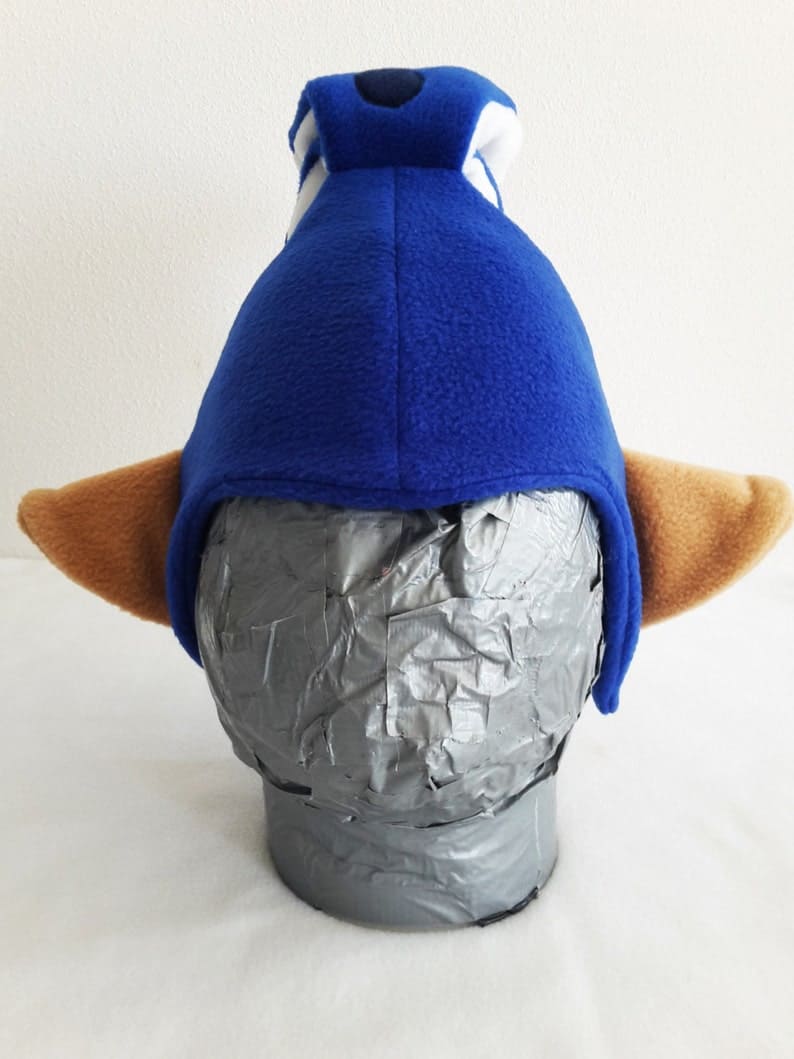 An inkling's hair is probably one of its most distinctive parts. It might be quite difficult to recreate their hair by just simply using a blue (or your character's desired) hair dye. That's why you need to buy an Inkling boy beanie. It is the best way to cosplay this character accurately.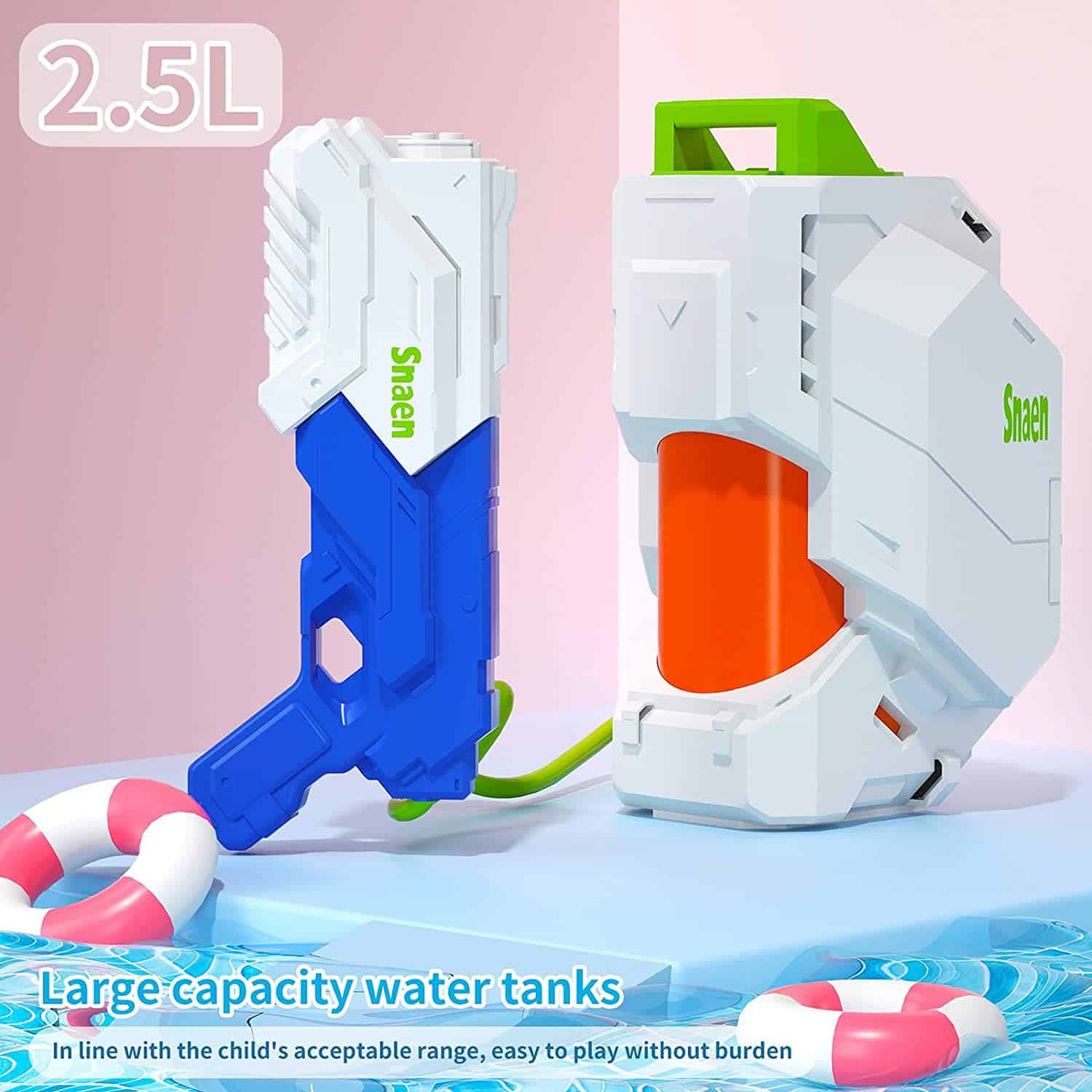 Aside from the vibrant hair color of an Inkling Boy, its weapon, called the Splattershot, is also an eye-catching piece. You might think that this is quite hard to find, but it isn't. You can buy the super soaker gun or even any water gun available in the market.
After that, you can have it painted according to the right color scheme for the Splattershot, and you're good to go!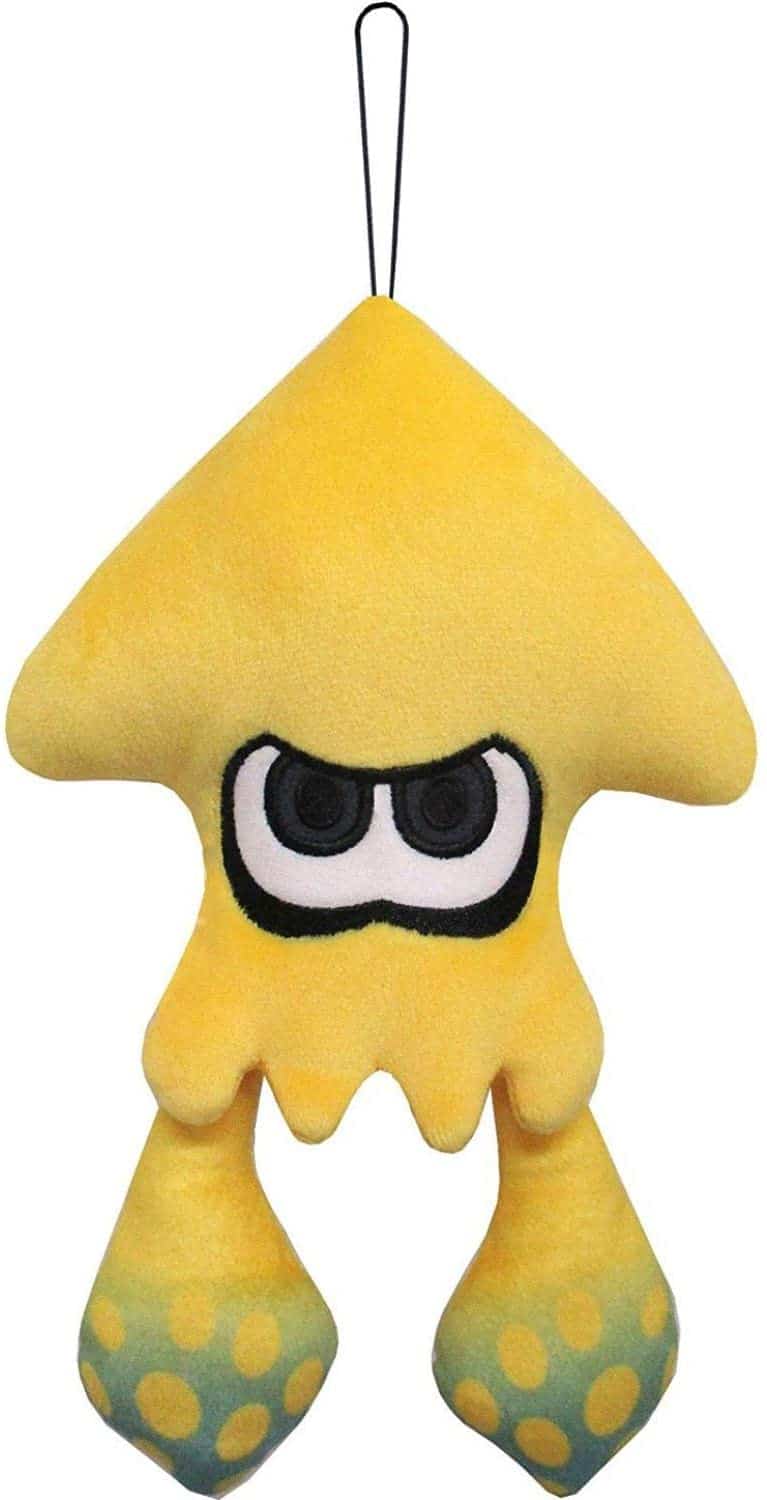 Of course, you should never forget your character's alter ego. You can easily find a Splatoon Squid Plushie online. The prices for this item range from ten to 20 bucks.
You can even scout for dupes and get them at a relatively more affordable price. Just make sure that the color of your squid plushie matches your humanoid form — in this case, a blue squid plushie.
For the Shoes
High-cut Shoes with Blue and Yellow Colorways
Are you also a sneakerhead? If you do, maybe it is time to add another piece to your collection. Cosplaying Inkling Boy does require a nice pair of high-cut shoes with blue and yellow colorways. You can choose between Air Jordans, Reeboks, or even Adidas.
However, if you don't want to buy any expensive shoes for this cosplay, you can also start a DIY project. You can use your old and unused shoes and paint them according to an Inkling Boy's shoe colorways.
What to Prep: Cosplaying as Inkling Girl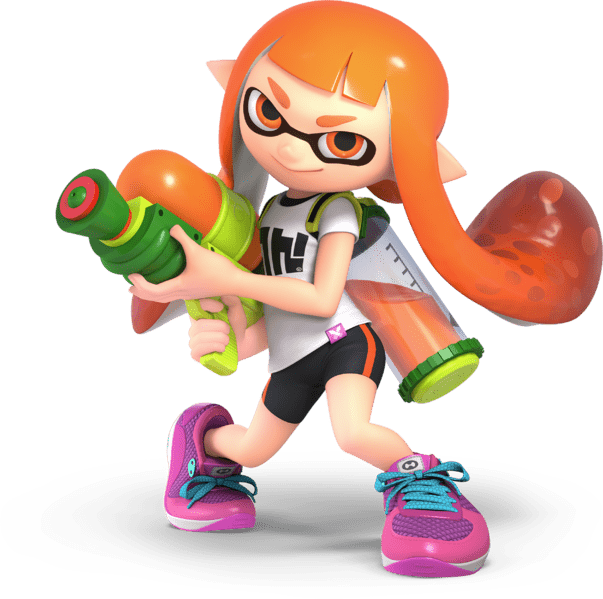 Since you can play either as an Inkling Boy or Girl in Splatoon, we've also made a guide for an Inkling Girl cosplay. Dressing up as an Inkling Girl is quite similar to the Inkling Boy.
If you find it hard to look for all these clothing items and accessories, don't worry. In this section, we will list down all the things you need and where you can find them. Here's what you'll need:
For the Top
Unlike the Inkling Boy, you won't need to layer a black long sleeve shirt under a Splatoon tee. You simply need a white printed tee with the Splatoon typeface. We've found one on Amazon UK for only £9.99 – £14.99.
Finding this tee might be difficult (depending on where you reside), so you can have the shirt design printed on any white t-shirt. Since an Inkling girl's outfit can be customizable, there are also other tops to choose from. However, we think that this white tee with the printed design is one that many Splatoon fans will quickly recognize.
For the Bottoms
This is an easy item that might already be in your closet. Similar to the Inkling Boy, and Inkling Girl wears a black yet tight and skimpy pair of shorts. If you do have black biker shorts, you can repurpose that for this cosplay.
But if you don't have one, this pair of black yoga shorts will be a great clothing piece to buy. For only $14, its lightweight, moisture-wicking, breathable active stretch fabric offers comfort as you make your favorite Inkling Girl poses.
For the Accessories
Inklings love to accessorize and spruce up their outfit with cool and bold items. While their outfits are quite simple — in fact, just a shirt and a pair of shorts — their accessories make their whole getup an eye turner.
Looking for ideas on how to find or make an Inkling Girl's accessories? You can check out these items below.
Gaming Headset
You might have noticed that an Inkling Girl wears a ginormous gaming headset. So, you should certainly add this to her costume. You can use any type of gaming headset as long as the colors are mainly black and white. If you have a broken gaming headset, you can also repaint it with the right colorways.
Just like the Inkling Boy, and Inkling Girl also wears a black eye mask. In fact, all Inklings wear a black eye mask. If you want to make your own mask, you can start by finding a black foam board and tracing it with the mask's design.
However, there are a lot of ready-made masks online. Some even cost five bucks which is a good deal considering the time you need to spend to make one on your own.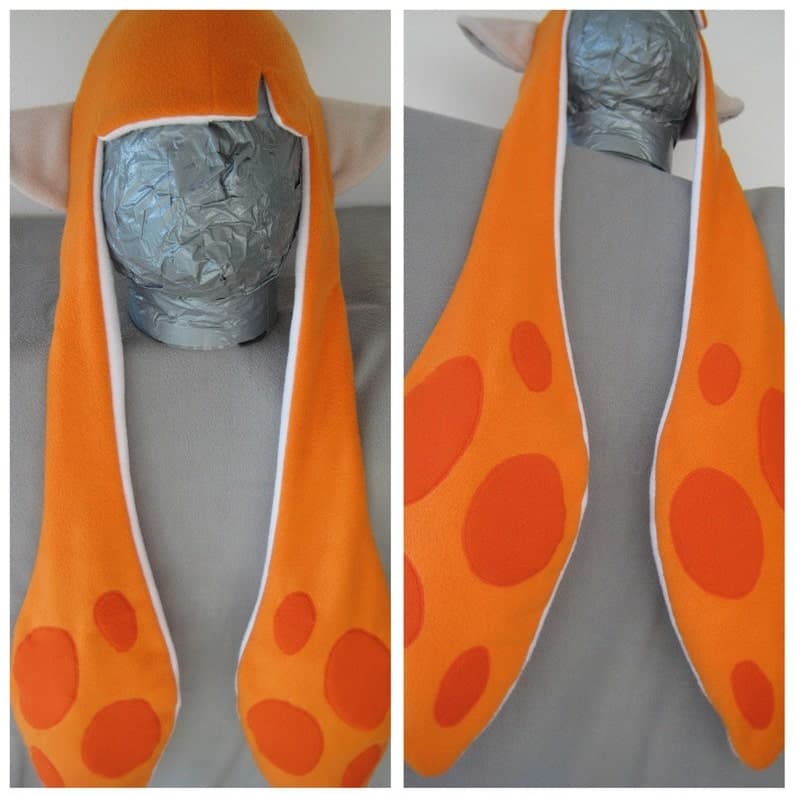 An Inkling Girl's hair is rather unusual and unique, so wearing an orange (or your character's hair) wig won't cut it. That's why there are many kinds of inkling hats and beanies to ensure that your cosplay accurately represents the character.
You can buy one beanie for around $20, or you can also make one on your own. If you do have time, you can check out a video tutorial on how to do it.
More than the Inkling Girl's vibrantly orange and tentacle-like hair, it also sports a gun called the Splattershot. For the Splattershot, you can use any toy water gun and paint it with the right colors, green, dark green, and orange.
Bring a Splatoon Squid Plushie to guarantee that your cosplay accurately represents the character down to the smallest detail. This also highlights your character in squid form. There are a lot of plushies online.
You can even find one that's around $10. Whenever you choose a plushie, you need to note that both your plushie and your humanoid character should have the same color.
For the Shoes
Pink Shoes and Gray Shoelaces
Do you have bright pink rubber shoes? That will do. Cosplaying Inkling Girl simply needs any kind of punk rubber shoes, much better it is in a hot pink color. Other than the hot pink shoes, Inkling Girl also sports gray shoelaces — making her whole outfit pop.
Other Cosplay Alternatives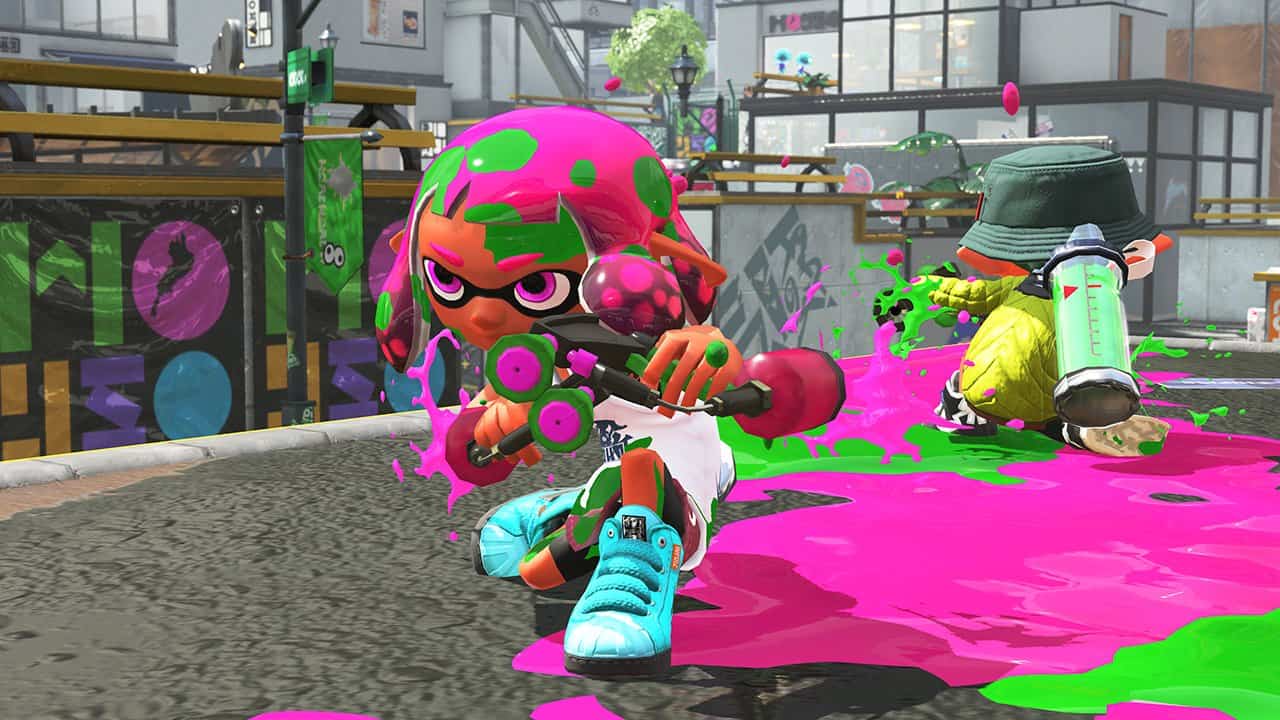 Callie: Non- Playing Character
Callie is one of the famous NPCs in Splatoon. She is one of the former hosts for the Inkopolis New program and a member of the popular singing duo the "Squid Sisters" with Marie. But the title "Squid Sisters" isn't accurate since Callie and Marie are cousins. Callie has a loud and fun personality.
What to Wear
Callie wears a black mini dress with pink accents on the center of her top. She pairs this outfit with bright pink tights. As for her shoes, she wears black boots with heels. She also spruces up her whole outfit with gloves and a white detachable collar.
You can also make a Callie hair wig. She wears black and white tentacle-like hair with details of pink circles and a square hat.
Marie: Non-Playing Character
Like Callie, Marie is also a former host of the Inkopolis News program. She is Callie's partner in the singing duo, "Squid Sisters". She is usually more timid and bashful than her cousin.
What to Wear
Marie also wears a black mini dress just like Callie. She pairs this with a pair of lime tights and black boots with heels. For her accessories, you can wear a hat, white gloves, and a detachable collar. Unlike Callie, Marie loves to wear her hair short. So, a white thick and short wig would be the perfect hairstyle to go.
Octolings
Like Inklings, Octolings are playable characters available in Splatoon 2. When playing Splatoon, you can easily switch between them or Inklings in-game. What's interesting is they can also switch between their humanoid form and octopus-form. You can also choose between a male or female octoling.
What to Wear
Octolings have a rather dark outfit. If you want to cosplay as an Octoling Boy, you can wear a black ¾ sleeve shirt in red with customized print. You should also pair it with loose grey shorts and gray shoes with yellow laces. As for your accessories, don't forget to wear an orange headset plus your pink and black gun. Styling your hair might also be tricky. However, you can find ready-made Octoling hair.
For the Octoling Girl, you need black tights with pink stripes and a dark gray long sleeve top with gold and light grey details. An Octoling girl also sports a tri-tentacle hairstyle with a black bandana. Unlike most playable characters, the Octoling girl doesn't yield a Splattershot but a different brush-like weapon.
Frequently Asked Questions
Question: Can I change the color scheme of the Inklings or Octolings?
Answer: In the Splatoon game, you can choose between different eye colors and hairstyles. This only means that you can also pick different colors and change the hairstyles when cosplaying your character.
Question: Can I cosplay as an Inkling with my friends?
Answer: Of course, you can! You can build teams and cosplay with your friends like a true Splatoon party! If you have a best friend who loves Splatoon too, you can even dress up as the Squid Sisters.
Question: What Kind Of Make Up Is Best For Cosplaying Splatoon Characters?
Answer: Inklings, Octolings, and even the Squid Sisters are generally young, around 10-15 years old. This means they wear less makeup, except accentuating the color of their eyebrows. Since Inklings' eyes are covered with a black mask, you don't have to worry about putting on eyeshadow. As for the Octolings, you might need to wear a thick eyeliner around your eyes.
Final Thoughts about Cosplaying Splatoon Characters
Cosplaying Splatoon characters is truly fun and exciting. You've got endless characters to choose from. What's more? Their outfits are relatively easy to pull off; some are even available in your closet.
However, it might be kind of tricky to find the accessories of most Splatoon characters. This is where your DIY skills are put to the test. You can always try to make your accessories and give a personal touch to the design. However, it might be easier to scout these pieces online, especially if you are pressed for time.
Have fun dressing up as your favorite Splatoon character, and don't forget to take pictures of your outfit!