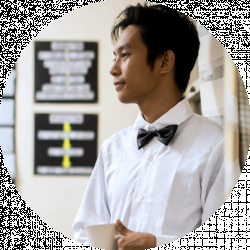 Latest posts by Arthur Monteclar
(see all)
There are a lot of video games available for everyone to enjoy, yet not all of them are exceptional. To identify and honor the truly exceptional ones, there are game awards hosted every year. To receive the "Game of the Year" award is an astounding feat for any game developer as it symbolizes your game's success and influence.
Back in 2015, the game that received the Game Award for Game of the Year was Witcher 3: Wild Hunt. The game was a huge hit because of its storytelling combined with its astounding gameplay. In fact, because the game was so successful, it even received two more awards: Best Role-Playing Game and Most Anticipated Game.
One of the reasons why the game was so successful is because of its cast of characters. They are all well-written individuals with interesting personalities and backstories that can make you connect with them in their journey. If you have played the game and you want to cosplay as a character in it, consider cosplaying as Yennefer and look more into our Yennefer cosplay costume ideas to find the perfect one for you.
Who is Yennefer?
In the Witcher series, Yennefer (also known as Yennefer of Vengerberg) is a sorceress born in 1173 in the game's timeline. She had aided the Witcher Geralt of Rivia multiple times. Both of their lives have been intertwined by fate and she is considered to be his true love. She also serves as a mother figure to Ciri; Yennefer treats her like her own daughter, going as far as to do everything she can to save her from danger.
When she was born, she suffered from congenital hunchback and was mistreated due to this. Her father became very abusive towards her and when he left, her mother became so deep in grief that she also got abusive towards her. However, because she possesses magical abilities, she became a part of a school of sorceresses who were able to remove her disability.
Appearance
In Witcher 3: Wild Hunt, she adorned two outfits: her usual attire and her travel outfit. Yet in a free DLC, another outfit was added known unofficially as the alternative look. Each of them has varying components; in her usual attire, she dons a long, black, velvet skirt that reaches to the ground while in her travel outfit, she dons skinny trousers.
Common elements in all three attires, however, are that the main color motif is black, she wears a necklace with a star made out of obsidian, and that she wears long boots as footwear. She is famous because of her beauty despite her being already a century old. Her iconic hair is black while her eyes are violet.
Personality
Because she is a sorceress, she is a strong-willed and astute individual. Yennefer values her independence above all else; she sees her magical powers as means of obtaining that freedom. She was abused as a child and as a result, she learned to become cold towards other people to survive. Yet deep down inside, she is a person with affection.
She desires respect and adoration; however, she never expresses it. Throughout her journeys, she realizes that she does care about other people. Slowly, she started to open up to those she cares for. She learns that if she wants to protect them, she will have to accept that she possesses compassion towards them. Ciri is one individual who she cares deeply for that she sees her as her own daughter.
Quotes
Knowing who you are cosplaying as is vital so that you can convince other people about your attire. However, that is not entirely possible for everyone who enjoys cosplay as some people do not have the time to play a game of Witcher 3, which is a pretty long game to finish. For those who wish to cosplay as Yennefer but do not know her, here are some quotes that you can look into so that you can get some insight into her personality.
"It's good to see you, Geralt. I…I'd even embrace you…were you not covered in blood."
"I may be inhumanly beautiful, but I don't have superhuman senses."
"So I won't meet a tall dark stranger? Guess I'll just have to content myself with you Geralt."
"Frankly I'd prefer a chill to bedding littered with red hair."
"Perhaps I should've teleported you two miles higher? Breathtaking, that view! To die for, really."
What you need to cosplay as Yennefer
Yennefer is a tall, slender woman with a pale complexion, black hair, and violet eyes. However, if you wish to cosplay as Yennefer but you do not have such qualities, that is totally okay. Below are the accessories and components you need to complete the Yennefer look.
Note that her usual attire and her travel outfit share many similar elements so they are listed in the "Yennefer's common clothing and accessories" subsection. Meanwhile, her alternative look is vastly different so it has its own section.
Yennefer's natural look
Part of what makes Yennefer stand out is her natural look. This section contains items that you need to meet her aesthetic such as her black hair and violet eyes. Note that these items are all applicable to all outfits as these cover her natural beauty. However, if you already look like her, then you do not need these items.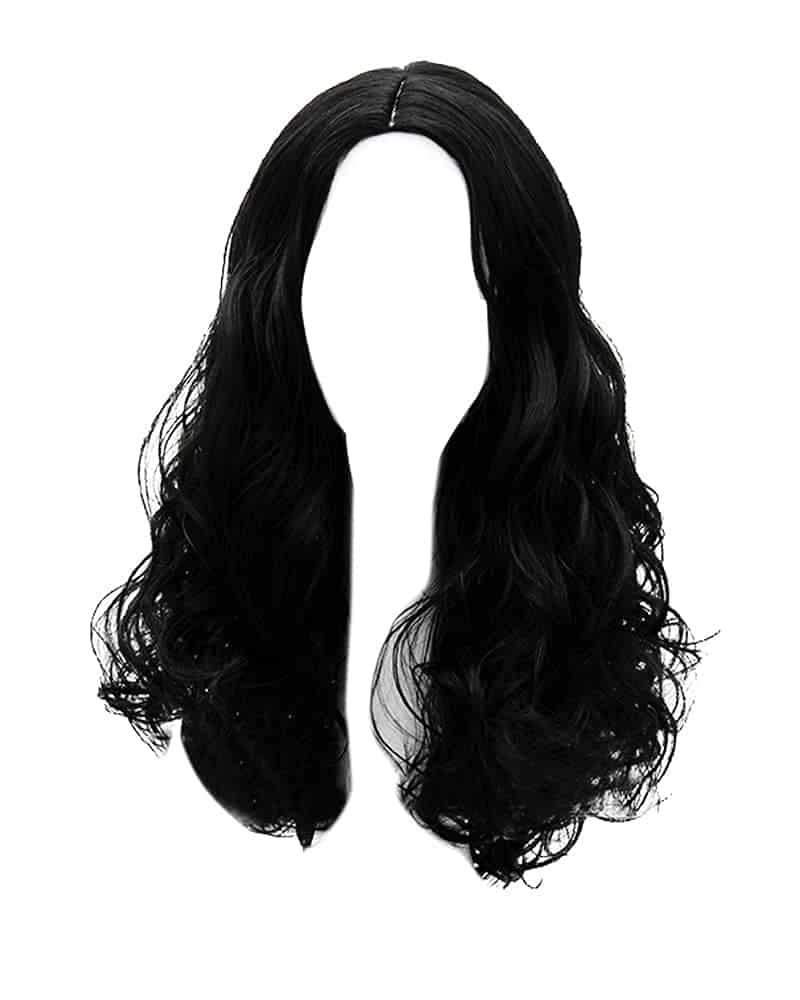 Yennefer's iconic look which tells her apart from Geralt's other love interest in her black hair with loose curls. So, if you do not have such hair, you can purchase a wig to match.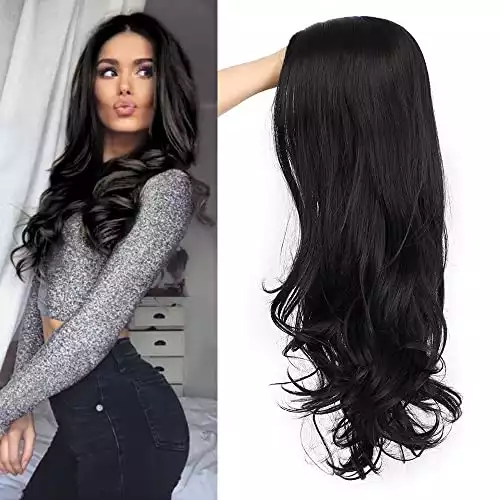 Aisi Queens Black Wavy Wigs for Women | Amazon
This is a medium cap (Average Cap Size) with adjustable straps of 21"-22.5". You can wrap it around a fixed position to adjust different head sizes.
Buy at Amazon
We earn a commission if you make a purchase, at no additional cost to you.
08/03/2023 06:09 am GMT

Violet contact lenses
Contact lenses are very helpful for cosplayers to let them obtain different eye colors, completing the look.  Yennefer has violet eyes, which is extremely rare in the real world to have. Thus, violet contact lenses are the way to go.
Makeup and mole
Part of what makes Yennefer beautiful is her makeup. Although it is not a "natural look", it is part of her appeal which is common in every outfit she has. She dons black eyeliner on her upper lids with strong, black eyebrows above. She has raspberry red lips so if your lip color is not of a similar color, consider applying lipstick.
Also, three small, brown dots are present on her face: one is below the left corner of her lips, while the other two are on her right cheek. The upper mole is slightly bigger and darker than the one below it. Although it is a very small detail, it is still appreciated to have this.
Yennefer's common clothing and accessories
Note that the items listed here are common among her usual attire and her travel outfit so if you wish to cosplay either of these two choices, you need to have these items with you.
White shirt with long sleeves and a collar
Underneath her outfit, she wears a cotton cream white shirt with long sleeves extending towards her wrists and a collar opened up towards her chest. A plain one will suffice although one with a print on it can also work since the print would not be visible because it is hidden by her black jacket.
Black jacket with mid-length sleeves
Over her white shirt, she wears her black velvet jacket with a floral pattern and mid-length sleeves. Her jacket is buttoned up with big silver buttons and is decorated with black leather skin strips on the edges.
The top buttons of her jacket are open down towards her chest, similar to how her white shirt is unbuttoned. To finish, black and white ribbons are presently held in place by a decorative black string with white pearls.
It can be hard to find a specific outfit with the same pattern design as her. So, if you are having a hard time finding one, a simple black jacket with mid-length sleeves will do. The ends of her sleeves as well as the leather skin strips are quite iconic, though, so if you have the time and resources, you can add these elements into your outfit to make it more convincing.
Black fur stole tied with a silver string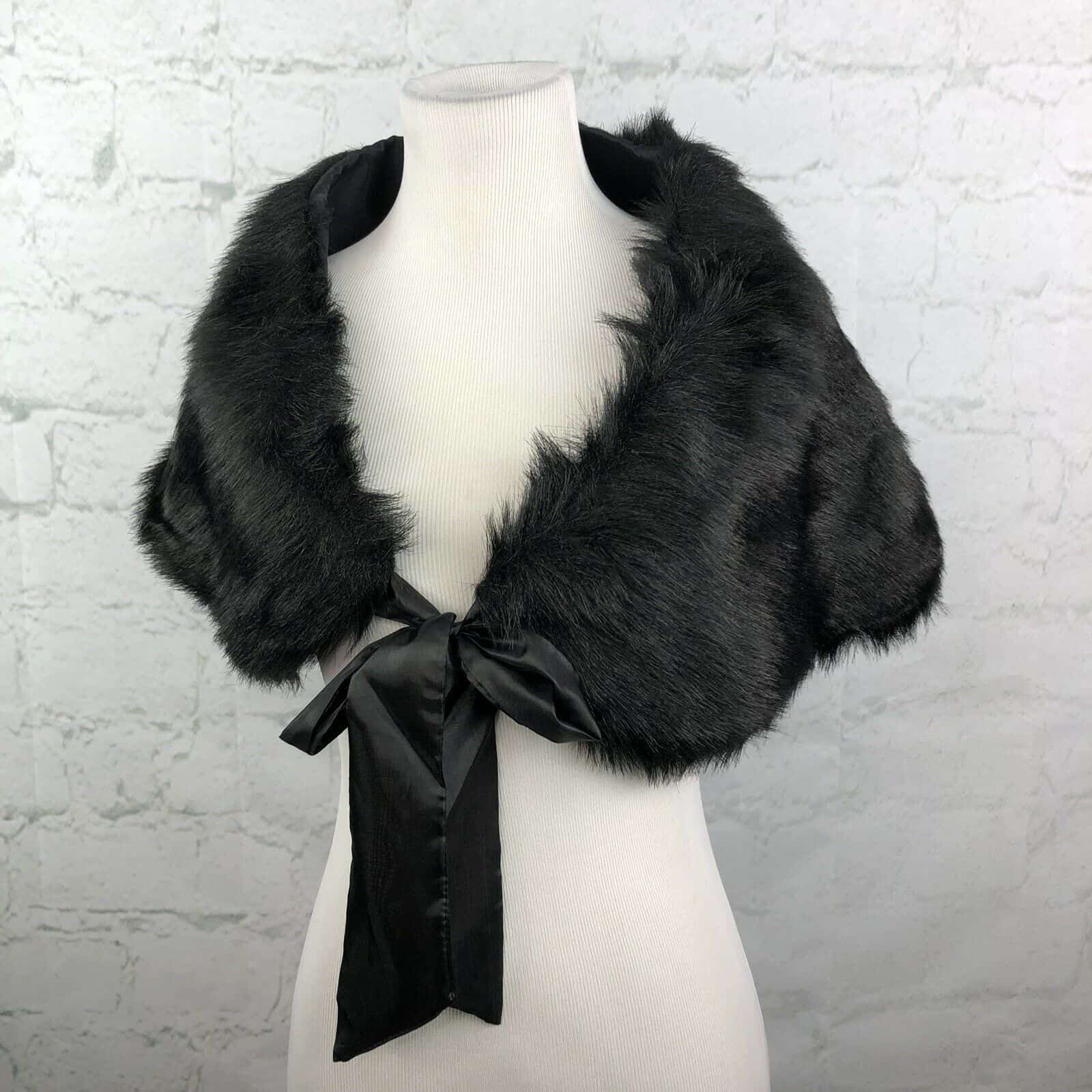 Over her shoulders is a black fur stole which is tied with a silver string. The ends of the string are adorned with pearl-like accessories. You can easily find a black fur stole in nearby stores, but a specific one with a silver string attached can be difficult. So, you can buy them separately and attach the silver string afterward.
Black leather heeled boots
For her footwear, she wears black leather heeled boots going all the way to her thighs. Her boots have leather-like belts strapped around: one is near the end of the boots, the second is right below her knees, the third a few inches below the second one, and the fourth just above her ankles. Black leather boots with high heels are also common as fashion wear, so you can easily find them without issues. If not, the internet is your savior.
Black velvet gloves with shiny leather and black fur cuffs
Yennefer covers her hands and the end of her sleeves with her black velvet gloves. These gloves have a black leather finish and black fur on the cuffs. On each wrist, a white string being tied on both ends is present.
Finding this specific design could be tough, so you can just simply buy black velvet gloves with black fur cuffs as that is more common as fashion wear. Next, you can add the shiny leather and the white string later on as separate accessories.
Dark brown leather belt with a silver buckle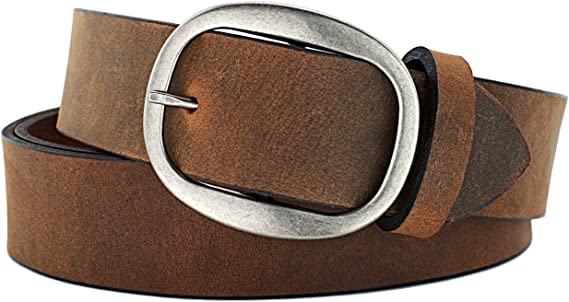 Tied around her waist is a slim, dark brown leather belt tied with a silver buckle. One end of the belt is loosely hanging towards her thighs. Belts like these are very common so you can find one pretty easily in local stores.
Medallion hanging on a thick leather collar
This accessory might be harder than many on this list because of the medallion. This medallion is hung on a thick leather collar which is around her neck. The medallion is made out of either silver or iron and contains a star pattern. If you are having a hard time finding a similar collar, you can simply purchase a thick leather collar and a star medallion separately. Then, you can add the two together to match the desired accessory.
Yennefer's usual attire
With her usual attire, she wears her common clothing and accessories and a black velvet long skirt for the bottom. However, you can choose to alternate between this and her travel outfit, as you can simply cover the trousers with a long skirt.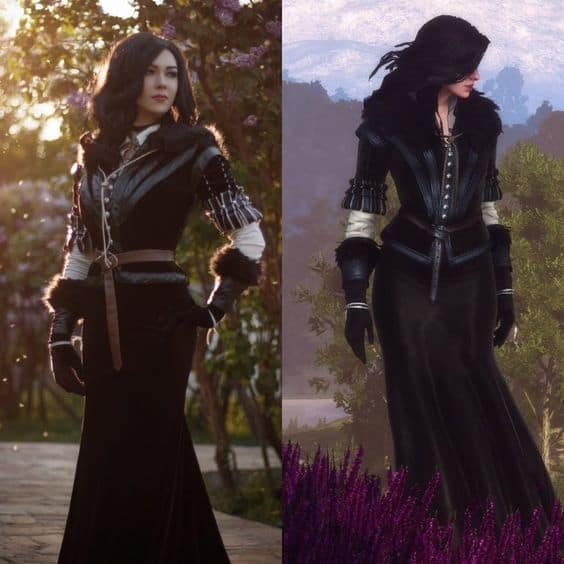 She wears a black velvet long skirt with a train and a white trim on the bottom, completing her looks of being a sorceress. This is something that can be easily found in local stores or dress shops. If you cannot find a similar design to this, a long black skirt would do.
Yennefer's travel outfit
As mentioned before, her travel outfit is composed of her common clothing and accessories, plus black skinny trousers for the bottom. Alternating between this outfit and the usual attire is possible as long as you carry with you the black velvet long skirt.
Black skinny trousers
In her travel outfit, she wears black skinny trousers overlapped with her boots. Dashed lines of white cloth go down on each leg coming from the hip. Her skinny trousers also have black strings attached tied together, dangling from the waist.
On the side of the trousers, a thick, white line goes down from the waist. If you cannot find one with the exact design, you can buy plain black skinny trousers and it will suffice.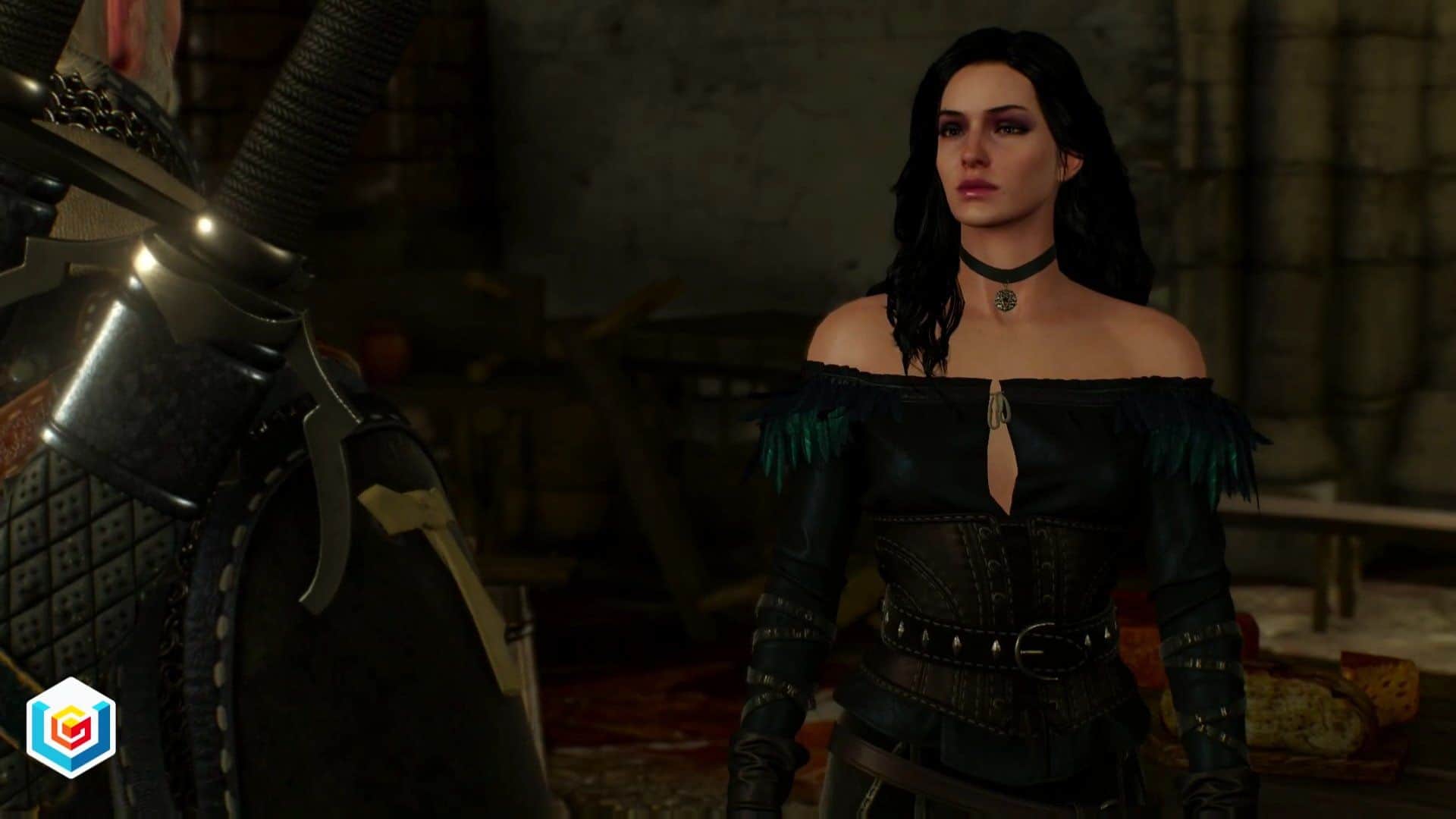 As mentioned before, Yennefer has an alternative look as a free DLC to Witcher 3: Wild Hunt. The outfit can be disabled and enabled any time in the Downloadable Content tab in the main menu. Below are the items you need when considering cosplay this alternative design.
Black off-shoulder top with sleeves
She wears a black off-shoulder top with black feathers finishing the top edges and long sleeves that are fit to her arms. The top is held together by black laces instead of buttons, while the topmost lace is white. This can be hard to find, so you can improvise by finding a black off-shoulder top, then add in the fitted sleeves and the feathery accessories.
Black scarf
A black scarf hangs around her neck reaching all the way below her chest area, above the midriff. Scarfs are very easy to find in stores so you will not have much problem finding one, as it is really just a simple black scarf.
Black leather gloves and leather armbands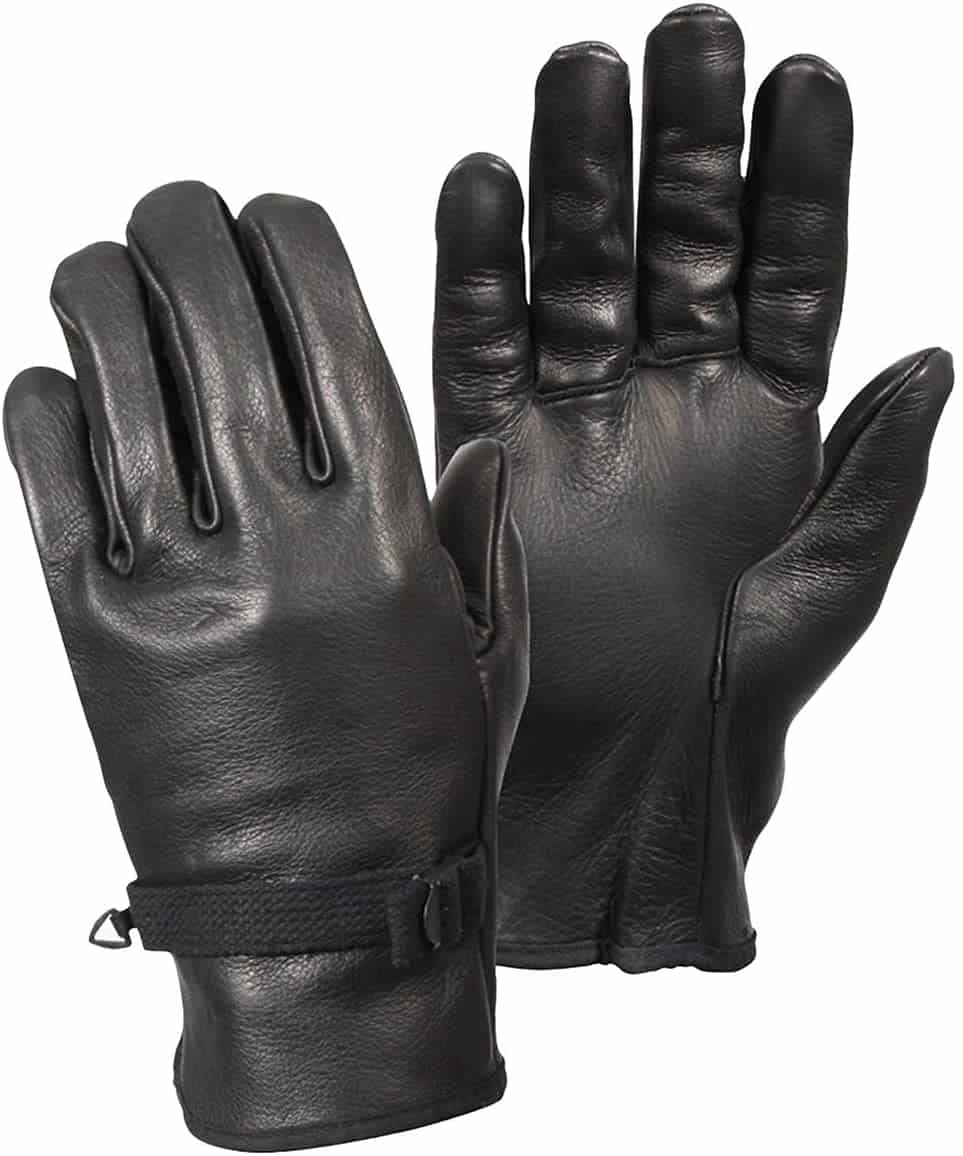 Compared to her common clothing and accessories, she dons black leather gloves instead of velvet. To add, there is no shiny leather wrapped around the gloves, but a belt-like strap is visible on the gloves' wrists. Leather armbands are strapped around the forearm. Black leather gloves are not that hard to find; if you are having a hard time finding one, perhaps look into hardware stores.
Dark brown leather waistband
Something else that straps around her black off-shoulder top is a dark brown leather band going across her waist and midriff area. The waistband has intricate designs and just like the top, is held together using laces. A strap goes around the waistband too, much like a belt, and diamond-like ornaments are lined up on the strap.
Black skirt with long slits
Strapped to the waistband and extending towards her knees is a black skirt with long slits. There is not much detail in the skirt so any black skirt with long slits would do. If you are having a hard time finding one with long slits, you can buy a black skirt and make the slits yourself in a similar fashion.
Black shorts
Beneath her black skirt is black shorts just going to her thighs. Again, much like the skirt, her black shorts are plain and simple so any black shorts would do.
Thigh-high black lace socks
She wears black lace socks with floral-like patterns extending towards her thighs. Not much is seen about the socks as she wears black leather boots over her socks. Not getting the exact same pattern is okay; any floral pattern will do. In fact, if you are having trouble finding one with patterns, simple thigh-high black lace socks will suffice.
Black leather boots with metal shins
Her boots are similar to that of her usual attire and her travel outfit. It is black, goes up above her knees, and has heels. The only major difference is that on her knees, she has metal shins. Other than that, the design is very similar. Finding one is not that much hard and you do not need to go into every aspect and detail of the boots.
Where to find everything you need
DIY vs Buying Your Yennefer Costume: Pros and Cons
Buying a Yennefer costume sounds appealing; after all, you only need to buy one and you are instantly ready for your cosplay event. However, buying a premade one has its ups and downs, and the same goes for making one yourself. If you are unsure if you should DIY your Yennefer costume or buy one altogether, here are some helpful tips on the pros and cons of both sides.
Pros: DIY
It is less expensive compared to buying a premade Yennefer costume. The individual components of cosplay, in total, can be less expensive because you do not have to pay someone for the added effort of making the costume.

You have the creative freedom to add anything to your Yennefer costume. You can change the color scheme, pick different accessories, etc.

When going for DIY, you can aim for perfection and add in even the tiniest and simplest of details in the design.
Cons: DIY
Making your Yennefer costume takes time, especially considering that her outfit has several intricate designs.

You might need to have prior knowledge of how to DIY in general. Not knowing the processes can be detrimental to progress.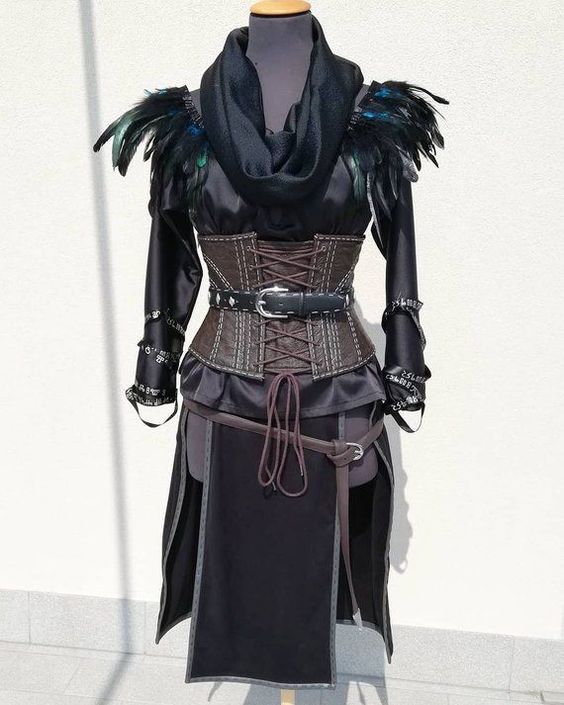 You do not need to invest as much time as DIYing.

It is highly available; you can find one on the internet easily and conveniently.

There is no need to worry about the small details of the costume anymore as it already contains them.

You do not need to have experience in DIY to enjoy the costume.
Cons: Buying Premade
It is expensive compared to DIY.

You do not have creative freedom over your Yennefer costume, as everything is already there.

Depending on your location, some costumes might take days or even weeks to arrive at your doorstep.
Yennefer's transformation in Netflix
Netflix's drama action series "Witcher" shows how Yennefer transformed from being a hunchback with physical deformities to a slender beauty, and it was brutal. We know that Yennefer was born with deformities and that became a reason for his parents, particularly his father, to abuse her physically and verbally. She even tried to commit suicide because of this.
In episode 3, we witness Yennefer going to a magical enchanter to let him fix her hunchback. The magical enchanter reveals that there is a price to pay for such transformation: she will never be able to have children. Still, Yennefer obliges. She also made it apparent that her scars from her suicide attempts should stay after her transformation.
If you want, you can incorporate this transformation into your cosplay. If your cosplay event allows cosplayers to transform into something else, you can do so by wearing a brown apron and cotton, sky blue, long-sleeved shirt first. When it is time to transform, you can change to your Yennefer cosplay.
You can emulate her hunchback by putting a soft pillow or cloth on your back within your clothes, making it look like a lump. If the transformation should be instantaneous, you can wear your Yennefer attire first so that you can just wear off the hunchback attire.
Yennefer: Character Trivia and Mannerism
Yennefer appears in Witcher 3: Wild Hunt, but she also appears in the prequel games, as well as in the books and the Netflix series. However, someone can know what Yennefer looks like without knowing who she is due to the series' wide reach and influence. So, if you have no prior knowledge about her, knowing trivia about her is a good and fast way to get to know her more.
Her parents, particularly her father, subjected her to a great deal of abuse, both physical and verbal due to her having a hunchback.
Yennefer has elven blood, which explains her long lifespan and magical capabilities.
Yennefer is very protective of Ciri, treating her like her own daughter. They spent a lot of time together while Ciri was in Kaer Morhen getting her training, and their relationship has only grown stronger since then.
Yennefer is known to like apple juice, as Geralt gained Yennefer's favor by giving her apple juice when they first met in the books.
Yennefer had suicidal tendencies. She attempted to commit suicide once because she was mistreated as a youngster and was born with a hunchback, all of which contributed to her sadness and solitude.
Yennefer has slightly crooked shoulders, as observed in her appearances in the game.
Frequently Asked Questions about cosplaying Yennefer
Question: How old is Yennefer?
Answer: Not much is known about the exact age of Yennefer since she does not like to answer the question. The only thing we know is that she is at least a hundred years old, and she was born in 1173. Her appearance is that of someone between their late 20s and their early 30s.
Question: What does Yennefer smell like?
Answer: In Witcher 3: Wild Hunt, when Geralt and Vesimir were finding Yennefer, they would remark that she smells of lilac and gooseberries.
Question: Are Yennefer's eyes real?
Answer: In the Witcher series, Yennefer's purple eyes are real. In the real world, purple eyes are also real but they are extremely rare, so when cosplaying as Yennefer, you can turn your eyes purple by using contact lenses.
Question: Will Yennefer return in season 2?
Answer: A Netflix drama series adapting the Witcher series exists, and its second season is coming in the works. Henry Cavill plays Geralt of Rivia, while Anya Chalotra plays Yennefer. In recent images promoting the second season, pictures of Yennefer show up, confirming that she indeed does return in season 2.
Final thoughts about the Yennefer cosplay
Yennefer has a detailed character design in The Witcher series and has an interesting personality overall. Cosplaying as her would not be that hard considering many of the elements in her design can be bought easily in stores and dress shops. Her main motif is black, reflecting her tortured past and melancholic personality. So, if you are a fan of black, cosplaying as Yennefer might be good for you,
The difficult part about Yennefer's cosplay might be that some customization might be needed if you want to replicate her exact look. Still, having to look exactly like her is not that important; some details can be overlooked such as the details of her top, socks, etc. What is important is that the overall layout of the design is present.