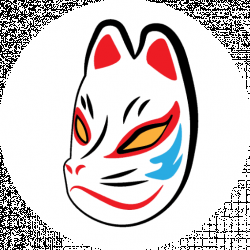 Latest posts by Core Cosplay Team
(see all)
JOTAROOOO! If you have seen Jojo's bizarre adventure anime series, I am sure you are going to agree with me that it is amazing. The characters are so distinct, the costumes are amazing, and the lines are iconic. This makes the Jotaro cosplay costume a great pick. If you go to anime conventions, you are bound to run into someone cosplaying as a Jotaro Kujo. Out of all the characters from Jojo's bizarre adventure anime, this is the one that has the most flashy and most recognizable costume. 
I would say this is a pretty good cosplay to do if you are a beginner. There isn't a lot you need, you can buy most of the things online, and you can even make some items yourself. If you want to make this an expert costume, you can do so by making everything yourself. However, when I say expert, I mean expert. If you aren't extremely talented with arts and crafts, you are best off buying as many of the items as possible.
In this guide to the best Jotaro Cosplay ideas and costumes, I am going to talk about what you need to do in a Jotaro cosplay, where you can buy premade Jotaro cosplays (and the pros and cons), and some background and personality info to make your cosplay perfect. 
Who is Jotaro, and what do I need to know about him?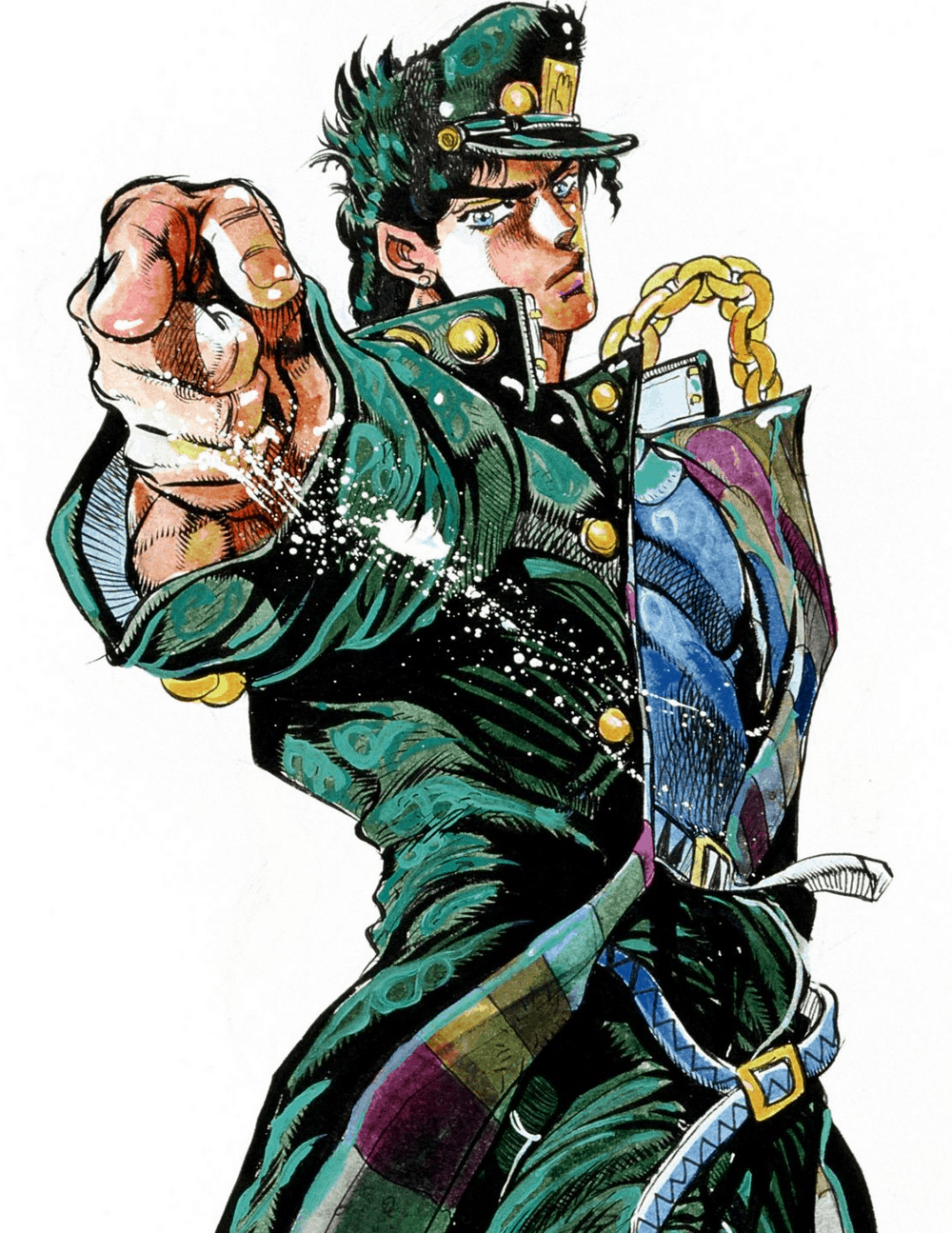 Jotaro Kujo is one of the protagonists of Jojo's Bizarre adventure. Before Joestar's old enemy (Dio) showed up again, he was a delinquent living a normal life. Due to his wit, awesome lines, and power, he quickly becomes one of the most popular Jo's in the anime. 
Jotaro Kujo's background
Jotaro grew up as a normal kid in Japan. He loved playing sports and excelled at them. He ran track and played basketball. His father, Sadao, was not a real part of his life, as he was always away for work. So he was raised by his mother. By the age of 17 – for no known reason – Jotaro became a delinquent. 
He often got into fights. Due to his extreme strength, he could easily fight off multiple gang members and catch bullets in midair. Jotaro is in denial of his power and destiny and keeps going to school. At school, he is one of the popular guys and gets loads of female attention. However, when Dio and his allies are starting to make their move and attacking the people he loves and cares for, he is forced to act. 
Jotaro Kujo's personality and quotes
While Jotaro is seen as a very rough delinquent by people who do not know him, he is a gentle person. He has a kind heart and is extremely loyal to his friends and family. Despite having the appearance of a criminal, he is very intelligent and level-headed not get mad easily and is pretty aloof. 
He doesn't talk a lot and prefers to give short and simple answers. Jotaro is cool and knows how to keep his composure. Even when the stakes are high and his life is in danger, he doesn't get stressed out.  
Here are a couple of quotes you can use (ad nauseam) when playing Jotaro. I have selected thee because they give great insight into his character, and they are easy to remember: 
"Impossible? We did a lot of impossible things on this journey. I'm tired of hearing that things are impossible or useless. Those words mean nothing to us."
"You truly are the lowest scum in history. You can't pay back what you owe with money."
"Your stunning display of weakness has left me speechless!" (this is my favorite one)
"The blanket of death will cover you with its dark warmth…!"
What do you need for the perfect Jotaro cosplay! 
Jotaro has a pretty recognizable and distinct appearance. People who have only seen a couple of episodes of Jojo's Bizarre Adventure anime might be able to recognize you. This is because due to the meme's the characters from the Jojo universe are pretty well known, and Jotaro is the most well-known of them all. Here is what you need for the perfect cosplay! 
Black military-style cap:
The first item you are going to need is a military-style cap. You can make this yourself by getting a regular baseball cap that is a few sizes too big and add some foam to give it a similar structure. Then you will need to sew on a golden-colored thread and a badge, and a golden button. However, it is a lot easier to just buy the hat outright. It is going to look a lot better when you get yourself a ready-made, high-quality online. 
Long leather jacket:
Jotaro wears a long leather jacket with golden buttons. It should end at your knees. The best material for the jacket should be leather. This is going to be pretty expensive, but well worth it for the best possible cosplay. You can also get ready-made Jotaro jackets online that are very affordable and are a great alternative for a regular leather jacket.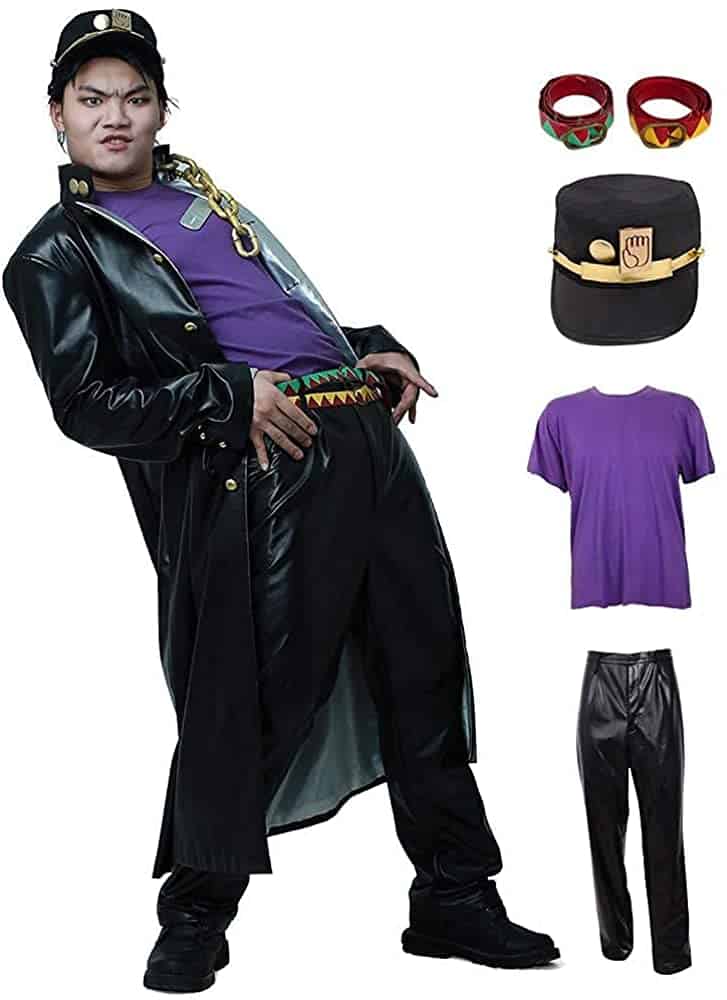 Golden Chain – Jotaro – for some weird reason:
Wears a huge gold chain on his shoulder. The thing must be over 20 pounds from the looks of it. I don't see people wear this a lot, and most people opt for a regular-sized chain. I would recommend you get a regular chain if you do not want to do arts and crafts. Everyone is still going to know exactly who you are cosplaying as, and wearing a chain of that size is a real hassle. 
Purple shirt:
You can also use a Khaki green shirt here. Both of these are fine. It is a minor detail, but it does add to the overall vibe of the costume, so make sure you do not forget it. A regular shirt is just fine. If you are going to cosplay in the summer, make sure you have one that feels light and cool, as the leather jacket isolates your body and can make you sweat quite a lot. 
Leather belt:
Jotaro wears a couple of belts. If you are not going to buy the premade costume, you can opt for the regular brown belt. I do think you should get the special Jotaro belt. It has a very cool pattern and making it yourself is going to be too much work. I wouldn't even know how to start sewing a pattern like that.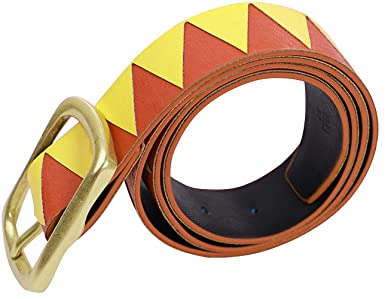 Black leather pants:
Jotaro wears wide leather pants. However, regular black jeans or any other fabric is fine too. I would even advise you to try to avoid leather pants when you are cosplaying Jotaro in the summer. The black pants should have the same color shade as the leather jacket, so make sure they are similar. 
Black loafer dress shoes:
Jotaro's shoe game is on point. He wears stylish black loafer dress shoes that look very classy. You should go for a high-quality pair of shoes. If you pick out a great pair, you can also use them in daily life for formal occasions or with a matching suit. Since they are loafer dress shoes, they do not have laces. 
Makeup – Jotaro – and the rest of Jojo's bizarre adventure anime cast:
Has very distinct facial features. You will need to be pretty good at applying makeup and shading to make sure it looks amazing. You have to darken your cheekbones and try to make them (a lot) more pronounced. If you are not good at doing makeup, or you do not want to take the risks of having a subpar look, you can have a professional do it for you. You should find someone who is great at Halloween makeup, as they often have the experience needed for a 3D look. 
Jojo's bizarre adventure is very popular and has a lot of lively, recognizable characters that people love to dress up as. Due to that, there are a lot of ready-made costumes available online for Jojo cosplays and Jotaro more specifically. I am going to discuss why you should (not) buy a premade costume. 
Pro's
Easy: It is very easy to get a premade cosplay. Often you can buy a complete package from a single seller and just wait a day or two, and it will arrive at your doorstep. This is in stark contrast with making the costume yourself. Getting the materials and doing the work takes a massive amount of time. 
Budget-friendly: Cosplay costumes are often just as cheap as buying the materials yourself. Even with a modest budget, you can get some pretty awesome cosplays, and the Jotaro cosplay costume is no exception to this. 
Con's
Not 100% original: The main problem with premade costumes and their convenience is that everyone can buy them. So you might have someone else who is wearing a replica of your costume. You can, of course, upgrade your costume by adding some things yourself! You can also swap out parts of the costume for items you have made yourself. That way, you can still have a very realistic costume without having to make every item yourself. If you are a beginner, a good idea is to buy the full costume and then pick the easiest item to make yourself. This is often the headwear. If you mess up, no problem! You still have the spare part from the costume you bought.
Frequently asked questions about Jotaro Cosplay
Question: Is Jotaro's hat part of his hair?
Answer: In the anime, you can see that Jotaro's hair is often fused with his hat. This does not happen a lot, but it does happen, so a lot of viewers have been pretty confused with what exactly is up with the hairstyle. 
There is a discussion online about this, so do not take my word as the absolute truth, but in my opinion, this is just the studio making a creative decision. It is probably a bit easier to draw it like this and does look cool. Also, Jotaro wears different hats during the show, so it is unlikely the hat has fused with his hair. 
Question: Do I need to wear makeup when cosplaying Jotaro
Answer: If you want to do the absolute perfect cosplay, and you are not blessed with a jawline crafted from marble, yes. I do think that the Jotaro cosplay costume is good enough without you having to go out of your way to hire a professional makeup artist. 
If you do want to do the cosplay with makeup, I recommend you to find someone who is great at Halloween makeup. They often have a lot of experience with 3d makeup like the one you need for Jotaro. 
Question: Does Jotaro wear a leather jacket?
Answer: While it is not stated directly in the anime, we can assume that Jotaro wears a (faux) leather coat. In Japanese anime, delinquents often wear leather to look cool. Since Jotaro was a delinquent and everything about the look suggests that it is leather, it is likely made out of (faux) leather. 
Of course, if you do not want to invest in a leather coat, you can use a normal black coat too and still have a (near) perfect cosplay costume! 
Final thoughts: cosplaying as Jotaro
Jotaro is a popular cosplay for a reason. It is fun, it is recognizable, and the costume just looks awesome. Jotaro has a lot of iconic quotes that you can throw around to get a laugh, and since Jojo's bizarre adventure cast is so large, you can easily do a group cosplay.
The only downside here is the make-up. Since Jotaro's face is so square, you will need to have a bit of make-up to make your cheekbones stand out more. Doing this yourself is very hard. So you will probably have to hire a professional to do this if you want it to come out alright. 
You can make some parts of the costume yourself, but I would recommend that you buy the pre-made costume. It is high quality and really affordable. If you do want to try to make something yourself, the hat would be the easiest. However, easiest does not mean easy here. You will still need to be pretty skilled at arts and crafts.