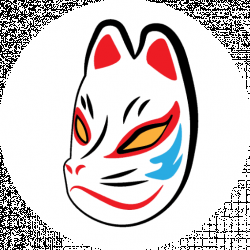 Latest posts by Core Cosplay Team
(see all)
Pyrocynical is a famous British content creator who is well known among the masses because of how he dresses up. 
If you follow him on Instagram, then you must be aware of his cosplays. He has done a terrific job and seriously nailed every single Cosplay.
If you want to know more about his cosplays and how to cosplay like him, then you have come to the right place. In this Pyrocynical Cosplay Guide, we will discuss Pyrocynical and his cosplays and provide you with a complete guide. 
We have listed every single thing that will help you in cosplaying as Pyrocynical does. So, buckle up, and let's get started without further ado.
Who Is Pyrocynical?
Pyrocynical, originally known as Niall Comas, is an English YouTube content maker. Niall started his YouTube channel in 2013, although he didn't post anything until 2014.  However, he is now well-known for uploading music parodies and game commentary videos.
Niall currently uploads various commentary and analysis videos to his YouTube channel, focusing on trend-related content. He has a whopping 4.58 million followers on YouTube, and his videos are loved.
The YouTuber had been hiding his face from viewers for a long time. However, on October 12, 2016, he surprisingly published a face reveal video under the title Who I'm Voting for President. Since then, he's made an appearance in practically every video he's made. He is active on several social media platforms.
He is moderately active on Instagram, where he has also shared his cosplay looks. We must say that his cosplay looks are breathtaking. He has set a benchmark. However, all the characters he cosplayed are females, making his followers wonder if he is gay. 
Also, there are a couple of posts on Instagram in which Pyro has posted his makeup looks, with sexy eyeshadow and nicely done lips, he leaves his fans confused.
But that is not the case; Pyrocynical is straight and was dating YouTube animator Hyojin Choi( well-known as Squizzy) until April 2019. Later he was rumored to be in a relationship with a girl named Ida. 
Cutting things short, Pyrocynical is an accomplished and talented YouTube content creator. His content is full of humor and pun, which made him gain all the success he has today.
Characters Pyrocynical Has Cosplayed
Pyrocynical is sort of a private person and didn't even reveal his face initially. There is no wonder why he is moderately active on Instagram. He has 869k followers, 470 following, and just 112 posts. 
Almost all the posts that he has on Instagram are random pictures from his life. However, four posts contain his Cosplay looks. These looks are worth all the attention and appreciation. 
He has cosplayed all the female characters, and he has nailed it. If you don't see it on his profile, you might assume that the cosplaying person is either a girl or gay. You will be amazed to know that almost every post has comments asking Pyrocynical if he is gay. Honestly, these comments are not all that surprising; considering how beautifully Pyrocynical has cosplayed each character, one might naturally wonder. 
As we have said earlier, Pyro has set a benchmark for all the cosplays he did. So, if you want to match his level, you have got to prepare well. Fret not! We have got you covered; we will give you all the details about the character that Pyro has cosplayed. Keep reading to know more. 
Asuka Langley
Asuka Langley Sohryu is a 14-year-old fictional character and one of the primary female protagonists in the Neon Genesis Evangelion franchise.
She is the daughter of Dr. Soryu Kyoko Zeppelin, who works for the Gehirn research institute. She is of German and Japanese ancestry, as well as a US citizen. 
Furthermore, she is designated as the Second Child and the pilot of Evangelion Unit 02, a huge mecha used by the special agency Nerv to fight against foes known as Angels.
Appearance
Asuka has dark blue eyes and long auburn hair. She has a captivating personality and is stunning in practically every outfit she wears. She's dressed in a red plug suit, a yellow school uniform, and a yellow dress. All of these expressions are hypnotic.
Asuka's hair is a fiery red color, and she wears it down throughout the series. Her most famous attire is a light blue pleated overall dress with short puffed sleeves, a white button-up shirt with short puffed sleeves and a red bow attached to the collar, white knee socks with red stripes, and black Mary Jane shoes.
Her wrist is adorned with a subtle red watch. Furthermore, she styles them with lavender chokers and red Mary Jane heels when she dresses in soft yellow dresses.
On the other hand, her plug suit is red and has intricate layers. There is 02 printed on the backside of the suit, which represents her unit.
Personality
Asuka is a very proud girl, especially when it comes to her piloting skills. She comes across as proud and strong to others, having a high opinion of her appearance and competence as an Eva pilot. She is obstinate and has a hard time expressing her actual sentiments to people. She doesn't enjoy being judged or told what to do since she wants to be treated as an adult.
She is first introduced as a brassy, headstrong, and confident figure who is despised by most of the main characters, frequently appearing unsympathetic, disrespectful, and controlling to some of her peers. She's also immensely arrogant, and she despises the idea of anyone else exceeding her.
On the other hand, this personality is a mask that hides an extremely fragile and insecure girl. Aside from that, the observer only sees in her dreams or thoughts.
Abilities
Asuka is an exceptional Eva pilot. She is one of the most powerful characters in the series. She is known for her commanding ways and confidence. Due to her disturbing childhood, she is always seen to have put up a brave front. 
Her piloting skills are commendable. That is why she pilots the Evangelion Project.
Things You Will Require
Pyrocynical cosplayed the school uniform look of Asuka, and he did it really well. In order to match his levels, you will have to assemble all the elements of her costume in one place. We have listed all the elements along with their availability so that you can get a clear picture.
Red Wig With Ponytails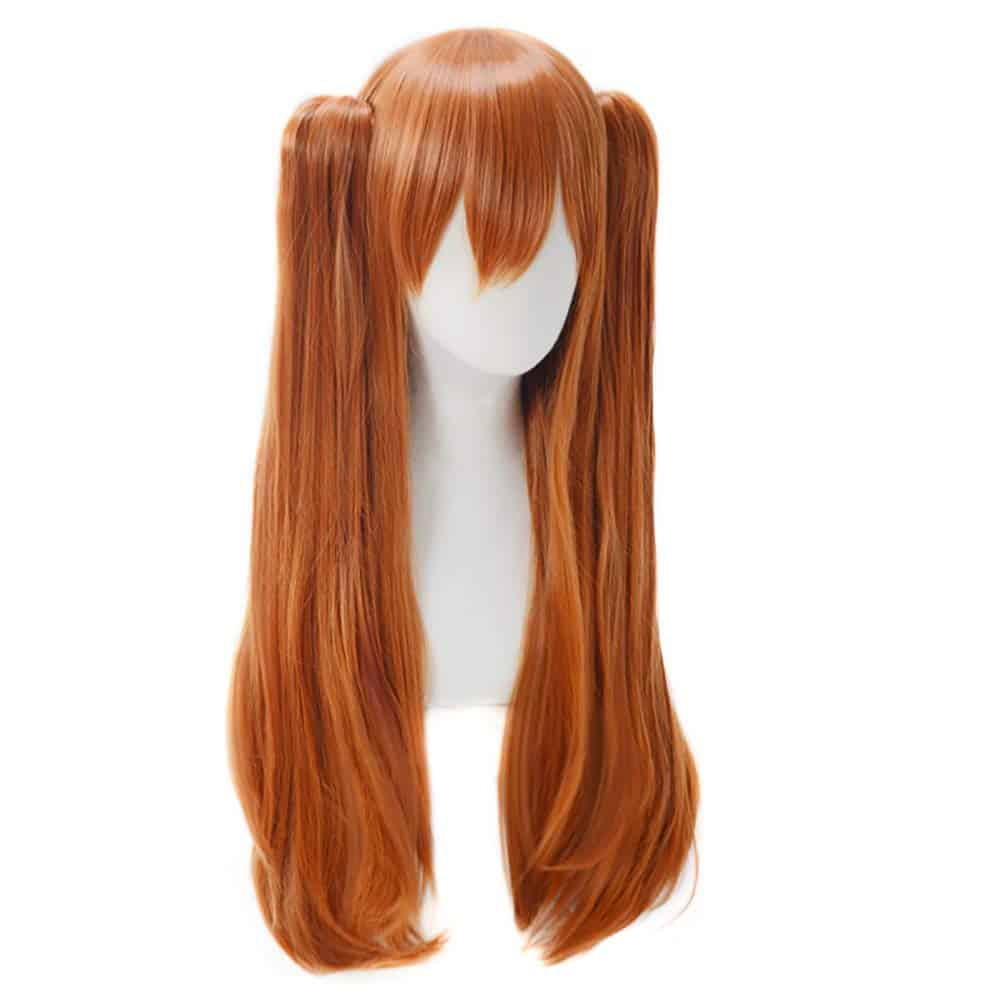 Asuka has beautiful red hair that she ties into a ponytail using a red band. You will have to buy a red hair wig or get your hair colored if you are female. You can easily find the wig on online stores like Amazon.
Schoolgirl Outfit
Asuka is seen wearing the Evangelion school uniform that is blue and white. It consists of a white-colored shirt and a red bow that is attached to the collar. You can easily find the complete dress on several online stores like Amazon. If you don't want to buy the dress, you can also get it stitched.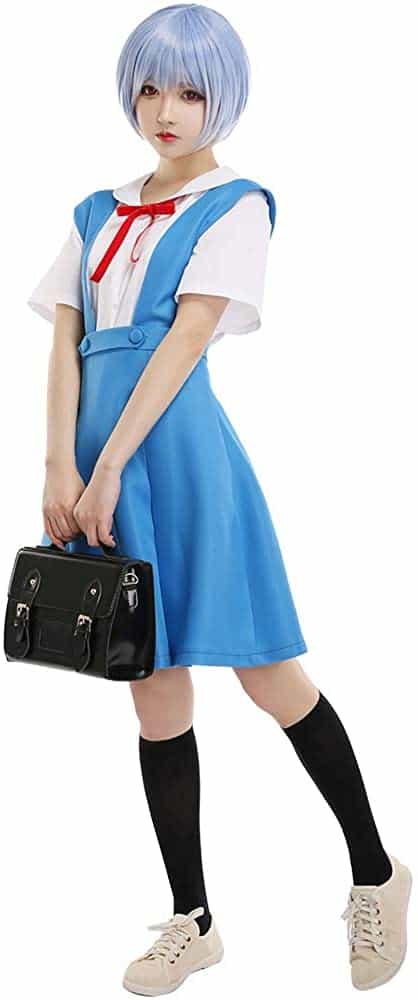 Black School Shoes
Asuka pairs the black-colored shoes with both her school dress and the yellow dress. Hence, it is an integral part of her costume. You can either buy new Mary Jane shoes or reuse your old ones. You can find these shoes in any local store, or you can also get them on Amazon.
Knee-High White Socks
The school uniform will be incomplete without these socks. You can buy these socks from a local store or find them on Amazon and Target.
Blue Lenses
Asuka has dark blue eyes; hence if you wear blue lenses, you will nail the Cosplay. However, you can avoid this element if you want to, as most people usually don't prefer to buy lenses for a day.
Your look is now complete, and if you manage to collect all these elements, you will match Pyro's levels.
Yu Takeyama
Another character that Pyrocynical cosplayed is Yu Takeyama or popularly known as Mt. Lady. He posted this look on June 30, 2019, and just like the contemporary look. He nailed this one as well. His makeup was simple, but he still managed to do justice with the character.
Yu Takeyama is also known by the hero's name of Mount Lady or simply Mt. Lady. She is a major supporting character from the 2016 Shonen Jump anime and manga series My Hero Academia. 
Appearance
Yu's look is described as that of a young adult woman who is extremely lovely and sensuous. Her purple eyes are accentuated by elegantly long eyelashes and have white pupils. Her fascinating curvy figure is one of the reasons for her widespread popularity.
Her hero outfit consists of a purple and pale tan skin-tight bodysuit with orange stripes. A pair of purple gloves with orange highlights on the cuffs look to be part of the costume.
She also has long, thick, creamy golden hair that reaches her waist, curled to frame her face and parted slightly to the right.
Personality
Mt. Lady has a unique personality, and she is seen as a beautiful hero. She is seen to enjoy the attention she gets and always desires more. She is also a bit shameless in ways she makes lewd comments about her own body. Many believe that it is her way of attracting attention.
Abilities
Yu's most amazing ability is her seductiveness. How she uses her looks and curvy body to get whatever she wants is no less than skill. She always tries to use her looks to her maximum benefit.
Another powerful skill is the way she can transform herself into different sizes. However, there is a limit to how big she can grow. She is known to increase her size from her original 162 cm to 2062 cm per size.
Things You Will Require
She is often referred to as one of the hottest heroes of the anime world. Hence, to do justice to her looks, you have to ensure that you get everything sorted. You will need a couple of elements for cosplaying mount lady, and we have listed all of them here for you.
Make sure you get all the things in one place if you want to rock the look.
Bodysuit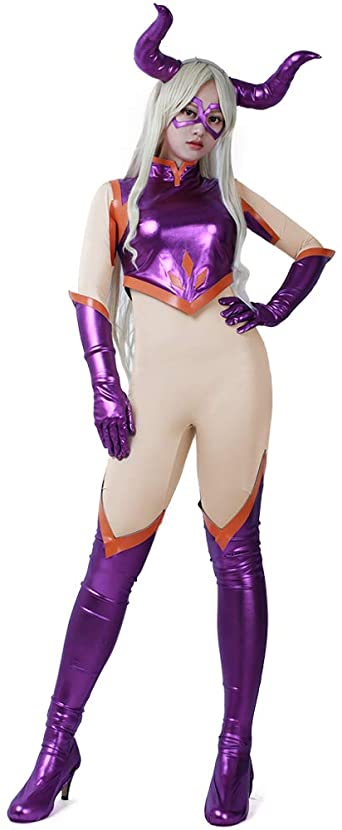 The skin-tight bodysuit that Mount lady wears is quite sexy. The bodysuits highlight her curves just perfectly and give her a sensuous look. It is a combination of purple, orange, and skin color. You can find the bodysuit easily on various online stores like Amazon. The seller also provides other necessary elements of the costume, so buying online is the best option.
Blonde Wig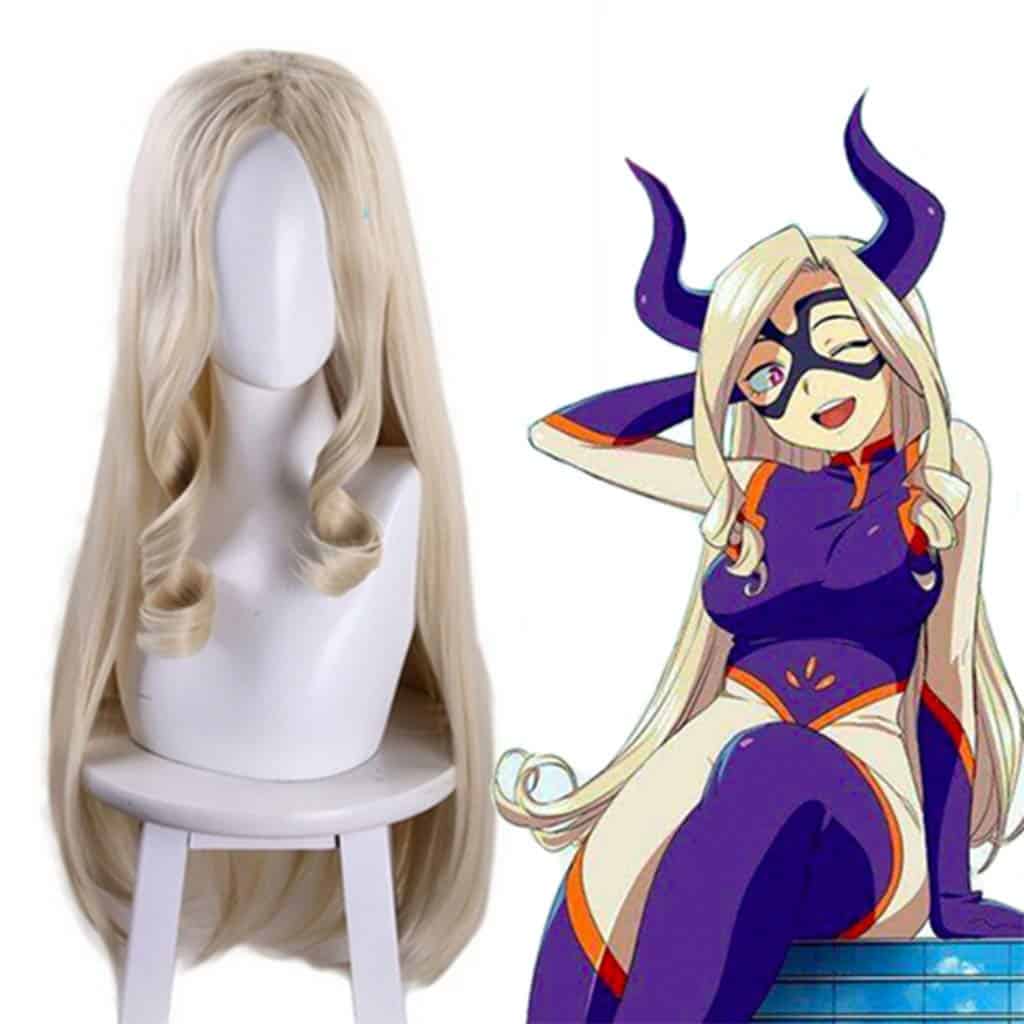 Mt. Landy has smooth blonde hair that runs down to her waist. You can get any long blonde wig and make curls on either side to get the look. However, if you don't want to go through any hassle, you can buy the Mt. lady wig directly from online stores.
Mt Lady Foam Horns
The look is incomplete without the horns. You can buy the foam horns online, or you can look for costumes that provide it along with the bodysuit. 
Eye Sticker
The eye mask that Mt. Lady wears can be recreated in the form of a sticker. There are many stores that sell this sticker along with the bodysuit. However, if you cannot find it, you can just paint it with purple fabric color as Pyro did, and you are good to go. 
Ryūko Matoi
Another character, Pyrocynical, cosplayed was Ryūko Matoi. Pyrocynical has also posted a picture of him dressed up as Ryūko Matoi on Instagram. He cosplayed it quite right as he didn't miss out on a single detail. He also included the red-highlighted strand on Ryūko's hair. 
Moreover, you may be wondering who Ryūko Matoi is and from which Anime series? 
Ryūko is the main protagonist of the manga and anime series, Kill la Kill. She is 17 years old and a nomad who gets transferred to a school called Honnouji Academy. Her quest is to find the other pair of her red scissors. Also, she intends to find the murderer of her father, Isshin Matoi. 
The show Kill La Kill has a rating of 8.1/10, and many Otakus have watched the show. Hence, Pyrocynical's fans guessed the character right when he posted the picture. 
If you want to cosplay Ryūko Matoi too, here's what you should be looking at: the appearance, personality, abilities, and the things you will require to Cosplay Ryūko Matoi. Are you ready to cosplay the main protagonist of a popular manga show? 
Appearance
As you would be cosplaying Ryūko, here's what you need to know about her appearance. 
Ryūko looks young as she is 17 years old. She is of average height and has peculiar blue eyes with ovular-shaped pupils with grooves around them. 
The Kill la Kill girl has mid-length hair, and the color of her hair is bluish-black. In addition, Ryūko has a red highlighted strand on the left side of her face. It is more like a bang, however, shifted and tucked to the sides. 
Initially, Ryūko wore a white shirt, a red ribbon tie, a black miniskirt, white sneakers, a black miniskirt, and a black and white jacket. She preferred to wear a jacket with rolled-up sleeves. 
Later, she started wearing Senketsu as she grew up, transferred and joined her new school. The costume is a navy-blue sailor uniform. She wears a white crop top with mid-length sleeves. The colors are sailor styles, that is, long and going backward. With a tied multicolored scarf, the collars are red-stripped. A suspender holds her top and skirt together. She wears a fingerless glove on her left hand that is red. 
Personality
Ryūko is a simple personality who aims to accomplish her motto without any fear. The 17-year-old girl is fierce and stubborn. She faces her problems head-on and is determined to pursue her beliefs. 
This quality is demonstrated when she asked Satsuki Kiryūin a direct and disrespectful question because she demanded that she be answered. She fought Takaharu Fukuroda, even though she was overpowered. 
However, as she is still young, she fears a little. Moreover, she is also calm, polite, and warm with people she feels content with. Especially with the Mankanshoku family when she has a meal with them. 
Abilities
Surely Matoi has various abilities as she is the main protagonist! Ryūko has superhuman abilities — she fights multiple one-star students by herself without wearing her Senketsu, which can use multiple powers. 
Moreover, she can synchronize with Life fibers. In addition, Ryūko can extend her Scissor blades into a two-handed sword. 
Things You Will Require
Many Otakus want to cosplay as the main protagonists of a series or manga. Therefore, Ryūko is one of the main protagonists you should cosplay. Hence, Pyrocynical also chose to Cosplay her. Here is what you will require to cosplay her. 
Wig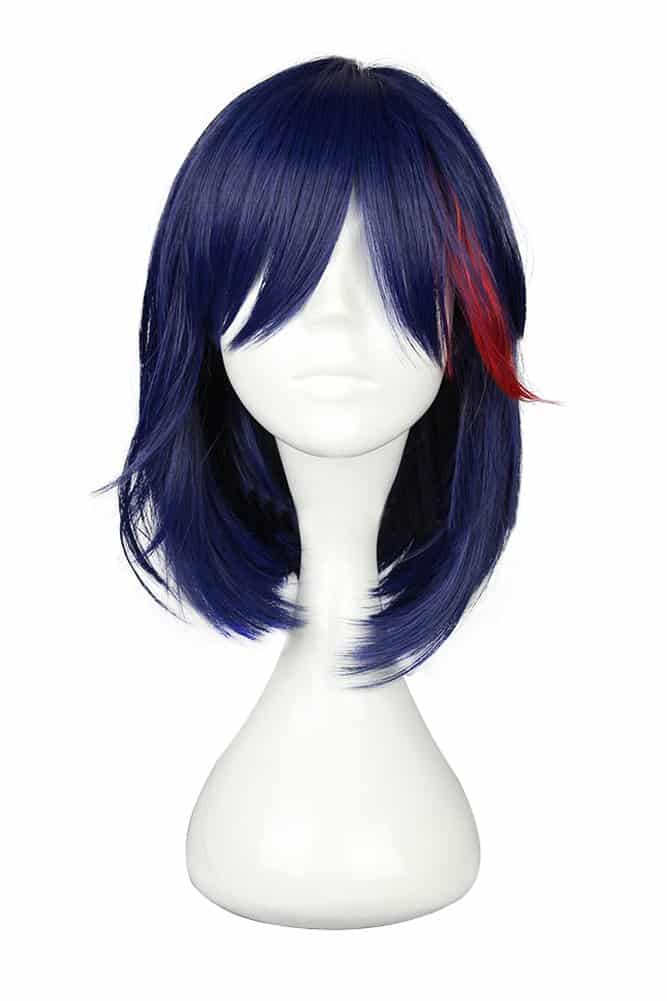 As you know, Ryūko has shoulder-length hair, and her hair is blackish-blue with a red-highlighted stand on the left side. You can find her wig on various Cosplay stores or Amazon. If you do not wish to make any investments, you use a red hair spray and color your strand. Voila! Your hair is ready for the Cosplay. 
Uniform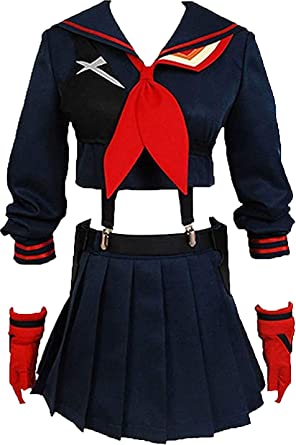 You will require a white shirt, a navy-blue miniskirt, and a navy-blue jacket for the uniform. You can make red stripes on the jacket's collar, and below the collar, you tie a red scarf. Moreover, you can use a red spray to make the stripes. Don't forget the details! Add the red strips to the end of the sleeves too. 
If you wish to purchase the uniform, you can buy it in any cosplay store near your locality or shop on Amazon. 
Shoes
For shoes, you purchase a pair of white high-top sneakers. Regular sneakers can also work well as an alternative. 
Additional Accessories
Do not forget the red fingerless glove on your left hand, the suspenders holding the shirt and skirt together, and the Kill La Kill scissor blade.  
Your Ryūko look is complete! Now, all you have to do is flaunt it in the Cosplay like how Pyrocynical did.
Samus Aran
As soon as Pyrocynical posted a picture of him cosplaying Samus Aran, fans went crazy! Samus Aran is a character in a video game and the main protagonist of Metroid, Nintendo, a game series. In the game, she later becomes a bounty hunter. 
As several people play the game, they may know Samus Aran. Moreover, what is a better reason to cosplay as Samus Aran other than the fact that Pyrocynical cosplayed her? 
Appearance
In order to cosplay as Samus Aran, you need to understand her appearance. Samus Aran is a human, and hence you need not prepare special props to distinguish her. 
Samus is a tall lady. Her height is 6 feet 3 inches. Her Armor looks extremely muscular, although she has a lean build. 
She has blonde hair with bluish-green colored eyes. She does not resemble the Japanese manga characters. Rather, she appears to be a Caucasian. 
Samus wears a blue bodysuit and ties her hair in a ponytail with a red hair tie. 
Personality
As the video game cannot portray a character's complete personality spectrum, her personality is observed only in bits and pieces. 
Samus prefers to be a lone wolf and is often seen in solitude with a melancholic vibe. Moreover, she dislikes taking orders, although she has still managed to accomplish a lot in her life. 
Moreover, Aran has unparalleled power, and she is determined to save the galaxy upon receiving deadly threats. She puts her resourcefulness to full use and gives her 200% in any given mission. Her sheer dedication is what is always admired by the fans. 
Abilities
Samus Aran has received warrior training since her childhood. This fact is enough to tell you all about her immense abilities. 
She is a superior athlete. Hence, her stamina and resistance are unimaginable. Her jumping and running capabilities are far beyond the caliber of a human. Samus is an excellent marksman and also comprises good sharpshooting skills. 
As she is a warrior, her kicks and wrestling tactics can defeat the foes in no time. 
Things You Will Require
As a Pyrocynical fan, if you also wish to cosplay Samus Aran. We have a guide for you to cosplay her. Read on. 
Samus Aran's power suit is difficult to carry as you would need immense strength and patience. However, if you wish to dress exactly as Pyrocynical, here is what you would need. 
Zero Suit, Bodysuit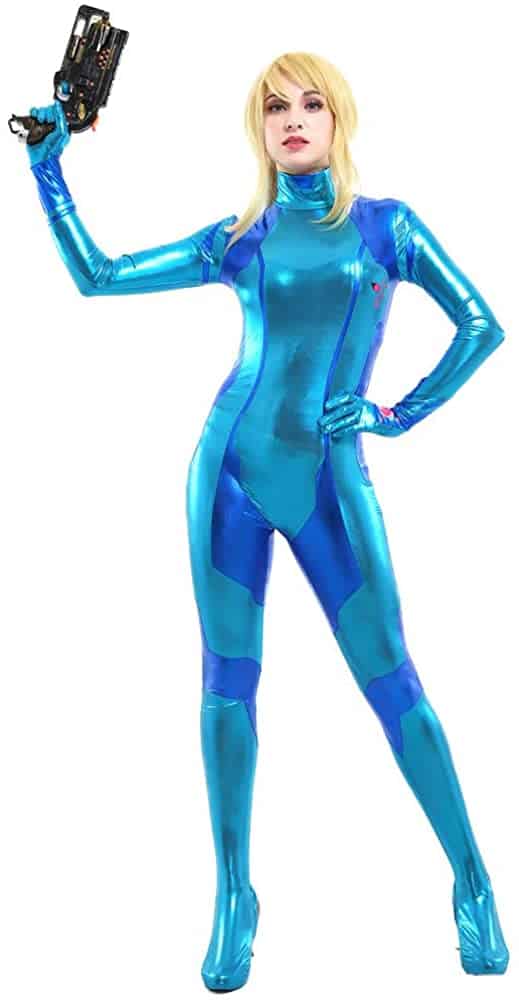 Under her massive armor suit, Samus Aran wears a zero suit or a blue bodysuit. You can buy the suite on Amazon or in any local costume store. 
If you do not want to purchase the zero suit, you can make one for yourself. Choose a blue lycra material and stitch it up to be a bodysuit. Alternatively, you wear a sea blue bodysuit and paint over it with fabric paint to give it the shimmer. 
Wig 
As you may know, Samus has blonde hair. You can purchase a blonde wig. Leave your hair open or put it in a ponytail with a red hair tie if you have blonde hair. 
Gun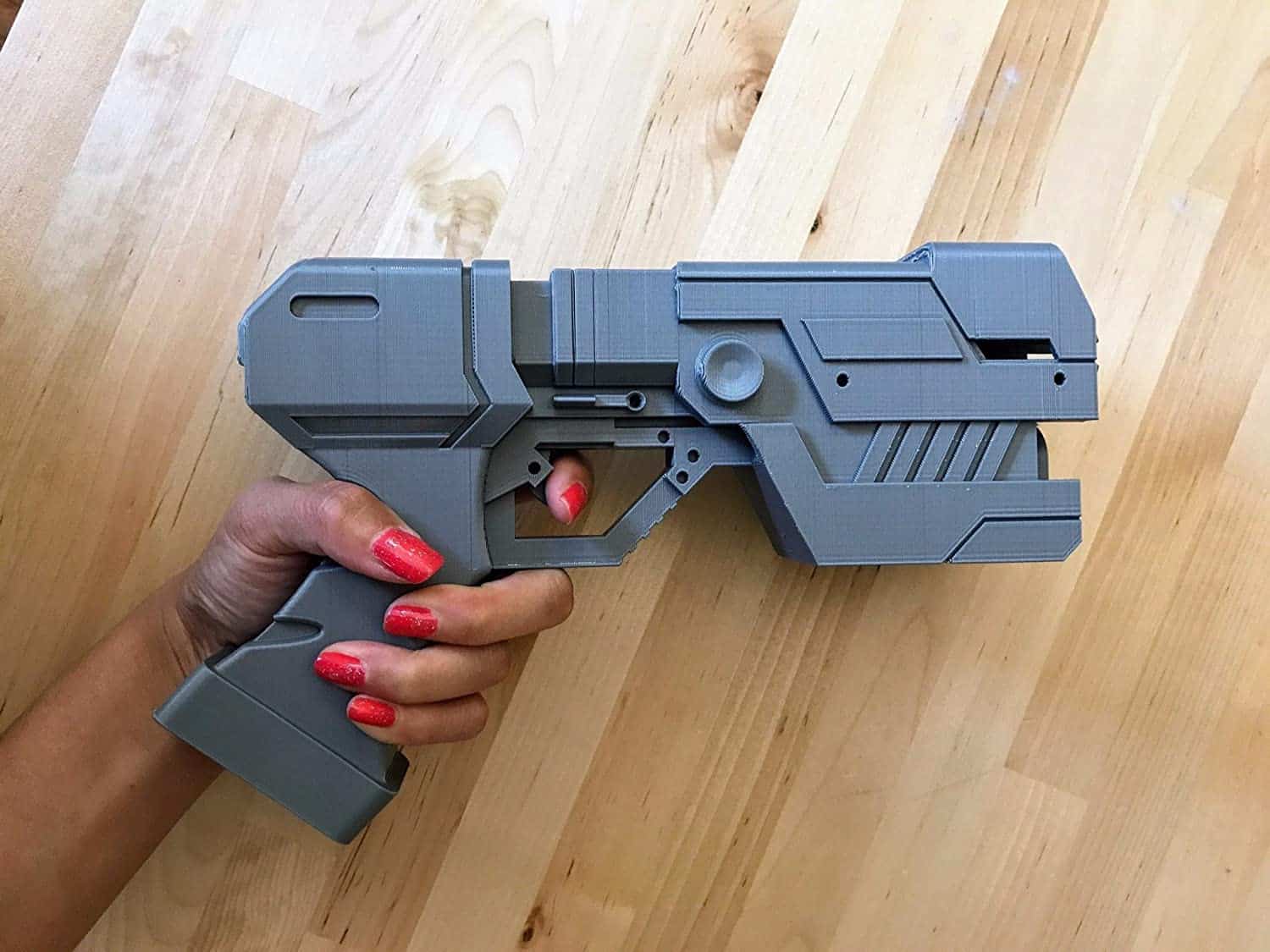 You would need the paralyzer Gun to complete the Samus Aran look. You can choose a grey toy gun or purchase it on Amazon. 
Shoes
Lastly, grab sea-blue heels and complete the look. Remember to paint it with fabric paint to give it the shine. 
FAQs
Pyrocynical has bagged a huge viewership over time. Moreover, individuals wish to know more about him. As he has cosplayed many characters, fans wish to know if he is an Otaku too. Sadly, he hasn't clarified his interests in manga or anime. 
However, here are some other frequently asked questions about Pyrocynical that can help you understand Pyro a little better. 
Question: Does Pyrocynical Do Anything Besides YouTube? 
Answer: Yes, Pyrocynical does other things besides YouTube. Pyrocynical is soon to launch a merchandise store. Moreover, the merchandise includes clothing of various types. 
You can find shirts, hoodies, caps, and much more in his store. There is a unique design which has been famous and most frequently bought at his store. The design is a short speech of Pyrocynical that says, "So, guys, we did it." It is a heartfelt speech, and Pyro thanks his fans for reaching 250,000 subscribers. The design is available in black and white. Although it was a limited edition, he intends to relaunch it. 
Question: Is Pyrocynical Banned on Twitter?
Answer: Yes, Pyrocynical's Twitter has been suspended. The reason is that he had tweets that were inappropriate according to the Twitter Guidelines. Moreover, he claims his tweets to be harmless. 
Final Thoughts
As an Otaku and a fan of Pyrocynical, it must be such a delight to see your favorite YouTuber cosplay some of the most famous Anime characters. 
If you intend to reference the two in the next Cosplay, pair Pyrocynical merchandise while cosplaying one of the Anime characters that Pyro has cosplayed. Voila! You'll find more people like you who enjoy Pyro's content as well as anime or manga.