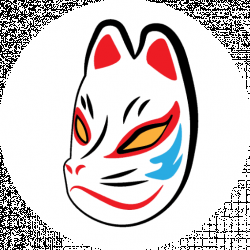 Latest posts by Core Cosplay Team
(see all)
There's one thing that makes Fortnite unique compared to other games out there: skins. 
There are literally hundreds of different skins you can purchase and wear on Fortnite – with no signs of the hot releases slowing down anytime soon. Personally, I think all of the different skins in Fortnite is the most interesting part of the game. I can't help when a sweat wearing Naruto skin knocks me while I'm wearing my Peely skin. Oh, what a comical scene that is. 
So, are you ready to create the best Fortnite cosplay ideas that the world has ever seen? I'm here to deliver the best inspiration you'll find on the Internet, faster than you can use a chug splash. Keep reading to grab some inspo for your next costume!
Fan Favorite Skins Of All Time
Of course, cosplaying Fortnite has many options. But you can't forget the classics. Of course, many skins have graced the player's screens, and some are just used for a season and are forgotten in your locker.
Some stand the test of time and will leave you coming back for more. While new characters are a fun pick for any cosplay, the O.G.'s have a special spot in all our hearts. There are our favorite Fortnite character options:
Hawk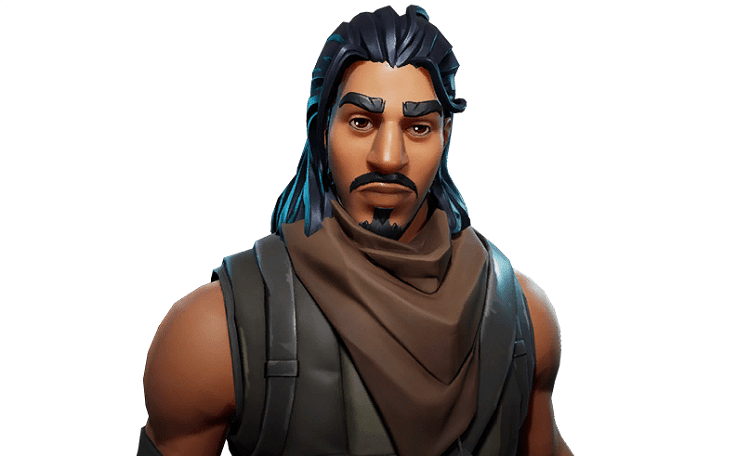 He is the original skin that everyone in Fortnite plays. You started off with a default pickaxe and common glider. Cosplaying is as easy and simple as a green jacket, black pants, and boots.
(Other defaults include: Banshee, Carlos, Emmy, Headhunter, Hector, Jonesy, Mansu, Ramirez, Renegade, Rio, Spitfire, and Wildcat.)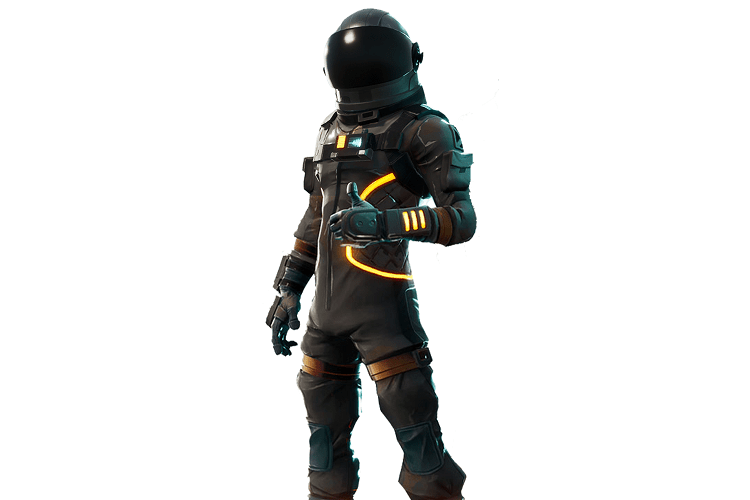 This is a classic from Season 3. This is a great cosplay if you are there for the fun of illusion. No one will know who you are because your space helmet will be blacked out. He is simple with a black jumpsuit, glow sticks, and a space helmet. Be sure to make the Dark Voyager costume part of your regular rotation.
Skull Trooper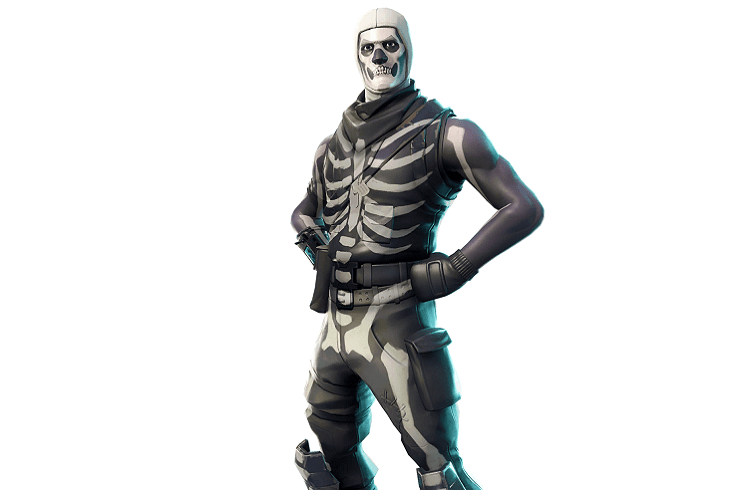 This fan-favorite skin makes its way to the shop every Halloween because of its spooky vibes. A man or woman can do this costume with easy. Just some white and black makeup and a skeleton suit found at places like Walmart or low prices.
For fans of Fortnight streamer Ninja, they are in luck. He has his very own skin in the game and you can be your fav skin and fav streamer in one go. Blue temporary hair dye or wig, yellow headband, long blue jacket, black pants, and gloves will complete this video game outfit just fine.
Peely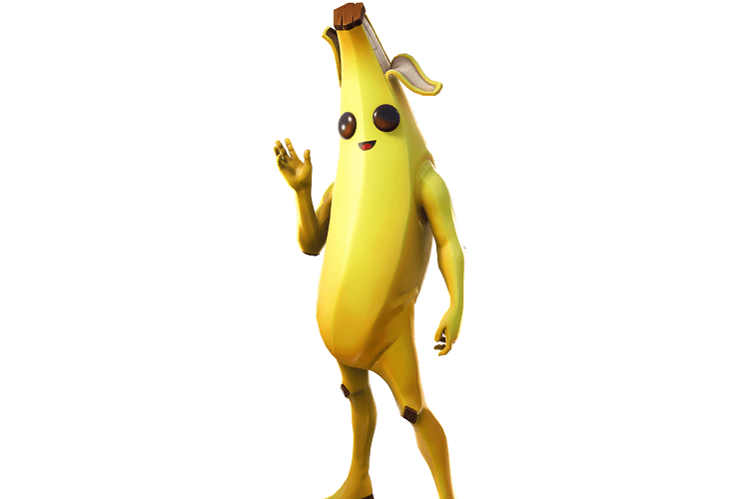 This banana is a force to be reckoned with. One of the most popular characters in the game of all time. You can find yourself battling a Peely at least once a match if you're not the one playing him yourself.
At this point, many different styles of him have been added to the game. Peely is a simple costume as long as you can find a banana suit in stores or online.
Fishsticks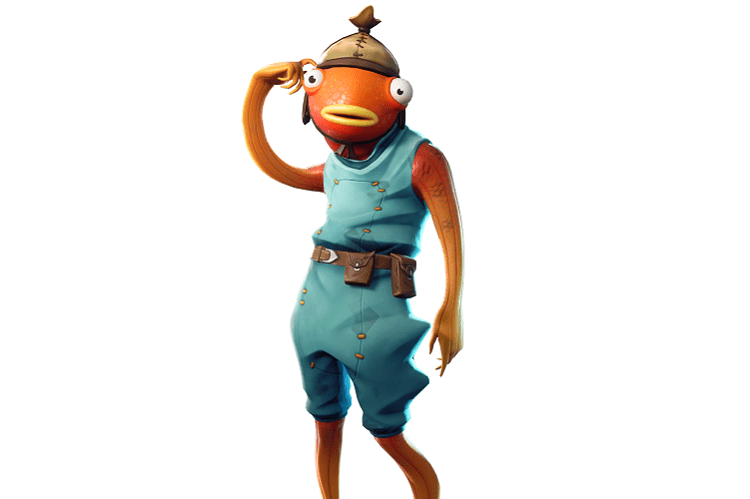 Another O.G. from the cast of skins that make players go crazy is Fishsticks. Many players jump at the opportunity to see him in the shop. Of course, the new skin Toona Fish is a modern version of the character, but some people prefer the original. While Toona may be customizable, Fishsticks has a classic look.
Superheroes
Of course, if what you are looking for happens to be a mix of your favorite superhero and game, then that is a great option. Fortnite offers skins that are both Marvel and D.C. universe. Skins like Raven and Superman became big in Season 7. But Marvel fans represent Venom and Ant-Man.
Sports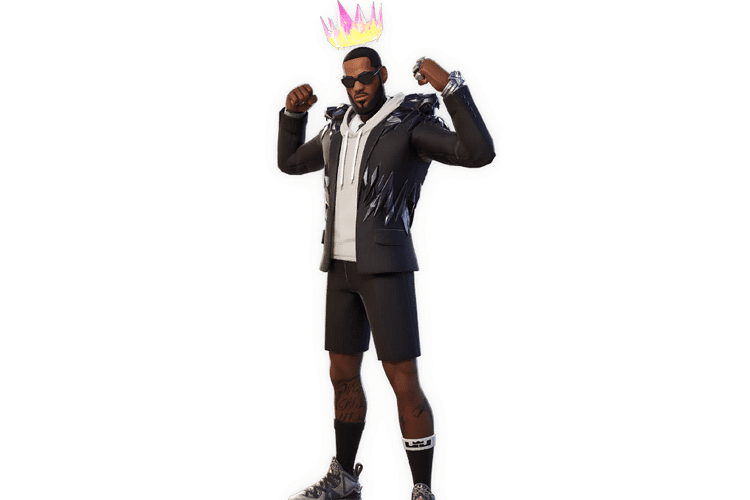 Fortnite helps sports fanatics really get in the mood for Soccer season, Basketball Season, and Football Season. Catch your favorite number in the shop for special events. Lebron James became huge recently, and many players chose him to defeat their foes.
Sports teams and superheroes are some of the best ways to rep when cosplaying. A little makeup can give your cartoon eyes and really help you look straight out of the game and off the field at the same time.
It's All About Details
Getting your costume right the first time can really amp up your cosplaying abilities. Luckily with how much Fortnight offers you, there are many different skins to cosplay as. But sometimes, you don't have the time to make it from scratch.
Premade costumes can be a real lifesaver. There are many which aim to serve Fortnite fans that can help you create a real-life skin in no time. Here are some time savers.
Teknique Costume
You may already have 3/4 of what you need for this cosplay in your closet. To pull off looking like Teknique, you'll need a grey zip-up hoodie, purple sweatpants, a gas mask, and a teal hat. The good news is, is that you don't have to wear the gas mask over your face. Instead, you just have to wear it around your neck. Be sure to pull the hood of your hoodie up over your teal hat to really sell the look! 
Pros:
Cheap costume option
An option for a couple looking to match; your other half can dress up as Abstrakt and all they'll need to add on is a blue vest.
Cons: 
Noob players may not recognize your outfit; this one is really for the OG Fortnite players 
Peely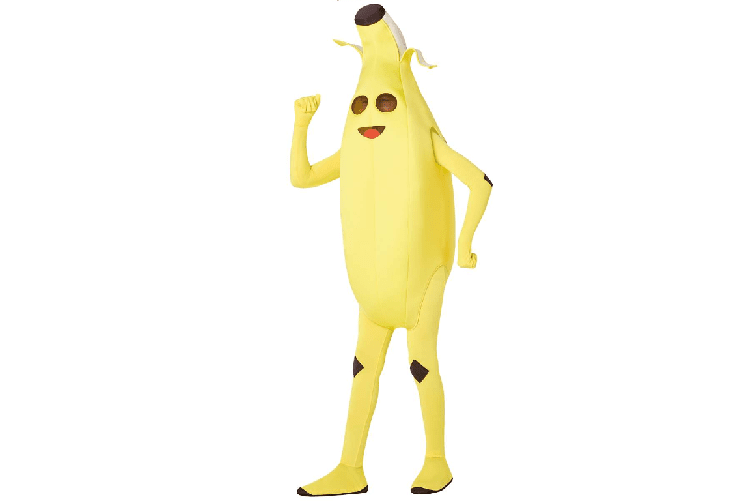 Save time with just a zip
Pros
This is a cost-friendly .

Peely is a recognizable skin so more people will know who you are.

This has a shortened ready time. Only one zip.

Easy to store for multiple uses.
Cons
This isn't the most creative . If you choose to go without all his gear you look like just a banana.
This isn't the coziest one. You can get cold.

May take a while to unzip if you need to use the bathroom. Not accessible for emergencies.

Your whole face is covered. Everyone will be asking, "Who's that in the banana suit?"
Bush
This costume idea may make some Fornite players chuckle and others get irritated. There are some players in the game who camp bushes (hide away from other players inside of a bush). Dressing up as a bush may get a good laugh out of some people and it's a super easy costume to pull off (talk about a victory there). 
You can purchase artificial foliage off of Amazon or from a local craft store. All you need to do is super glue the fake foliage to some old clothes. Crouch down low while you're in your costume to try to get a scare out of some of your friends!
Pros:
Easy to make and super affordable
A unique costume idea; there won't be a lot of people who come up with this idea
Cons: 
May slightly anger some easily-triggered Fortnite fans 
Fishstick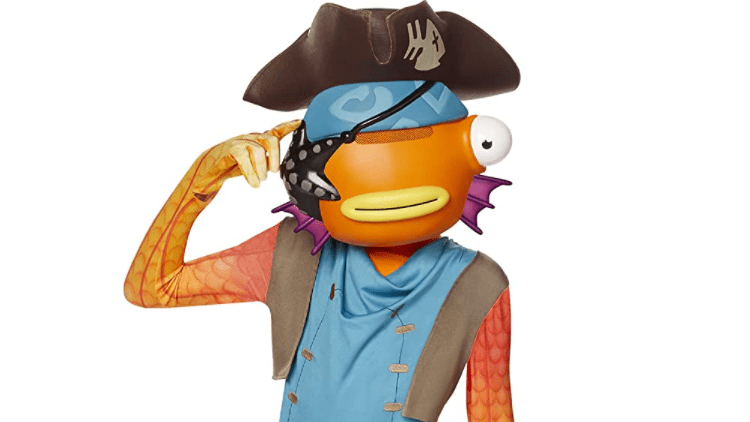 One mask and a suit, and you're ready to get going.
Pros
This is a cost-friendly .

Fishstick is a recognizable skin so more people will know who you are.

This has a shortened ready time. Just an and .

Easy to store for multiple uses.
Cons
This isn't the most creative . This is always flawed with store-bought costumes.

May take a while to unzip if you need to use the bathroom. Not accessible for emergencies.

Your whole face is covered. Everyone will be asking, "Who's that in the fish ?"

Makes you choose between slippers or shoes. No one wants to wear thin slippers out.
Default Skin on a Llama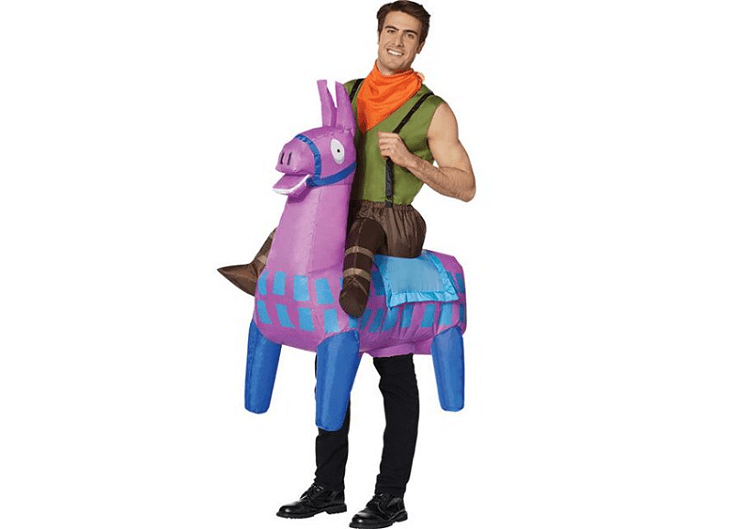 Here, the skin isn't the focus. It's the rideable llama.
Pros
This is a cost-friendly .
This is really two 's in one. It's a great way to impress anyone.
This has a shortened ready time.

Your whole face is out so your friends can see you.
Cons
It's hard to move around in those blow-up suits. You have to be aware of tight spaces.

If you need to take off the Pinata for any reason the is ruined.

No sleeves equal getting cold quick.

Your legs out the bottom take away from the .
Ready-made costumes like these are great for last-minute looks. Never get caught not being the center of attention. And hey, with these, you really just need to learn a cool Fortnite dance.
Cuddle Team Leader
If you've ever had the V-buck scam warning pop up on your screen while you're waiting to get into a match, you've seen the Cuddle Team Leader. While this pink teddy bear is adorable, it's clear she shouldn't be messed with. 
For this costume, you can purchase a whole Cuddle Team Leader onesie. If you're not that committed to the cosplay (or if it's too hot where you live), you can purchase a Cuddle Team Leader mask. If you buy the mask, buy a hot pink sweatshirt and a hot pink and hot pink sweatpants. 
Next, you'll want to get a black backpack, black shinpads, purple fingerless gloves and purple combat boots. Throw these all together and you'll have mastered the perfectly creepy and perfectly cute Cuddle Team Leader! 
Pros:
Instantly recognizable cosplay
Perfect for younger girls who want to be girly but also want to have a Fortnite related costume
Cons: 
There are a lot of pieces to buy for this outfit that you may only use once
DIY Tips To Bring It All Together
Maybe you went for a Fortnight store-bought costume but need the extra bling to bring your character to life. No worries your cosplay can be perfect with little tips and tricks.
Back Bling can be replicated by getting a backpack for low prices at restores. You don't have to destroy a new bag. and spray can get you far. Rely on your own skills to get you where you need to go. You can also have a place to store your items when you aren't in need of them. Plus a blue tooth speaker in the pack is a unique way to play music for any emote you like.
is great for any axes. Not only will it make it light and easy to carry around, but they are also safe to bang around if need be. You won't be able to collect wood and gold from that couch but you'll look cool while keeping it intact.
Painted can replicate med packs, shield pots, and even for favorite fish. Don't forget items keep it interesting.
FAQs
Question: What are the Most Popular Fortnite Skins to Play As?
Answer: The most popular skins are the default skins. These are because these are the ones players have access to no matter what.
Characters include Hawk, Banshee, Carlos, Emmy, Headhunter, Hector, Jonesy, Mansu, Ramirez, Renegade, Rio, Spitfire, and Wildcat. These defaults are the most popular because they are the most common. Characters like Peely and Fishsticks are the most played-bought skins.
Question: Is it Better to Make a Homemade Fortnite Cosplay?
Answer: To make any Fortnite cosplay unique, it's better if it's homemade. This option allows you to add as much detail as you like. Not to mention no character is off-limits if you make the costume yourself. However, it is easier to buy a pre-made costume. It all depends on what you have time and money for.
Question: Who is the Rarest Skin in Fortnite?
Answer: If you are looking for a rare skin, then look no further than Aerial Assault Trooper. He was only available to buy Season 1 Chapter 1. A player had to reach level 15 to be able to purchase him for 1,500 v-bucks. This was even before battle passes were added to the game.
Final Thoughts
There are so many easy skins to cosplay when it comes to Fortnite. But sticking with the classics is definitely always a hit. However, going for a rare skin for a convention or party will make you stand out as someone who is unique. No one else will be dressed up as you.
The easiest to cosplay Fortnite skin is Peely. Not only is his whole costume a cheap zip-up banana costume, but all the training required is also your favorite dance move. But a default character is just as easy. Adding a back bling, harvesting tool, and a glider is a nice effect. Maybe even print out your character's loading screen and hand them out at the party to leave an impression.
Last but not least, a classic for this year would be to go as one of the new characters. Not only are they a hit, but they will definitely be something that everyone who plays notices. So be yourself and find your favorite skin. There is no need to think too much about it.