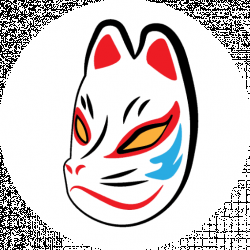 Latest posts by Core Cosplay Team
(see all)
Naruto is among the most beloved shows from our childhood, the adventures of a young boy who struggles through life to achieve his ultimate goal of being the Hokage, you can't help but fall in love with it.
Naruto is quite popular for its music which touched us fans very deeply, amazing story and plot which grows in complexity and staggering depths as we learn about the conspiracies and injustices of the shinobi world and amazing characters who you just can't help but get attached to and adore.
Of course, the show is called Naruto and follows his Progress towards becoming a Shinobi, many fans have been enchanted by the charms of the Byakugan Princess, her shy and strong-willed personality is what made her the first crush of so many fans.
In the cosplay scene, fans are in love with the soft and fierce best girl from Naruto, you will definitely see five to ten Hinata cosplays in every anime convention which are totally amazing.
Who is Hinata?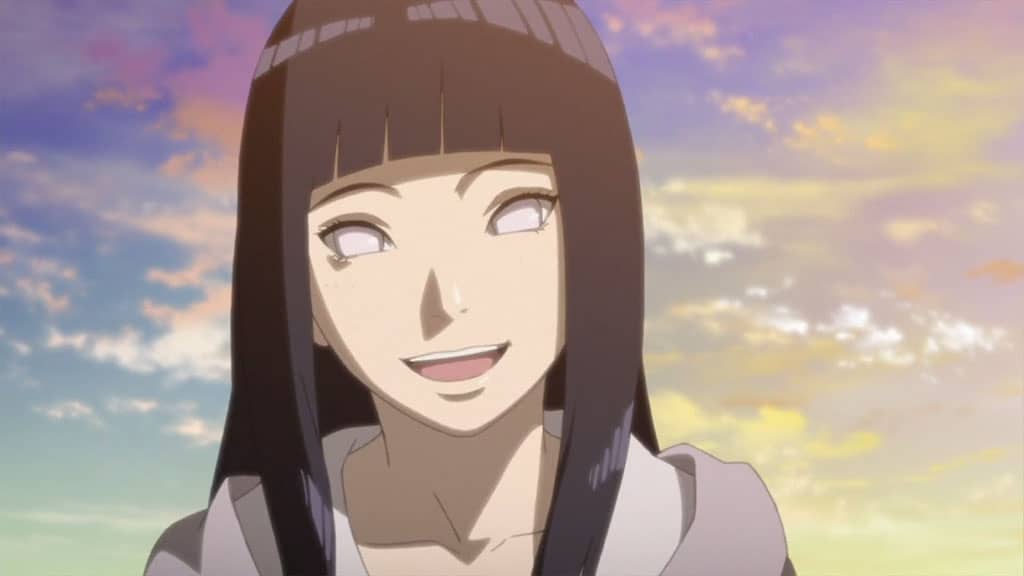 Hinata is the older daughter of Hiashi Hyuga — head of the Hyuga clan. Ever Since she was a child, she was destined to become the heiress to the Hyuga clan and lead the clan with great honor.
Hinata was a sensitive and polite child who always showed respect while addressing people with proper honorifics, always caring for other people's feelings and well-being. Her timid and meek personality can sometimes be troublesome as it renders her unable to respond properly in fear of offending someone.
Her primary motivation has always been naruto, whom she has been captivated, he initially caught her attention because of his kindness, outspoken nature, and most important his Nindo (Ninja Way) of never giving up, Hinata has looked up to him and tried to apply some of these qualities to herself.
" Naruto, when I watch you, I feel strong, like I can do anything. That even I am worth something."
Genin Hinata Hyuga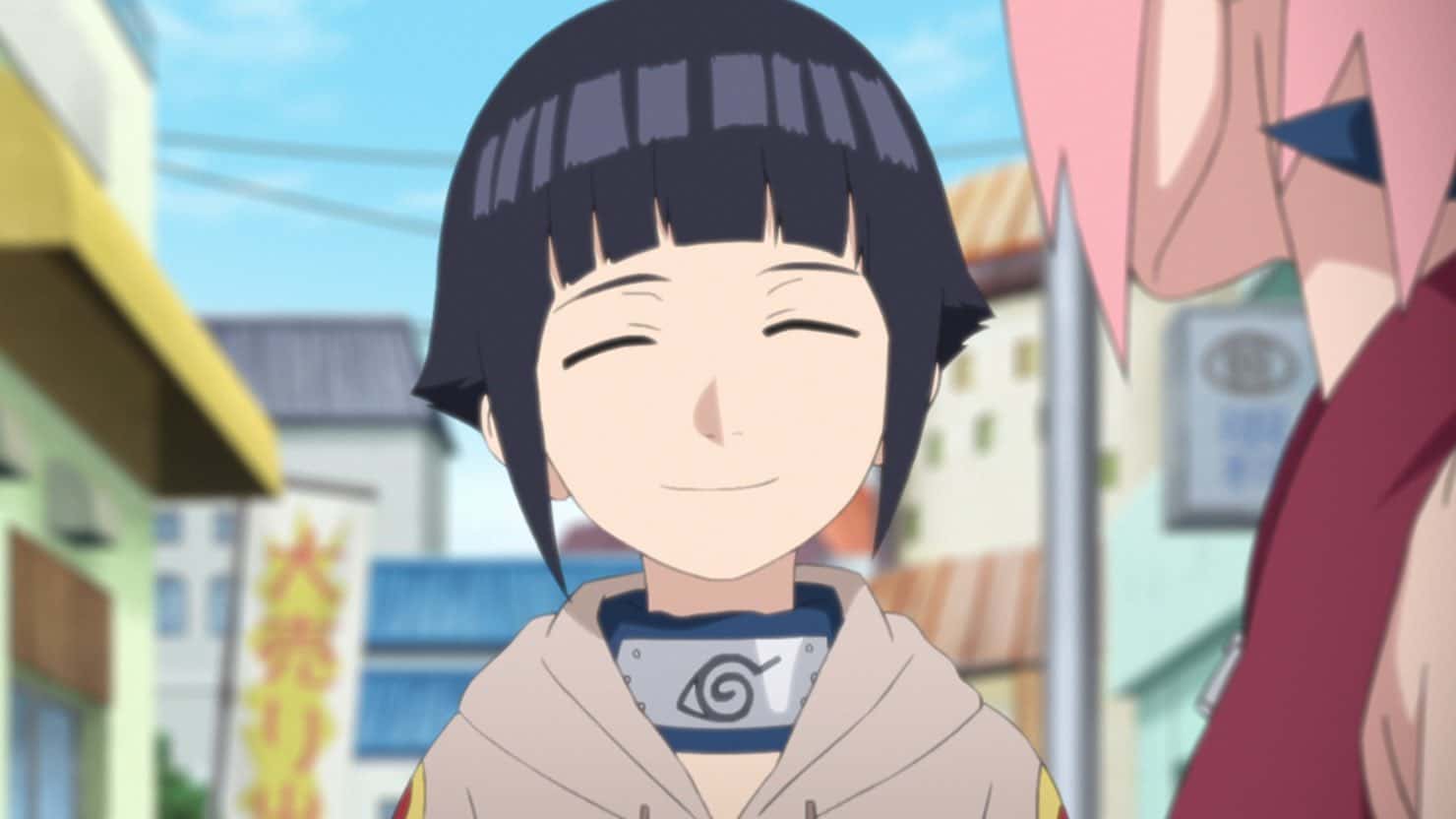 The story of how our cosplay community fell in love with Hinata's character begins here. It's the original Hinata's outfit she wore during the first part of Naruto and where we all fell in love with her character as the shy and loveable kunoichi who supported our hero from the sides, Hinata wore this outfit during the entire first part of Naruto.
While not being the fan-favorite of the community, it is the first choice for many cosplayers because of its simplistic design and fine attention to detail such as the fire emblem on her upper sleeves.
The original Hinata's outfit is something that defines who she was, with the hardships she faced and fought against strong opponents in the Chunin exam, we grew up alongside these characters and remember how tough it was.
The original Hinata's costume is a fine choice for any cosplayers and I would encourage you to go through with it, it shows that you're a true Naruto fan.
Costume
The original outfit of Hinata is very simple and easy to put together, her costume is composed of a cream-colored hooded jacket with fur which you can easily find in your local store, a hidden leaf headband that is fairly easy to create it yourself with "uniform cloth", naruto style ninja shoes, navy blue pants, and a kunai leg bag.
Hair
Hinata had dark blue hair in a hime-cut, during the first part she had short hair, a cut just above her forehead similar to a bowl-cut with two chin-length strands from the side.
If you have black hair, you can easily achieve that with a simple bowl haircut or you can purchase a bowl-cut wig.
Chunin Hinata Hyuga
Naruto comes back to the village after 2 years of being gone with Jiraiya sensei to hone his skills as a shinobi under one of the three legendary Sanin to control the power of the nine tails and master the art of sage mode.
Hinata's costume in Naruto Shippuden is what defines her true beauty and attractiveness, It's the fan-favorite outfit in the community, she started wearing this in the 2nd part of Naruto as a Chunin, this was also the first time she took on the lavender color which complimented her very well.
Her Chunin costume is easily the first choice for cosplayers not only for the simplistic yet unique design but also because of the impact it had over the community like how she put her life on the line to protect Naruto when fighting against Pain.
Naruto fans will always appreciate and adore this beautiful cosplay, it's an excellent choice for cosplay since it is easily among the most popular ones.

Just like the previous one, this outfit is really easy to put together, her outfit consists of a fishnet top with a multicolor lavender and cream hooded jacket which you can easily get at a local store, a hidden leaf headband around her neck, blue navy ankle pants which shouldn't take you much time to make, black exposed low-heeled sandals and thigh belt on her right leg with a kunai leg bag.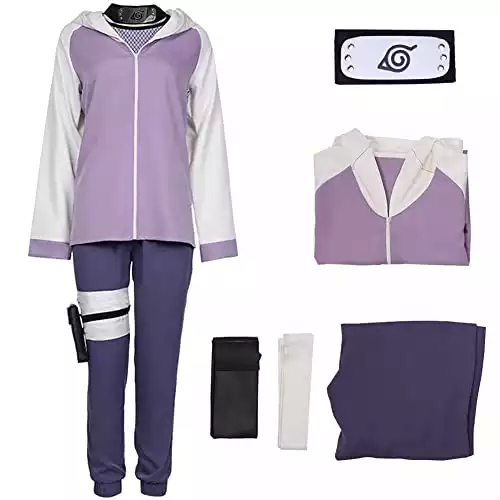 Hinata Hyuga Cosplay Costume | Amazon
This Hinata clothing set is made of high-quality polyester fabric. Soft to the touch, exquisite workmanship, and comfortable to wear.
Buy at Amazon
We earn a commission if you make a purchase, at no additional cost to you.
08/03/2023 07:24 am GMT

Hair
During Naruto Shippuden, Hinata kept the hime-cut and had decent long hair reaching down to her back with two shoulder-length strands.
If you have decent long hair, all you need is a hime haircut to finish it off. Or you can use a wig if you're concerned about getting the hime-cut.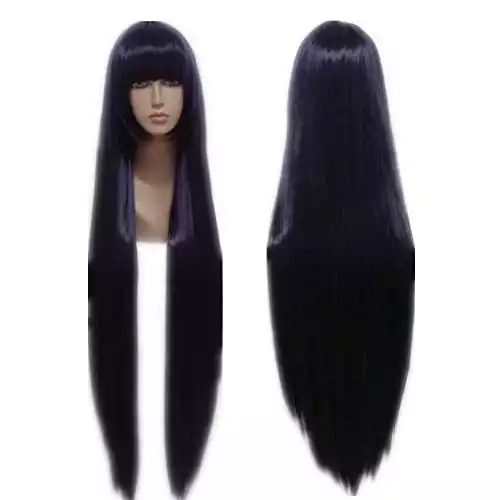 Hinata During Fourth Ninja War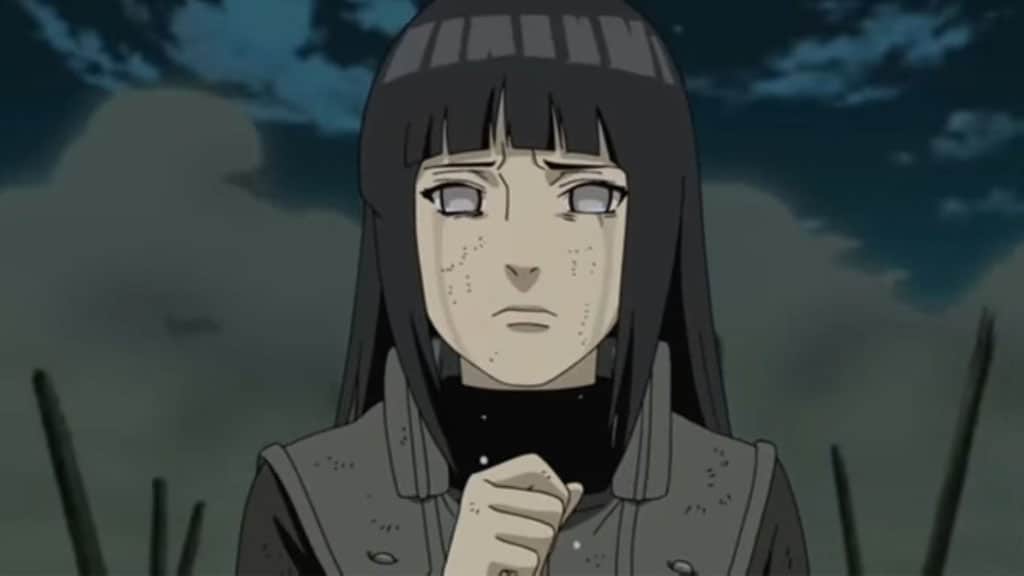 The fourth great ninja war was something of a miracle to behold with the 5 great nations coming together to defeat the great evil which was the Akatsuki and the beast known as the ten tails.
During the great ninja war, Hinata is placed alongside Neji in the 2nd division to engage a large portion of the white-Zetsu army, she switches her outfit to the standard Konoha infantry flak jacket, and though she doesn't seem to be wearing a forehead headband.
Though not being the obvious first choice for many cosplayers, this uniform is definitely something to look into, many people rate this cosplay to be of a lower quality than the rest of the costumes but I'd say that it was a nice change for her and she definitely was a beauty in that war.
Some will argue that you shouldn't do this specific cosplay but I will tell you to give it a try and you will definitely look amazing in it. I have checked out some Hinata cosplays in the shinobi war and they are definitely worth trying.
Costume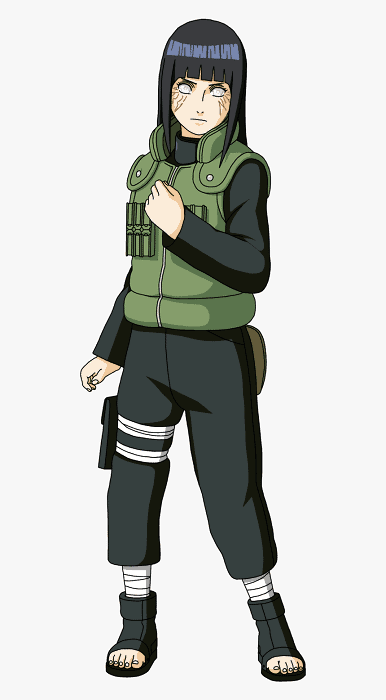 Hinata's outfit from the fourth great ninja war is your Konoha standard Jonin uniform from the Naruto universe, to recreate this you need the following. Dark blue long-sleeved shirt and pants which you can buy from your local clothing store, Konoha infantry flak jacket which you need to purchase online, thigh-high white bandage around her right leg with a kunai leg bag and open-toed shoes.
Hinata Casual Outfit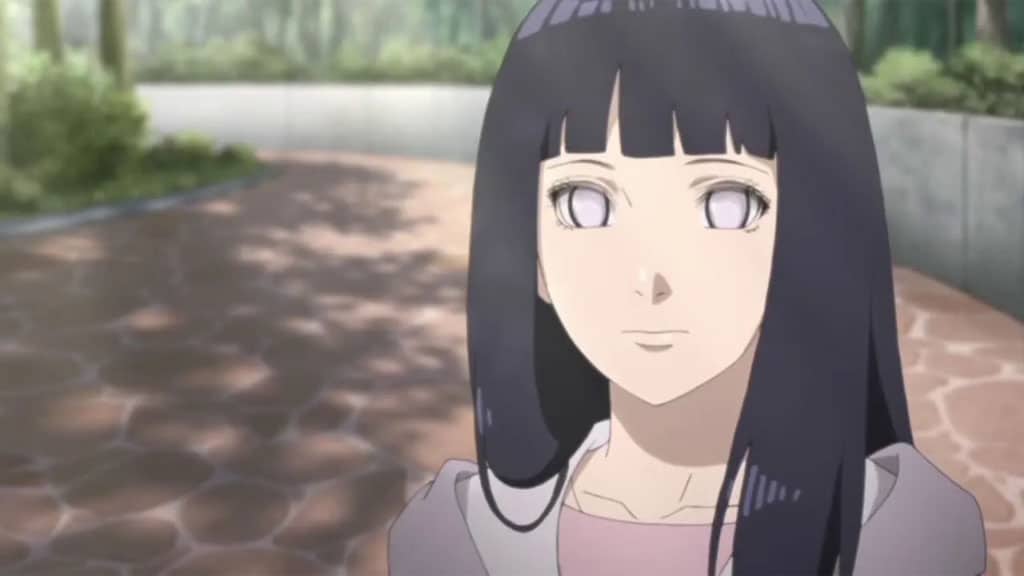 After the great fourth ninja war is over, Hinata and the other Chunin are now fully grown adults Jonin, and to show how much they've all matured, everyone's new outfits are created to reflect that.
While some outfits are better than others, Hinata's costume might seem very bland at first and leaves much to be desired. However, it also shows how humble and modest she is that she doesn't prefer fancy-looking clothes.
Because this costume is only shown during the final parts of the show and doesn't cover many stories except the Toneri arc and "the Perfect Day for a Wedding", many people haven't even considered this to be a choice for cosplay.
Many people even hate this costume because it's not "flashy" like her previous outfits, but I say that it's nice to see my favorite girl from Naruto in something other than her ninja gears. If you decide to cosplay as a casual Hinata, you will definitely have my vote.
Costume
An outfit like this is very simple and easy to recreate, all you need is a long-sleeved shirt and a pink t-shirt on the top, a mellow purple jacket which funny enough you get all these things from any local store. A long yellow-ish long skirt with black short ankle pants and her brown sandals.
All of these items are combined to make the perfect girl!
Hinata The Last Outfit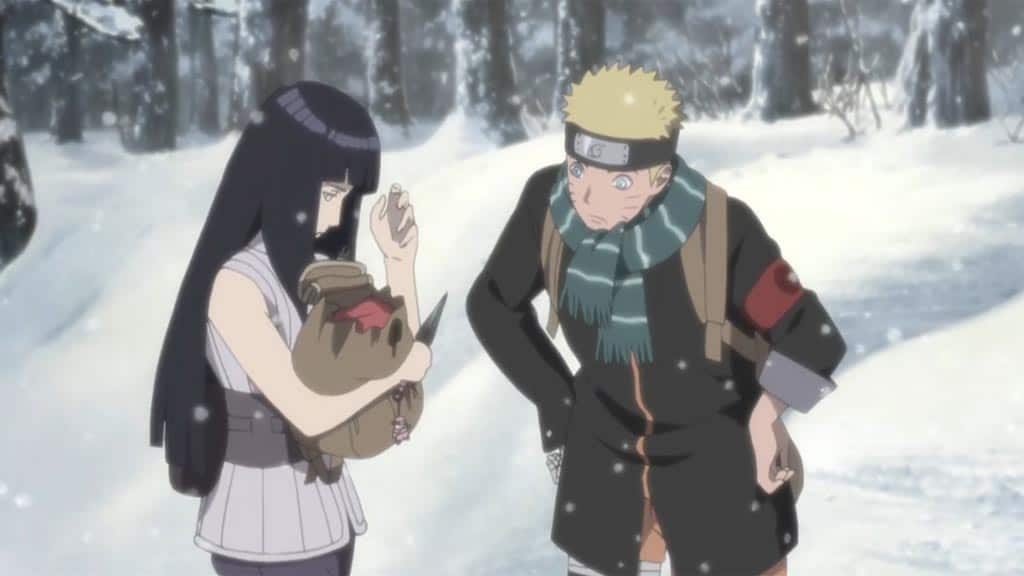 Two years after the great ninja war, Hinata's mission attire changes quite a bit to a sleeveless kimono-style blouse, which seems to really suit Hinata and is a true reflection of her character.
It is definitely an amazing outfit for Hinata and the anime community couldn't be happier, she went through some wardrobe changes in The Last film. However, her standard mission attire is something of a hidden gem which seems to be an evolution of her previous outfit in Naruto Shippuden.
Even though the costume is only shown during the last film, the cosplay community has taken quite a liking to it and who can blame them, this attire is definitely something you would wanna try out for yourself.
So many wonderful cosplayers have tried out this amazing attire and I can't say that I've seen a single bad one yet. If you are looking for something amazing to try out, here it is.
Costume
You can recreate this outfit quite easily in a short amount of time. You would need a light lavender kimono style sleeveless top with vertical lines which you might find in a Japanese style clothing store and a dark purple obi that holds it around her waist, dark navy shorts, thigh-high stockings, white bandage on her right leg with a kunai leg bag and instead of her short sandal she wore high high-heeled ninja boots.
Hair
During The Last: Naruto the Movie she has beautiful long black hair extending beyond her hips and her hair strands reaching to the chest, sometimes she would tie it into a ponytail.
Hinata in Boruto: The Movie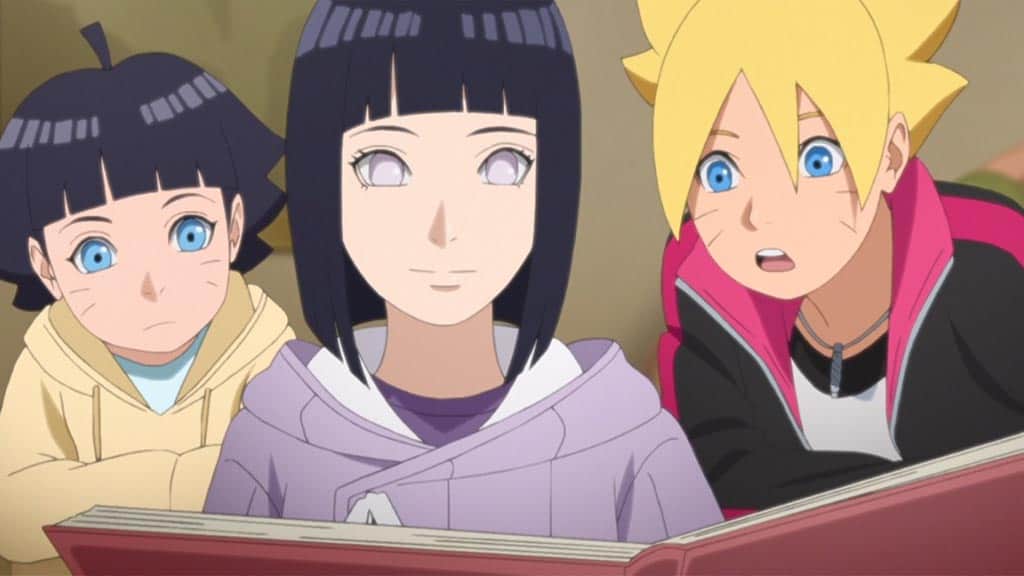 After getting married to Naruto, her outfit definitely changed a lot. Some say it's for the better and some really dislike it. Her outfit in the Boruto series is definitely a step down from her previous costumes which initially made us fall in love with the Byakugan princess. Tho, I suppose it makes sense to let the newer generation have the spotlight.
Hinata wears the same costume for the current ongoing Boruto series and is a stay-at-home mother after fulfilling her dream of marrying Naruto and being by his side forever.
Despite not being the first choice for many Naruto cosplayers, Hinata's outfit in the Boruto version is a popular choice for couples. Many cosplayers have focused on the Heartwarming relation that Naruto and Hinata built together over the years which evolved into a beautiful family.
Costume
After getting married to Naruto, her outfit changed quite a bit. Here is what you need to perfect Hinata's Boruto costume. A white long-sleeved shirt with two pink stripes and a purple short-sleeved jacket which she wore on top of it. Light brown shorts and dark purple open-toed boots.
In the Manga version, Hinata wore an Uzumaki symboled necklace which indicates she has become a part of the Uzumaki clan.
Hair
In the Boruto series, by the time Boruto was ready for the ninja academy, Hinata cut her long beautiful hair into a bob-style hime haircut reaching her shoulders.
Frequently Asked Questions
Question: Can I buy pre-made Hinata costumes?
Answer: Yes you can purchase any pre-made Hinata costumes if you don't want to spend your time creating one for yourself. However, almost every Hinata is quite simple to create, you can buy specific parts of the outfit if you'd like to skip a few steps in putting it together.
Question: What does the name Hinata mean in Japanese?
Answer: Hinata is a unisex name in Japan which means "Sunny Place" or "place in the sun" which makes it quite fitting that she named her daughter Himawari which translates to "Sunflower" because a sunflower can not grow without the sun.
Question: Why does Hinata Love Naruto?
Answer: To be honest there are many reasons why Hinata initially liked Naruto. It all started in a flashback from The Last: Naruto the Movie, where they first met on a snowy street, Hinata was being bullied by some boys for her "strange eyes" and Naruto, despite knowing nothing about her, protected her.
Hinata was inspired by Naruto and always admired him for never giving up on his dreams no matter how tough the situation might get. She open supported Naruto even when nobody else did and Imitated his ninja way.
Hinata Cosplay Outfit Ideas: Final Touches
Before heading out to the anime convention, it's better to add some minor details to your costume to make it come to life, here are some suggestions that will improve your cosplay.
One of the most recognizable genetic traits of the Hyuga Clan is their featureless white eyes known as the Byakugan, so a pair of white contacts is a must when cosplaying as Hinata.
These costumes are quite fun when paired up with someone from the hidden leaf, Team 8 would be perfect or if you're planning to go as a couple, Naruto and Hinata will look perfect together.
Hinata has a very timid and shy personality so it'll help them to behave a little quieter than usual and try using her cute "Ano…" hand sign when talking to people.