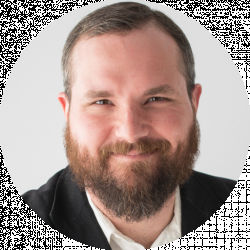 Latest posts by Matt Howell
(see all)
Transform Into Your Favourite Character with These Awesome Costumes
A significant component of cosplay and attending fan conventions is the inclusion that it can offer a person. Dressing up as your favorite character from a book, comic, movie, anime, or television show allows you a chance to be creative and let your imagination run wild. Cosplay is also a way to escape the shackles of societal standards and feel free and welcomed to be whoever you want to be.
Attending a Comic-Con or fan convention dressed in the attire of your choosing grants you the chance to be around like-minded folks who carry the same passion and fandom that you do. It also means getting away from the constructs that are put on us every day. You get to surround yourself with similar people in an environment where gender, sexual orientation, religion, culture, and size are meaningless. All that matters is your love for whatever genre you enjoy. Cosplaying at a convention is one of the few places where you can be completely free to be whatever you want.
As anyone who doesn't fit the standard mold of sizes that clothing brands have laid out for us, which most of us can attest to, finding a costume that you can feel comfortable and fabulous in isn't always an easy thing to do. But with a little bit of creativity and with the help of Halloween shops, thrift stores, and second-hand shops, you can put together an outfit that will have you feeling fantastic and fierce no matter what character you choose.
Before we get to some excellent plus-sized cosplay ideas, let's have a quick history lesson on the origins and evolution of cosplay and fan conventions.
A Brief History of Cosplay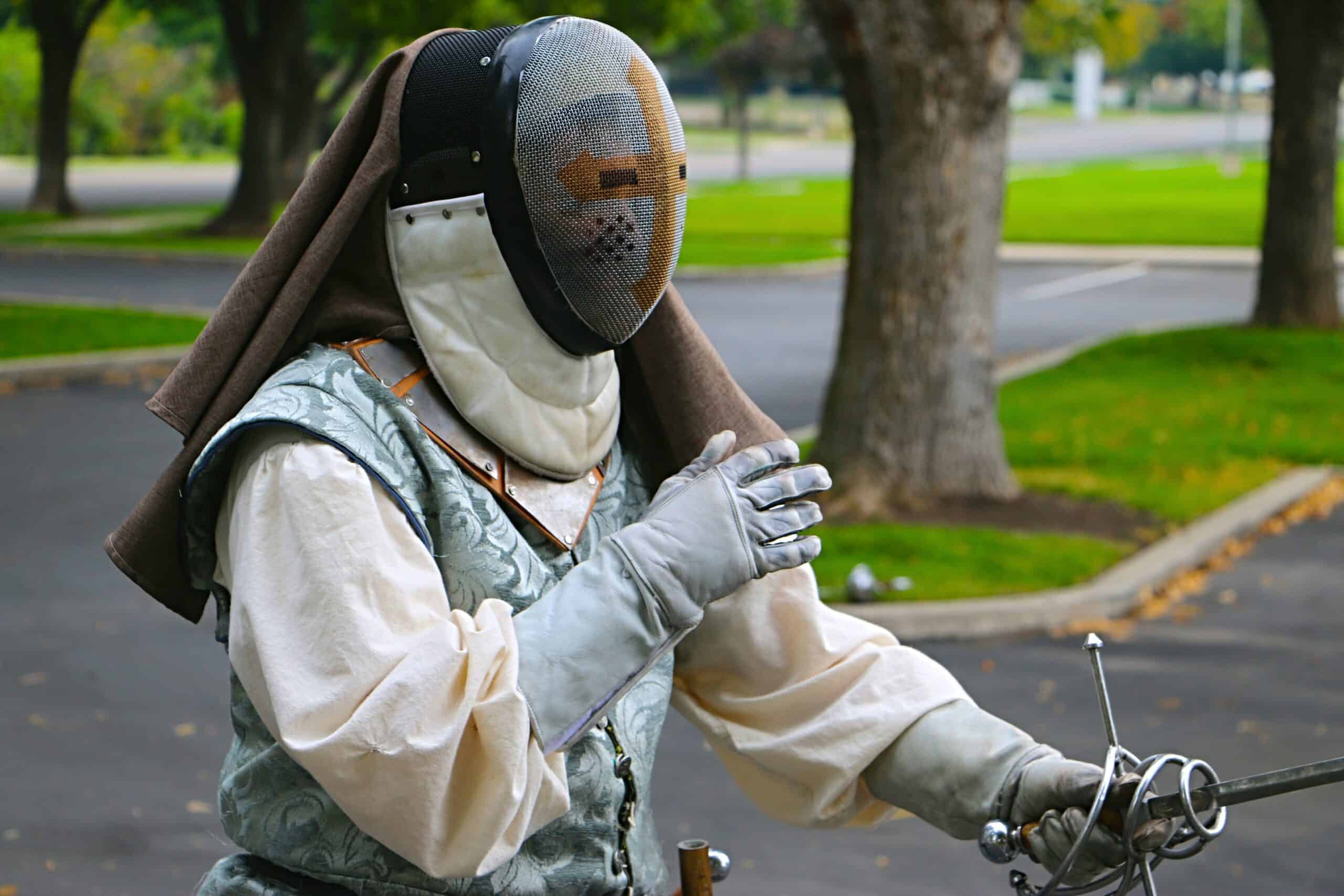 The roots of cosplay were first laid in the late 1930s in North America, but back then, it was called 'costuming.' People would don outfits related to the genre of film or books they enjoyed. It's believed that a man named Forrest J. Ackerman attended a sci-fi convention dressed in a futuristic costume. After this event, conventions began offering prizes for 'best costume,' which helped increase the number of folks who would attend these gatherings.
The term "cosplay' originated in 1984. Japanese reporter Nobuyuki Takahashi attended the Worldcon in Los Angeles. Takahashi combined the words "costume' and 'play' after believing the translation for masquerade sounded too old-fashioned. Cosplay was already gaining steam in Japan thanks to the popularity of the manga series Urusei Yatsura and the television show Mobile Suit Gundam.
In recent years, cosplay has reached out far beyond the realms of sci-fi and anime. Attending conventions now means you'll see well-known characters from movies, TV shows, comics, anime, mashups, and original concepts.
Now for the exciting part. Here are some ultra-rad plus-size costume ideas to show off to your friends and fellow attendees next time you're at a convention.
10 Plus-Size Costume Ideas to Get Excited About
You will most likely find several of these costumes in your local Halloween or costume shop, but I find that creating an outfit is much more satisfying and fun. Exploring thrift stores and second-hand shops for the pieces to put an outfit together is half the fun. Plus, you can add as much detail as you want while also making the costume unique to you.
Ursula
The antagonist Ursula from The Little Mermaid might be as popular as the main star. Although she is an evil deceiver, she sure looks good while doing it. Ursula is a cosplay staple at most conventions, but the costume never gets old, as there are various ways to make it your own.
The main things you'll need are a blond wig (unless you're good at doing updos), a purple and black dress, a shell necklace, tentacles, and some makeup. You can for sure buy the whole costume or elements of it from a store, but you can also make your own. The most time-consuming aspect is the tentacles. A simple way to make them is to use thick pantyhose filled with batting or other light materials that you can then pin or hot glue to your dress.
What you need for the costume: Black blonde or white wig, dress, tentacles, shell necklace, and makeup.
Available to buy the costume in store: Yes
Difficulty: 8/10
Ariel
Sticking with the immortal classic that is The Little Mermaid is creating your own Ariel look. As with Ursula, Ariel can often be seen at fan conventions, but the costume can be made in various ways to stand out from the other Ariels you may see.
Also, like Ursula, this costume can be purchased at a costume shop, and if you don't have a lot of time, it may be your best route. But if you have the time and the imagination, you can make your own enchanting Ariel costume.
Now, you can go the mermaid look or the transformed into a human look. You will need a purple top, green dress, red wig, and a plush Flounder for the mermaid costume if you want to go all out. For human Ariel, find or design a dress with a red wig and a big blue bow.
What you need for the costume:

Mermaid look – red wig, purple bra or top, green skirt or tights for the fin and plush Flounder.
Human Aria: red wig, blue and white dress, and blue ribbon.

Available to buy a costume in store: Yes
Difficulty: 6/10
A Ghostbuster
Thanks to a new movie and no shortage of merchandise, the Ghostbusters are more relevant than ever. It's a classic look that can suit anyone with just a few key elements. This look can vary in cost and details. Some folks make their proton packs and accessories, while others go with toys or inflatable options.
All the pieces for this ensemble can easily be found at most costume shops, but you can also make your jumpsuit. Visit some second-hand shops and look for some beige or grey coveralls. Make some patches with your last name and the Ghostbuster logo, and glue or sew them onto the jumpsuit. Add some grey elbow pads and whatever ghost-fighting accessories you want, and you're ready for action.
What you need for the costume: Ghostbuster's jumpsuit, patches if you're making your own, black boots, grey elbow pads, proton pack, and other ghost fighting accessories if you want.
Available to buy a costume in store: Yes
Difficulty: 8/10
Princess Fiona
A costume that has recently become a common sight at conventions is Princess Fiona. Of course, this makes for a great couple's costume if your friend or partner wants to go as Shrek, but it's also an excellent look on its own.
The first thing you'll want to consider is if you're going to use body paint or not. This is a big decision, as it can affect how comfortable you are throughout your day. But if you choose to take the plunge, your overall look will be significantly raised.
Whether you're going body paint or no body paint, you will need to buy or make a long-sleeve green dress with gold trim. You then need to find a longhaired red wig or use your own if you happen to have similar hair. Make or purchase prosthetics to make your ears more ogre-ish and a small crown to finalize the costume.
What you need for the costume: a Green and gold dress, red wig, tiara, green sandals or slip-on, and prosthetics for your ears.
Available to buy a costume in store: Yes
Difficulty: 5/10
A Hobbit
If you're looking for something where you can let your imagination run wild, then you may want to consider dressing up as a hobbit. No two costumes are ever the same, and you have so many different options and places to take the idea.
You can go in pants, a vest, and shirt or a dress. It comes down to if you want to base your look on one of the hobbits from the series or come up with your very own concept. A few simple accessories, such as a walking stick, hairpiece, jewelry, or a bow and arrow, and you're ready to party.
What you need for the costume: Brown or green slacks, similar-colored vest, long jacket with purple, green or brown colored, long-sleeved white shirt and walking stick.
Available to buy a costume in store: Yes
Difficulty: 8/10
Velma
Who doesn't like Velma, am I right? The classic sleuth from Scooby-Doo has been a Comic-Con staple for decades. The outfit is straightforward to put together and is instantly recognizable to those around you. Plus, you can take the Velma costume down an array of different paths.
A Velma costume consists of only a few simple items that can be found at any thrift or second-hand store. You will need one
What you need for the costume: An orange long-sleeve turtleneck or sweater, a brown wig, black-rimmed glasses, orange knee-high socks, red slips, and a magnifying glass. Bonus points if you carry around a giant plush Scooby-Doo.
Available to buy a costume in store: Yes
Difficulty: 5/10
Poison Ivy
Another convention favorite is the Batman villain, Poison Ivy. Although she is portrayed as a nemesis of Batman, Poison Ivy is a pretty good person. She cares about the environment and loves nature but can go a little overboard at times.
The cool thing about Poison Ivy is that you have a few different options to consider. There is the traditional green tights, bodysuit, long gloves, and red wig. But you can also grab a long white coat, glasses, and clipboard and go as the pre-Poison Ivy – Dr. Pamela Lillian Isley. If you want to go even more out of the box, consider meshing a Poison Ivy look with that of a fairy from the woods for a truly original take on the iconic outfit.
What you need for the costume: Green tights, green bodysuit with greenery on it, reg wig, green boots or shoes with foliage on them, plant headpiece, and long green gloves.
Available to buy a costume in store: Yes
Difficulty: 9/10
Wonder Woman
The remarkable thing about putting a Wonder Woman costume together is you have decades of varying looks to base your outfit on. You can go old-school Diana from the comic in the 1940s or modern-looking Diana from the recent movies. You get to pick whatever look you enjoy the most, and that's what cosplay is all about.
You can buy a Wonder Woman shirt with her gold eagle logo on it or go full bodysuit with tights. You can choose between blue shorts, a skirt or tights for the bottom of the outfit, as long as they have white stars on them. To finish the assemble, you need Wonder Woman's tiara and cuffs, which can be purchased online or at a costume shop. Throw in some knee-high socks, some gladiator-style sandals, and a lasso, and you're all set.
What you need for the costume: Wonder Woman t-shirt or red bodysuit with Wonder Woman log on it, blue tights or dress in white stars, gold footwear, silver armbands, gold crown with a red star on it, and a lasso.
Available to buy a costume in store: Yes
Difficulty: 7/10
Mina Ashido From My Hero Academia
If you're a fan of My Hero Academia's manga series, you know all about Mina Ashido. If you don't, you should take a moment to check it out. The story of a boy without superpowers who wants to attend a school for superheroes is heartwarming and inspiring.
Also known as Pinky, thanks to her Quirk, which affects her pigment, Mina is a student at the academy and a reoccurring character in the series. Mina is friendly, cheery, and always enthusiastic. Thanks to the show's popularity, you will undoubtedly run into some other attendees dressed as characters from the series at most conventions you attend.
What you need for the costume: A purple and turquoise bodysuit or outfit, a beige sleeveless waistcoat with a fur hood, plum and beige boots, and white and black makeup.
Available to buy a costume in store: Yes
Difficulty: 9/10
Queen of Hearts From Alice in Wonderland
If you're looking to go over the top and create something sure to turn heads, then the Queen of Hearts from Alice in Wonderland is the costume for you. This outfit will take some serious dedication, time, and resources, but the finished look will be well worth it.
If you aren't looking to buy the costume, you will need to start with some ballroom-like gown. Look for one that is either red or gold to save you time on the alterations. If the dress does have puffy shoulders, you are going to want to add them. Next, find matching lacy gloves, a giant updo red wig, and some red and blue makeup. This outfit is supposed to be extravagant, so have fun with it and own the look.
What you need for the costume: An elaborate dress of varying colors, big red wig, crown, sceptre, crown, red boots or shoes, and long lacy gloves.
Available to buy a costume in store: Yes
Difficulty: 10/10
Or Design Your Own
Of course, there is always the make of your own outfit choice. If you like zombies and princesses, make a zombie princess. If you want comics and Lord of the Rings, find a way to weave the two together. The only limit to what you can do is your imagination. Don't feel like you have to resemble an established character or wear a professional-looking outfit. Be creative and have fun while doing so.
I hope this list of costume ideas has helped inspire you to start thinking about what your next Comic-Con look is going to be. Fan conventions are meant to offer an environment that is fun and free from the outside world's negativity. It's a time to surround yourself with like-minded people who embrace each other and all the crazy hobbies and interests that many of us share.
FAQs
Question: Are there good plus-size cosplay costumes out there?
Answer: There sure are! The list of potential plus-size costumes is virtually endless. You don't have to rely on what the stores sell either. You can always create your unique look as well.
Question: Where can I buy plus-size costumes?
Answer: A large majority of costume companies sell plus-size costumes. You can also find plus-sized costumes on several sites, such as Amazon.
Question: What plus-size costumes should adults wear?
Answer: The true answer is to wear whatever makes you feel the most comfortable. There are costumes for all shapes and sizes. You don't have to buy an outfit from the store. You can put an attire together with items from several stores or be original and create your character.