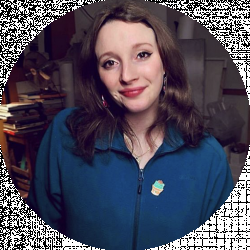 Latest posts by Emily Rowe
(see all)
Ever since The Legend of Korra became available on Netflix in 2020, Korra cosplay costumes have boomed in popularity. Cosplayers love the headstrong Korra, who made history as a female and queer protagonist – a rare occurrence in American animated series.
Hot-headed yet loving, at one with nature, and trained in martial arts, Korra is an inspiring and fun character to cosplay. Whether you're prepping your next cosplay for an event or want to dress as Korra for a fancy dress party, this guide will cover plenty of tips and tricks for pulling off a show-stopping Korra cosplay.
Korra has several different outfits throughout the Legend of Korra series. This post will focus on Korra's most recognizable outfit – her blue Southern Water Tribe look, which Korra sports in the early seasons. But we'll offer some tips on making a Book 4 Korra cosplay costume in the FAQs at the end of this post.
Who is Korra?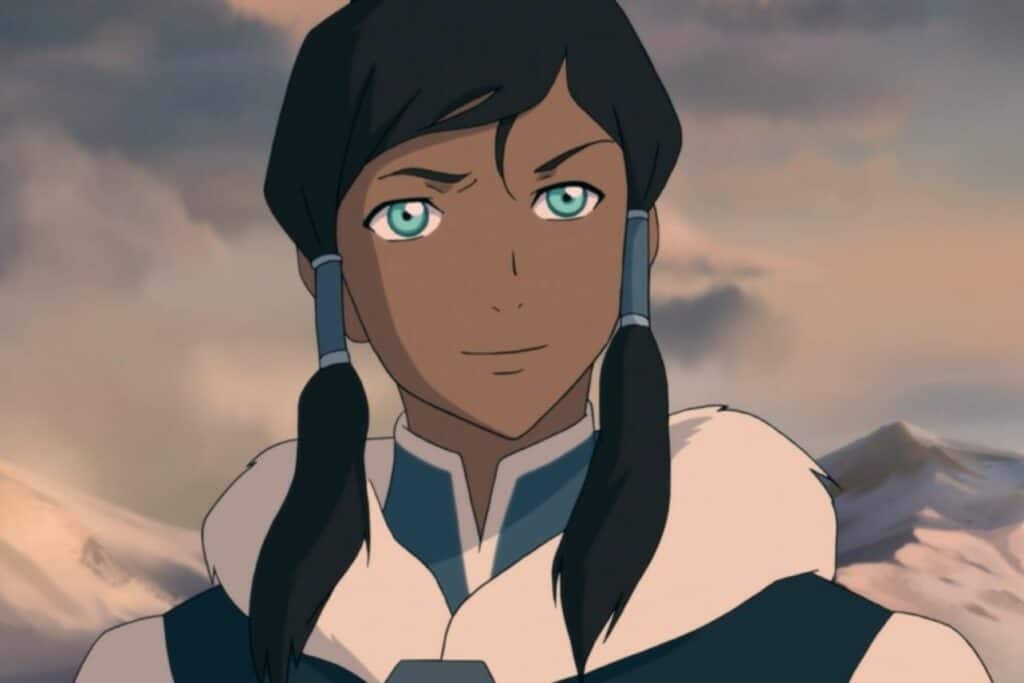 Korra is the reincarnation of the Avatar and the successor of the previous Avatar, Aang, the protagonist in Avatar: The Last Airbender. As an Avatar, Korra has bending abilities over the four elements – water, earth, fire, and air. Growing up in the snowy Southern Water Tribe, Korra mastered the arts of water bending, earthbending, and fire bending at a young age. When she turned 17, Korra moved to the Republic City to learn airbending.
Korra is fierce, stubborn, and has a tough exterior. But beneath it all, Korra is extremely compassionate and loyal to her friends. Korra can be hot-headed at times – she'll never back down from a fight. Korra had to learn to control her anger since her great power meant she could easily hurt others if she didn't keep her temper in check. She is often sarcastic and even argumentative, making her a strong contrast to the previous Avatar, Aang, who was peaceful and shy.
Fans of The Legend of Korra have watched Korra's character develop over the years and even witnessed the traumatic and heartbreaking events Korra had to survive. But Korra's strength of spirit and the support of her friends continues to carry her through the many obstacles she faces as an Avatar.
How to cosplay as Korra
Korra's outfit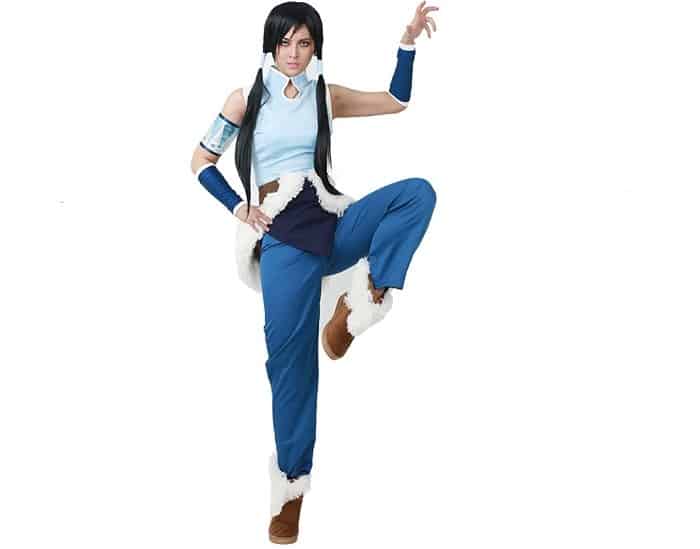 Korra's iconic Southern Water Tribe garb is made up of the traditional colors of the Water Tribe – blue, white, and brown. Korra wears a blue vest, blue armbands, loose blue trousers, brown boots, and a brown waist cape with fur trim. The easiest way to cosplay as Korra is buying a ready-made Korra costume online. But you can also make a Korra costume yourself with ease and little expense. Here's how…
How to make a DIY Korra cosplay costume
There are many ways you can make a Korra costume yourself. In this guide, we'll give you some tips for creating an amazing Korra cosplay, and include some tricks for making a budget Korra costume too! Here's what you'll need:
How to make Korra's top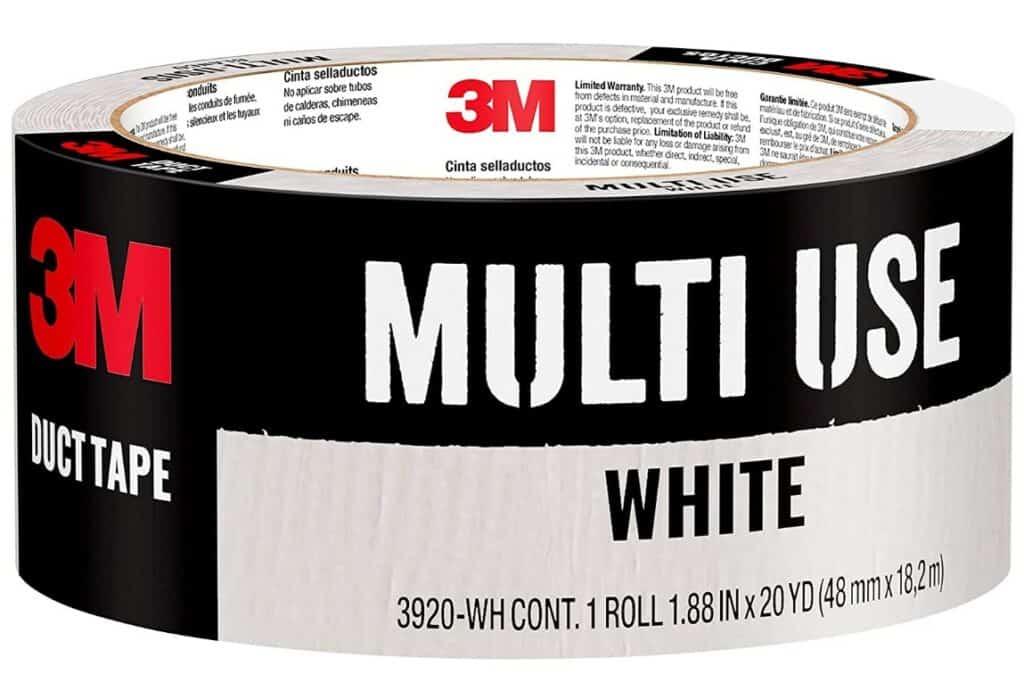 Take a blue turtleneck and cut off the arms so that it is a vest. Cut a small V into the neckline.
Cut thin strips (no more than 1 inch wide) of your white fabric. Use this to line the arms and the neck (following the V-neck down). This will also help seal the fabric you cut!
Sew a line of white fabric from the tip of the V-neck to the right armpit.
Expert tip: If you're up to it, make your own top out of stretchy light blue faux suede and use white faux suede rather than white fabric.
Budget tip: Rather than white fabric, use white duct tape!
How to make Korra's waist cape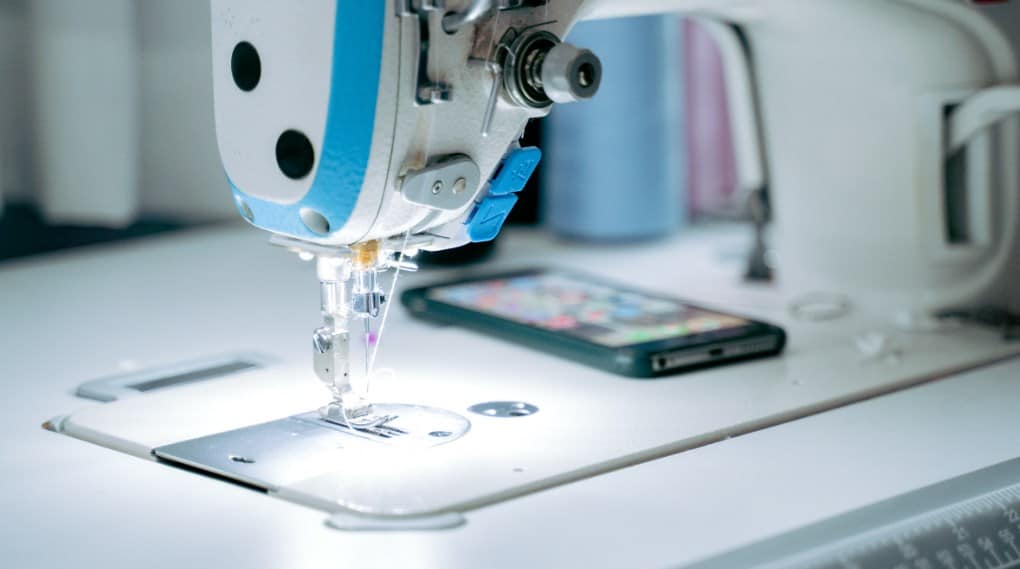 Brown faux suede fabric with faux fur trim will give your Korra cosplay the most authentic look. If you are making Korra's waist cape from scratch, be sure to familiarise yourself with how to cut and sew faux suede and fur.
Cut a large triangle of brown faux suede fabric. The top long edge of the triangle should be long enough to wrap around your waist, with the two ends of the long edge just meeting at your front. The tip of the triangle will fall down the back and should go almost halfway down your thigh.
Use the strip of faux fur to add a fur trim to the two short edges of your faux suede – this will give the cape a fur trim like Korra's!
Cut a strip of your light blue fabric that is long enough to wrap around your waist and be tied into a knot at the front with the ends of the strip long enough to touch your mid-thigh.
Create the belt for the cape by pinning the blue fabric lengthways across the long top of the cape. Sew the fabric into the cape at the halfway point of the top length of the triangle (so that it is fixed in place at the back of the cape).
Next, fold over the top length of the cape and sew to hold in the belt fabric. Once this is done, you should be able to wrap the cape around your waist and tie a knot in the blue belt at the front.
Finally, you'll see that Korra has an additional piece of fabric underneath her suede cape. For this, cut a triangular piece of navy fabric. This should be long enough that you can wrap it around your waist. The tip of the triangle at the front should just meet the top of your thigh. For a sleek look, attach a button or metal fastener so that you can fasten it at the back. Alternatively, simply cut a long enough piece of fabric that you can tie it in a knot at the back.
Budget tip: Use any brown fabric rather than faux suede and use white fabric or white duct tape instead of faux fur for the trim.
How to make Korra's armbands
Cut 1 inch wide strips of white fabric and sew them to make a white trim on the top and bottom of your navy armbands.
For Korra's upper armband, cut enough stretchy blue fabric to wrap snuggly around your upper arm and sew it into an armband.
Cut out triangles from your white fabric. These should be tall enough to fit onto the upper armband with about an inch of space left at the top and bottom of the band. The short, base length of the triangle should be no more than 1.5 inches. Then use a hole punch to cut a small circle at the bottom of each triangle.
Glue the white triangles onto the upper armband.
Expert tip: Looking closely at Korra's upper armband, you can see it has a blue hem that is slightly darker than the rest of the fabric. Cut thin strips of a darker blue fabric and hem the armband with these.
Budget tip: Use white duct tape rather than white fabric to create the triangle pattern on the upper armband.
How to make Korra's trousers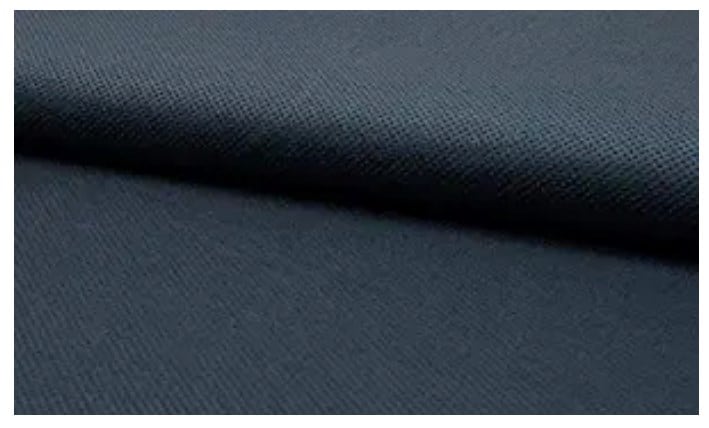 Any pair of loose navy sweatpants (or even pajama pants!) will work well as Korra's trousers. If you do want to make your own, choose some navy fabric and follow a sewing pattern for loose sweatpants with a tapered leg.
How to make Korra's boots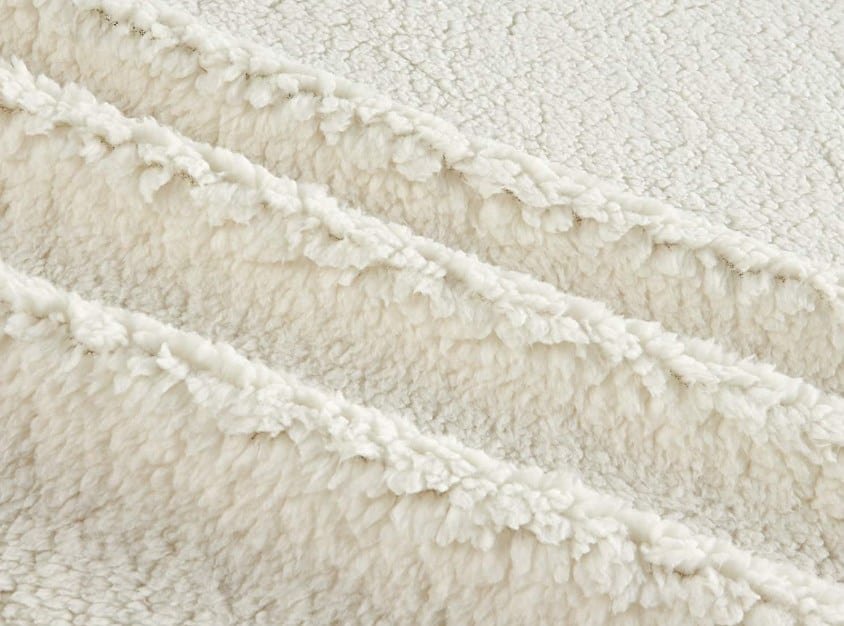 Take any pair of brown boots, ideally mid-calf length.
Cut enough of your faux fur strip to wrap around the top of each boot.
Glue the faux fur strips to the top of the boots – and you're done!
Expert tip: Looking closely at Korra's boots, the trim looks more like sheepskin than fur. Take your faux sheepskin and cut it into wider strips that go round the top of the boots. Then trim the strips so that they are thinner except for the longer bit of sheepskin you can see at the front of Korra's boots.
Budget tip: Any pair of brown boots (especially with a furry trim) are a cheap and easy way to complete your Korra costume
Korra's hair
Korra has an easy hairstyle to replicate. If you already have long dark hair, just follow the styling tips below. If not, temporary brown hair dye or a long, straight brown wig will do the job.
If you have very curly hair, straighten it. Korra's hair isn't poker straight, so you can leave a bit of a wave in your hair.
Separate your hair into three sections – two long sections of hair at the front and the rest at the back.
Tie the back section of hair into a high ponytail, leaving your fringe at the front if you have one.
Tie a hairband near the top of each of the front sections of hair.
How to make Korra's hair tubes
Korra has light blue hair tubes keeping her hair sections up. You can easily make these yourself! Here's what you'll need:
Flexible pieces of plastic (you can use a clean 2l plastic soft drink bottle)
Light blue fabric
White fabric
If you're making your whole Korra costume from scratch, you can use leftover scraps of white and light blue fabric for the hair tubes.
You'll need three pieces of flexible plastic for the tubes. These should be 2-3 inches long and wide enough that when you roll them into a tube you can fit each section of your hair in but thin enough that they will sit snugly when you put them in your hair. The two tubes for your front sections of hair will be narrower than the tube for your back ponytail.
Once you've got the right size of plastic for the tubes, take your blue fabric and cut it into three equally sized pieces. Hem the short edges.
Roll and glue the plastic into the three tubes and set them aside.
Cut six strips of white fabric no more than half an inch wide and long enough that they can hem the long edges of the blue fabric.
Use the strips of white fabric to hem the two long edges of the three pieces of blue fabric.
Glue the finished blue and white fabric to the tubes and leave to dry.
Slide each tube up to the top of your three sections of hair. Use a clean bobby pin to hold the tubes in place.
Budget tip: Some blue fabric fastened onto the ponytails with a bobby pin is a quick and easy way to recreate Korra's hairstyle.
Frequently Asked Questions
Question: What props can I use for a Korra cosplay?
Answer: As Korra comes from the Southern Water Tribe, we often associate her most with water bending. Buy some ribbon wands, like those used by gymnasts, to recreate Korra's water bending abilities – these silk ribbon wands would look awesome!
Korra's polar bear dog, Naga, is one of Korra's most-loved companions. If you have a big white dog of your own, get them into your photos! If not, a polar bear toy is a cute prop for any Korra cosplay.
Question: How do I make a Book 4 Korra cosplay?
Answer: In the latest season of The Legend of Korra, several changes were made to Korra's costume. Most of the above advice can still be used, with a few key changes:
• Korra's hair: In Book 4, Korra cuts her hair and sports a short bob. This can be styled easily if you have short brown hair. Otherwise, you can purchase a short brown wig.
• Korra's top: Korra's top in Book 4 is very similar to her old outfit, but it is a darker blue.
• Korra's armbands: Korra ditches her old armbands in Book 4 for longer dark blue armbands that stretch from her fingers to her upperarm. Get some long navy arm sleeves and sew a strip of grey fabric around them about halfway up.
• Korra's waist cape: Korra's waist cape changes in Book 4 too. Instead of one triangular cape, Korra has a triangle at the back and front, with the front triangle cut in half and fur trim along the bottom. Korra also has a new belt with a pentagon-shaped blue and white buckle. You can easily make this buckle out of cardboard and blue and white paper.
• Korra's boots: In Book 4, Korra changes her furry boots for a pair of knee-high, flat brown boots.
Question: How do I make a Korra costume for kids?
Answer: Korra is a great costume for kids. Korra is strong, independent, and a loyal friend – making her a great role model for kids! There are plenty of kids' Korra costumes online. If you want to make one yourself, simply follow the same instructions as above. If the costume is for Halloween and will only be worn once, we'd recommend using some of our budget tips!
Conclusion: Korra Final Touches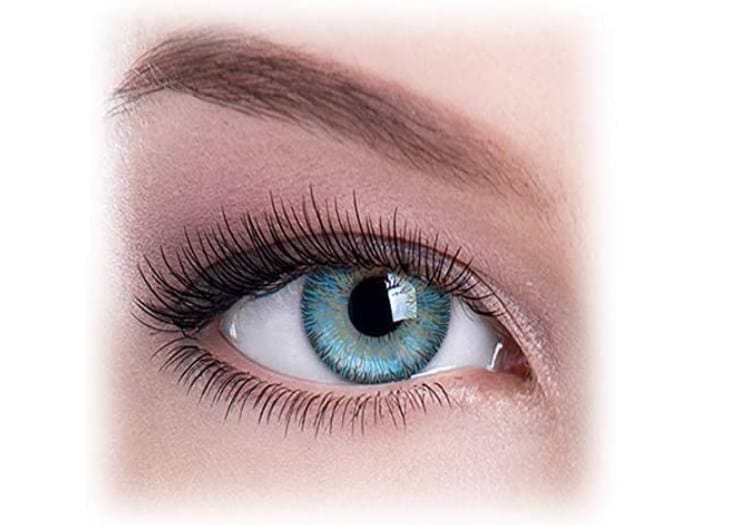 Korra has striking blue eyes, so a pair of blue contact lenses will really complete your Korra cosplay costume.
As for cosplaying as Korra, remember that Korra is a martial arts expert. Some martial arts poses in your local park would look great on social media!
And don't forget, if you want to cosplay as Korra, you should embody her tough but loving personality. Some great Korra quotes you could pull out include:
I'm the Avatar. You gotta deal with it!

Even though we should learn from those who came before us, we must also forge our own path.

Naga! You should've seen it. I kicked some Firebender butt, and I passed!

I needed to understand what real suffering was, so I could become more compassionate to others.